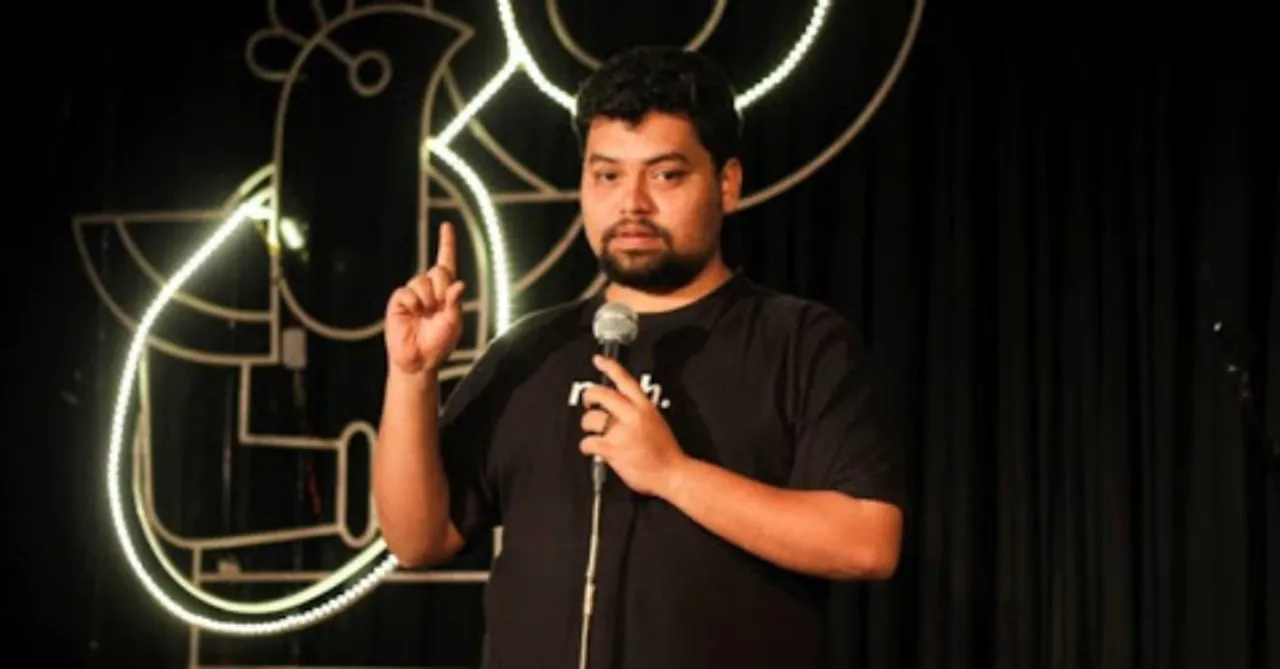 Watch some of the most hilarious stand-up acts by Navin Noronha before he performs live at the Pride LIVE Fest presented by Social Ketchup and Local Samosa on June 18.
However happening the profession of a comedian may sound, it's one of the most difficult jobs there is. Making people laugh while stirring thoughts around issues that matter takes immense talent. Over the years, India has seen many artists follow their passion and becoming stand-up comedians. While a lot of them succeed, there were some who even went to jail for their acts. It's not a hidden fact that comedy always manages to touch upon issues and create awareness about the same while making people laugh their hearts out. Navin Noronha, India's very own openly queer comedian has been able to do it all with ease. He talks about himself and the community openly and his jokes land perfectly well. These stand-up acts by Navin Noronha are proof of his amazing talent.
When asked about his thoughts on how comedy is emerging as a strong medium of communication, Navin said in experts from KetchupTalks, "Well the India we live in right now, comedians are the ones shining a light on touchy topics which the media won't cover. So yeah, comedy can be grimy and grungy, but it effectively helps connect with people on the same wavelength". Navin Noronha was part of the Pride LIVE fest presented by Social Ketchup and Local Samosa last year and gave the event a heart-warming end. He will be performing this year as well and before we watch him do his bit, we made a list of some of his hilarious stand-up acts that you should check out!
Take a look:
We're geared up to be creating this wholesome experience for you. So, join in with enthusiasm, positive vibes, and love. Click here to register yourself for the Pride LIVE fest!
For any queries, partnership or participation requests for Pride LIVE Fest, drop us an email on content@socialketchup.in