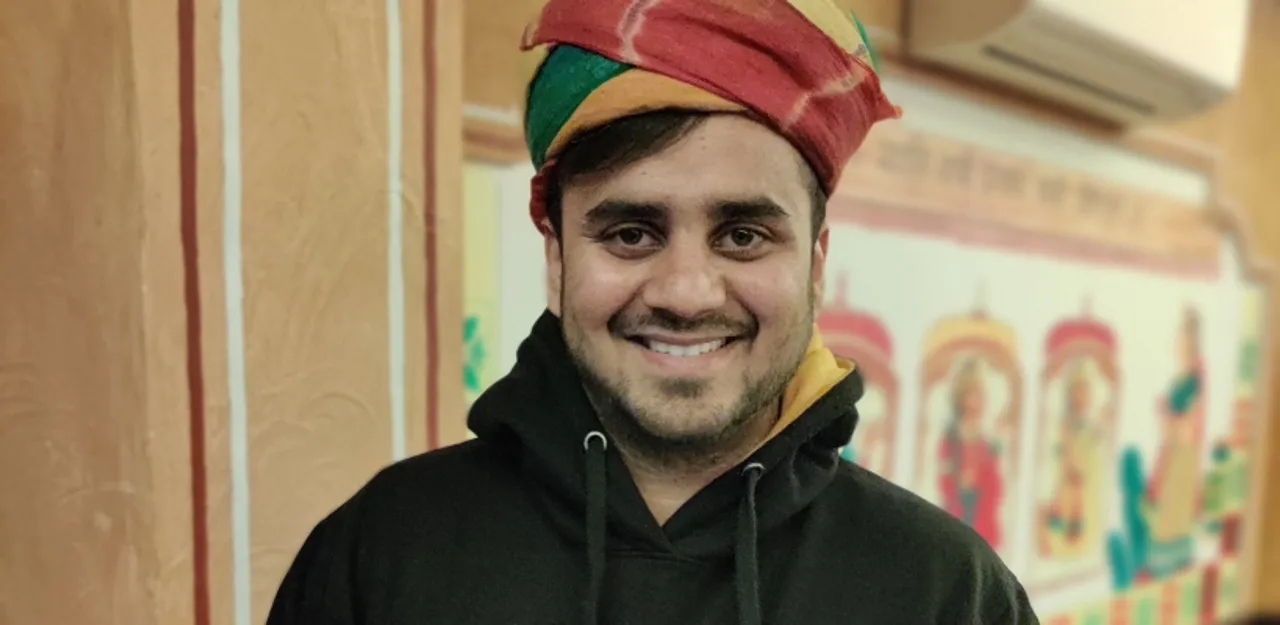 Check out how Subhav Dubey aka Elder God created his own domain in the Indian gaming scene on Facebook.
Audiences now know which creator to turn to consume the kind of content they love. Gaming is one such part of content creation that has its own niche. And gaming creators have managed to make a name for themselves through their continued efforts over the years. Subhav Dubey aka Elder God has been in the Indian gaming industry for over four years now and has his own set of followers on Facebook.
Elder God started his Facebook gaming journey in 2019, although his interest in gaming became part of him back in the day. But he decided to focus on his studies till he reached the right age to explore options. Hailing from Etawah, a small town in Uttar Pradesh Subhav comes from a family of lawyers and worked as an IT professional before following his dream career. He got interested in filmmaking and believes playing games makes him connect to the magic of filmmaking as well. "I love watching movies which I think has spilt into my passion for gaming while streaming on Facebook; because games are the movies you get to play."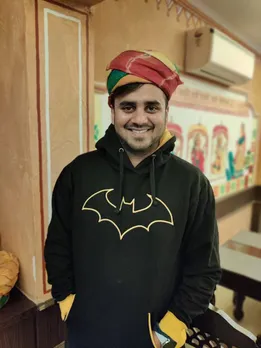 As the saying goes, "best things in life often come unexpected", he recognises how his gaming journey began by sheer luck and chance. He started gaming as a hobby while working an extremely demanding, full-time job. It was about being a stress reliever but the lockdown really pushed him into taking it up content creation. He says, "I became a 5-year-old boy again - undistracted and focused on a single goal of taking down my rival in the game." The success and overwhelming response made him start streaming on Facebook. As he continues to enjoy this new phase of his life, Subhav was first introduced to gaming at the age of 5 on a black and white Windows 95 PC. "I still vividly remember the day I started playing games like Dangerous Dave and Prince of Persia 2D. I used to spend hours thinking about how I can figure the entire game and execute it when I was allowed to play. That's where it all began!"
Subhav belongs to the long list of creators for whom lockdown became a blessing. It was the last two years that made him want to choose something like Gaming as a career and continue doing what he loves. He feels that it is absolutely phenomenal to see the way gaming has skyrocketed over the past two years. Something that was earlier considered a hobby or pastime has evolved to become a booming competitive ecosystem, contributing greatly to India's creator economy. "I think the growing interest in casual and professional gaming has further fuelled platforms, such as Facebook, to provide tools and support to professional and budding gamers like us to really explore their talent."
While we have gamers doing amazingly well on other social media platforms, Subhav has made his own fanbase on Facebook. He attributes a major part of his success to Facebook Gaming. The platform helped him build from the ground up. He says that it was not a one-time process but a continuous effort by the team at Meta, them consistently coming up with ways to increase the reach of creators like him with creator-friendly tools.
"As a new streamer, I had to explore a lot of technicalities and invest time in learning everything about live streaming from the ground up, all by myself. Facebook Gaming helped me build a strong community online. Today, I have an audience that not only resides in India but watches my streams from countries like the USA and UK as well. I receive a lot of positive responses from my viewers, and I have Facebook Gaming to thank for that."
With content creation, one has to constantly keep up with changing trends. As he continues to be an important part of Facebook's gaming and the creator community, we did not brush away the effect the popularity of the short-video platforms has had on content creation. He understands that one cannot expect a single thing to work all the time since there are no fixed rules. "Previously, I believed in creating longer live streams with limited frequency. However, as I catch myself watching reels and shorter videos, I am also slowly transitioning to what people like. It's a process."
To continue being relevant and to keep coming up with the continued changes that happen in content creation, Subhav does not shy away from following the latest trends and challenges. Shubhav added, "in fact, a lot of my time goes into researching what is happening or what's trending nowadays and how I can leverage them and recreate them on my platform." He also does this to try new things and move beyond his comfort zone. one such incident was when God of War was released earlier this year for PC. Since everyone was playing it, he decided to jump on the bandwagon and stream God of War on PC. "The aim is to learn, experiment, and grow."
Among all the videos that you have put out, which is your favorite?
One of my favorite videos is of a game that I played in March this year which garnered over 45M views.  The video is of a game called Far Cry 6.
Do you follow any Indian creators whose content you enjoy?
Oh yes, there are a lot of creators that I follow who put up really entertaining content. Techgoggles gaming, Indian Kratos, and Madgamerz are some of them.
Since you started creating videos, what according to you are the best and worst parts of content creation?
The best part for me is the community, you get to connect with people from all over the world. You get to talk to them, you get to learn from them, and have fun together, regardless of which part of the country your audience is from. 
Who are the people that you look up to find inspiration?
There are a few really good streamers on Facebook Gaming whom I find really inspiring. StoneMountain64 is one of those.
A quote that always motivates you?
Press on, nothing in the world can take the place of persistence 
Have you received any DM from your followers that stayed with you?
Oh yes, tons, it's like I get DMs on a daily basis from people all across the world, and some of them have even become good friends.
If you had to describe, what are your hopes for 2022?
For 2022, I really hope to grow in numbers and diversify my content to cater to a much larger audience.
Do follow him if you are a fan of gaming too!
For more creator-related content follow us at @socialketchup