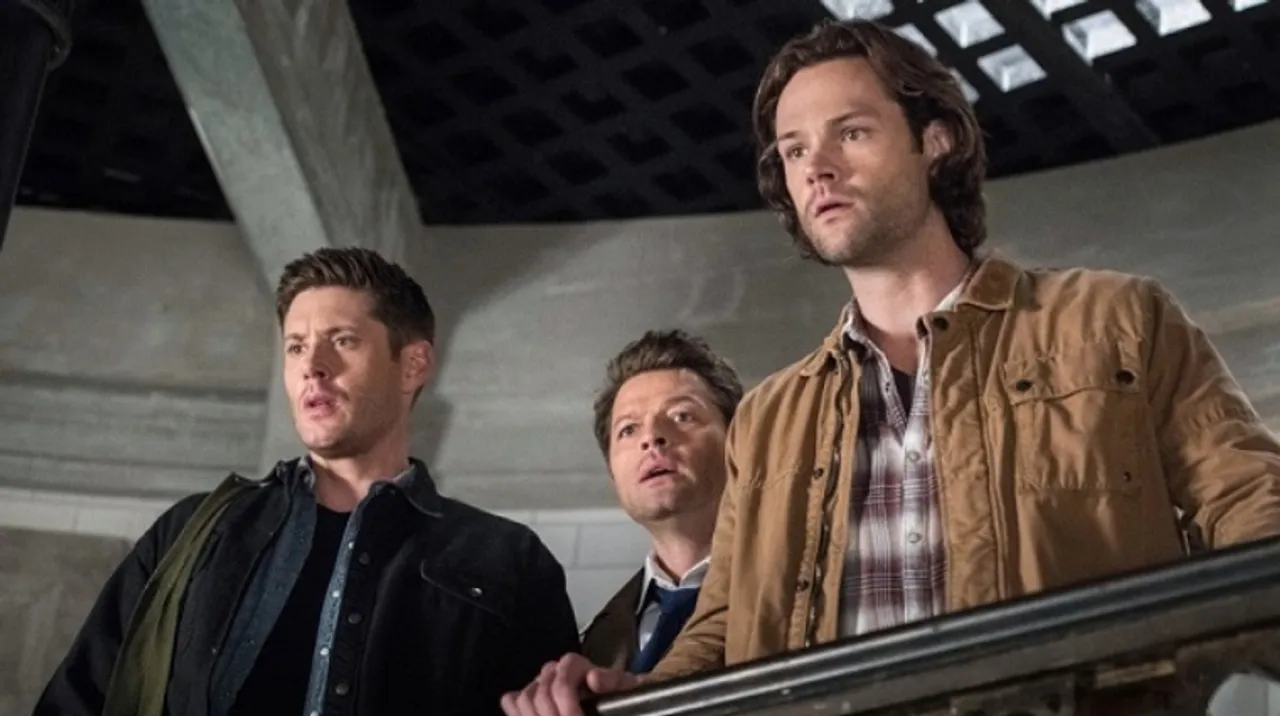 Check out the happy, sad and angry reaction of fans to the popular fantasy-drama Supernatural coming to an end after 15 years of its running.
When you watch a show for 15 years, it becomes a part of your life and the characters your family. The popular fantasy-drama and The CW's longest-running series Supernatural, based on two brothers carrying out their hunt for monsters across countries finally came to an end on Thursday. Through its 15 years of run, the show talked about everything from saving the innocents to stoping an Apocalypse to even fighting God himself. Apart from all the monsters and fights, the show also talked about various entertaining and terrifying themes on family and self-identity.
While it has been receiving love for over a decade the finale of the show, however, left the fans a bit upset. Spoiler alert, considering how Dean dies in the end. It was not something that the fans expected it to be. They have been sharing the sadness over the show coming to an end along with their anger against the show writers for giving it such an end.
Take a look at these fan reactions to the finale of Supernatural:
cas beating dean's ass in heaven for immediately dying to a rusty nail after he sacrificed himself to save him #supernatural pic.twitter.com/VQeuiPDy76

— olivia 🦖 (@0liviabradshaw_) November 20, 2020
#Supernatural fic writers everywhere: pic.twitter.com/VW7RaJuIPd

— 💙💚Bunny💚💙 (@Bunnymishious) November 20, 2020
these memes are killing me LMAO #Supernatural pic.twitter.com/20DZPb6B3H

— chantel (@shanttellyou) November 20, 2020
Me going to bed knowing that #Supernatural didn't give Dean the ending he deserved pic.twitter.com/NaykXesw3s

— Alex (@AlexH_1617) November 20, 2020
so you're telling me after fighting god, god's sister, going to hell, bearing the mark of cain, and being the vessel of an archangel he died to a rusty nail?? #Supernatural pic.twitter.com/k3C6FZh0ym

— rii (@_lavenderii_) November 20, 2020
i'm so happy for you, #supernatural!!! congrats, baby. pic.twitter.com/GNzB8RfaWr

— esther precisa de um abraço (@destielsjack) November 20, 2020
#Supernatural They really said this and were not lying huh pic.twitter.com/i3Y29ziNoR

— Jose 'I Love Spooky Cats' Ting (@JoseTingZH) November 20, 2020
Hello. Goodbye. #Supernatural pic.twitter.com/LdEyD4ESyl

— Coleman (@TheGreenCooler) November 20, 2020
I've never cried whilst watching a tv show as much as I did during the finale of Supernatural. Now THAT'S how you end a show. It was my life for fifteen years and I wasn't ready for it to end, but that ending was perfect. ❤ #Supernatural

"Carry on my wayward son." 2005-2020 pic.twitter.com/hf4R4MddxE

— Nikki Lou Who 🎄✨❤ (@wildandbarefoot) November 20, 2020
Don't leave me.
I'm not leaving you. I'm gonna be with you. Right here.#Supernatural #WinchestersForever pic.twitter.com/F7dwnWlhM6

— SIM (@electricmonk333) November 20, 2020
⚠️SPOILER SUPERNATURAL ⚠️

I'm still heartbroken. I'm still pissed. Dean deserved better. Cas deserved better and even Sam. But this show has a special place in my heart and always will have. Sam, Dean and Cas are my family and I won't let them go. Ever ❤️#Supernatural

— 𝑀𝑎𝑟𝑡𝑖𝑛𝑎🍁𝓦𝓲𝓷𝓬𝓱𝓮𝓼𝓽𝓮𝓻 𝓰𝓲𝓻𝓵 🍂 (@swanchester95) November 20, 2020
they deserved better. #Supernatural pic.twitter.com/BLZE0gU21S

— yaren winchester (@yarenisgod) November 20, 2020
After 15 years, #Supernatural is over 😭😭💔 pic.twitter.com/PRy7Aw5439

— Jenna-Kaya Charles (@jkcharles17) November 20, 2020
It's 5 hrs later & I still have NO CHILL about how badly the #Supernatural writer utterly screwed up the #SupernaturalFinale!
In 2020, a year of hell, they could've given us JOY by showing our beloved characters living happy lives. Instead they went for a cheap shock value death. pic.twitter.com/VkW12Gl8IM

— Starry Knight Press (@StarryKnightRPG) November 20, 2020