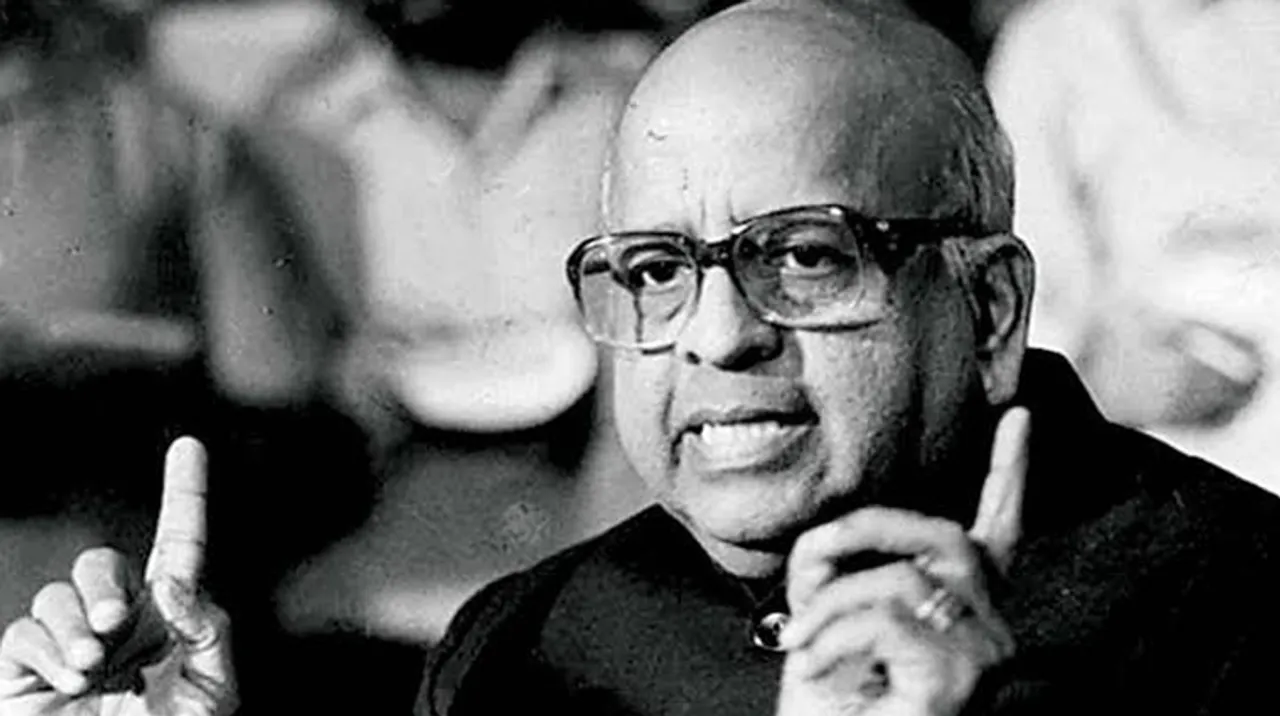 Tirunellai Narayana Iyer Seshan aka T N Seshan the 10th chief election commissioner of India passed away at the age of 86 in Chennai. Many people took to Twitter to pay their respects and remembered his work.
T N Seshan who wasn't in the best of health for over a couple of years passed away following a cardiac arrest at 9:30 pm in Chennai. The man who worked towards bringing in reforms in India's election process was known as an outstanding civil servant as part of the planning commission. Before becoming the Chief election commissioner he was the cabinet secretary in 1989 and also the administrative head of the Indian Space Research Organisation.
Born on December 15, 1932, in Thirunellai, Palakkad district, Kerala, T N Seshan topped the police examination in 1953 after he decided to become a civil servant. He was responsible for bringing a sense of discipline in the whole election process of India. Seshan was the 10th Chief Election Commissioner and had served from December 12, 1990, till December 11, 1996. He had also won the Ramon Magsaysay Award for his services to the government in 1996.
People paid their respects to T N Seshan on Twitter:
Shri TN Seshan was an outstanding civil servant. He served India with utmost diligence and integrity. His efforts towards electoral reforms have made our democracy stronger and more participative. Pained by his demise. Om Shanti.

— Narendra Modi (@narendramodi) November 10, 2019
This One Man has changed everything.. All it takes is one Man and Right Will power #TNSeshan pic.twitter.com/qB0KedwNyw

— Johnson (@Johnson12_3) November 11, 2019
An IAS officer par excellence, Shri Tirunellai Narayana Iyer Seshan was a nation builder who as Election Commissioner reformed our electoral system and made democracy stronger.

A role model for all of us, his demise is a great loss for our nation.#TNSeshan pic.twitter.com/hYHZ7u13aR

— Amar Chouhan (@AMARONLY4INC) November 11, 2019
RG nails the truth, along with condolences: #TNSeshan https://t.co/X0boymoslG

— Geet V (@geetv79) November 11, 2019
It's a sad day. #TNSeshan the former Chief of Electoral Commission Passed away due to Cardiac Arrest. Om Shanthi ? pic.twitter.com/lUeWm0rtl4

— Vivek Subba Reddy (@VivekSReddy9) November 11, 2019
The man whose name will forever be synonymous with electoral reforms in India. T. N. Seshan was appointed the 10th Chief Election Commissioner by President Venkataraman in December 1990. In the next six years, he changed the face of the Commission.(1/1)#TNSeshan pic.twitter.com/Hu2Gyp79iY

— Owais Gandhi #WithRG (@OwaisGandhi) November 11, 2019
Heartfelt condolences on the sad demise of #TNSeshan . A stalwart of Civil Services serving as Cabinet Secretary & CEC. The man who reformed how elections are held in India. During his tenure as CEC the EC was revered by all. My thoughts & prayers are with his family & admirers. pic.twitter.com/5DUo53NBJ1

— Dennis G. Varghese (@DennisGVarghese) November 11, 2019
The man because of whom common man came to know about the real power of Election Commission; the man who took bold steps and set the ball rolling for electoral reforms; the man who is a role model, especially to public servants. Om Shanti.#TNSeshan #ElectionCommission pic.twitter.com/CIeLfCnPpX

— Vikas Yadav (@VikasYa72493535) November 11, 2019
Unlike today, there was a time when our Election Commissioners were impartial, respected, brave & feared. Shri #TNSeshan was one of them. My condolences to his family on his passing. pic.twitter.com/t5PJ1s7YSj

— महेश भारद्वाज (@Mahesh4789) November 11, 2019
Former Election Commisioner, Ramon Magsaysay Awardee Shri #TNSeshan ji is no more. He truly redefined the status of Election Commission of India. #RIPSeshan pic.twitter.com/o9N3R0NIta

— Er. Vicky Khandel ?? (@vicky_khandel) November 11, 2019
A bold man with strong spine,Who proved that the "Rule Of Law"is supreme. #RIPSir ?????#TNSeshan. pic.twitter.com/l1P7qoHTG0

— Amal Kishore Goswami. (@Amalkishore78) November 11, 2019
The man who gave EC a spine ... Former Election Commisioner Mr #TNSeshan no more !!! #RIPSeshan pic.twitter.com/Vek1a1DiqV

— Gaurav Mishra (@Imkgauravmishra) November 11, 2019
Rest in peace, Mr. T N Sheshan, you will be remembered.