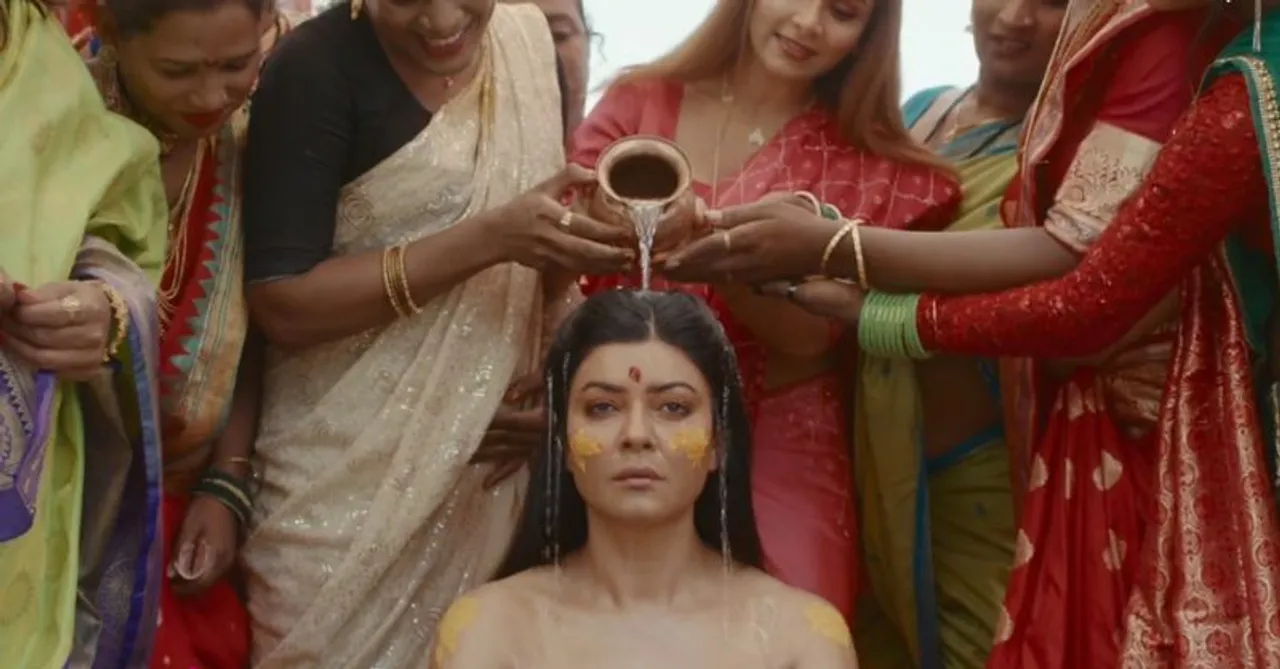 Sushmita Sen starrer Taali excels in capturing the bitter and sweet journey of Shreegauri Sawant in a stained glass lens.
Sometimes queer-centric films that come out of Bollywood feel pretentious and paid less attention to basis their plot and casting. And thankfully Taali isn't one of them. Creators Arjun Singh Baran and Kartik D. Nishandar took the road to probe with its plot and the right representation. The trans representation in Taali is one of the strengths of the series, as it portrays the struggles and achievements of Shreegauri and the transgender community with sensitivity and authenticity.
Sushmita Sen leads Taali with her grace and passion by playing Shreegauri Sawant, who is a real-life hero for the transgender community. It portrays the journey of Shreegauri from her childhood as Ganesh, a boy who feels trapped in the wrong body and faces bullying and rejection from his family and society, to her adulthood as Gauri, a woman who embraces her identity and becomes a leader and a game changer for the transgender community. The series does not fail in depicting her personal and professional struggles, her relationship with her adopted daughter Gayatri, and her legal battles to get the Supreme Court of India to acknowledge the existence and rights of the third gender.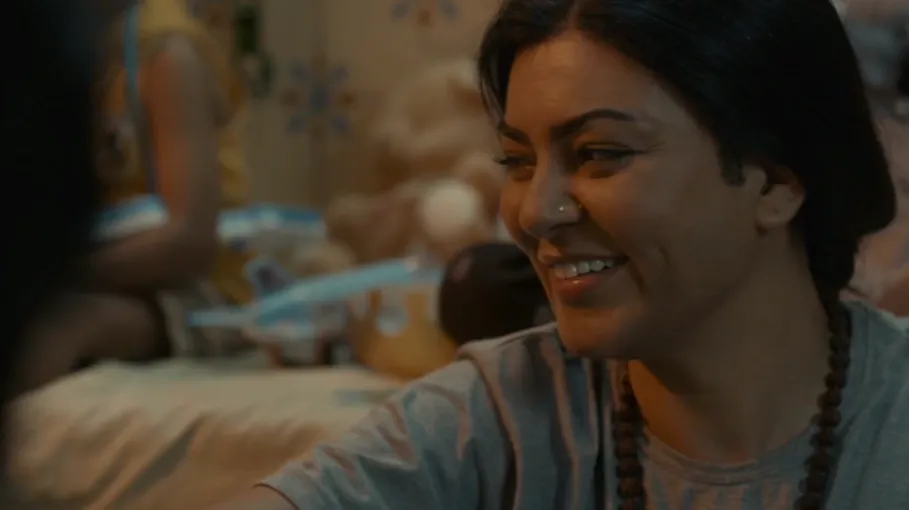 Also Read: Taali teaser: Sushmita Sen as Trans activist, Gauri looks fierce as she's determined to go on a mission!
I think Taali is a commendable attempt in portraying the struggles and achievements of Shreegauri Sawant. Sushmita Sen's delivery was very powerful and her nuanced performance captured the emotions and expressions of Shreegauri with grace and authenticity. With Gauri, she also shows her versatility as an actor, playing different phases of Shreegauri's life, from her childhood to her adulthood. Her courage and dedication to take up such a challenging and unconventional role is admirable.

Having said this, Taali also felt rushed and superficial at times. I wish more time would've been spent on Shreegauri's journey, her legal battles, and her interactions with other transgender activists. I also think the show could have done better in representation. I am on the fence with seeing Sushmita, a cis woman playing a transgender character.
Ravi Jadhav proves his cinematic intelligence with so many aesthetically pleasing frames and scenes that once again did justice to the plot. I fell in love with the series even more when I saw two identical scenes shot in two different time zones and perspective. When Ganesh found his mom's makeup for the first time and tries it on, they show him as a naïve boy who just wants to dress up as a girl and is apprehensive. Fast forward to Gauri after her transition, she looks at herself for the first time and sees nothing but a proud and beautiful woman. In the first scene where little Gauri was afraid to get caught turns into adult Gauri finally catching eyes for being who she really is. And that was beautifully portrayed. The arc of expression and meaning behind these two scenes said a lot of about the struggles Shreegauri Sawant had to go through to finally achieve what she always wanted!
Dialogues like "Jiss desh main kutton ka bhi census hota hai par transgenders ka nahi, aise desh main aap jaise logo ke beech jeena, that is scary." and "Swabhiman, samman, swatantrata, mujhe ye teeno chahiye." were noteworthy. Sushmita Sen's dialogue delivery was very impressive and convincing as there was clarity, confidence, and emotion, and the way she captured the essence and tone of Shreegauri Sawant's character is truly commendable.
Taali is a brave and inspiring attempt of a show that deserves appreciation for its subject matter and Sushmita Sen. It gives out a strong message and excels in portraying a story of identity, survival and equality with cinematic excellence and great dialogues. And remember, Laakh gira de bijli mujhpe, mai toh satrang banu.
Taali is currently streaming on Jio Cinema
For more binge reviews, follow us @socialketchupbinge.