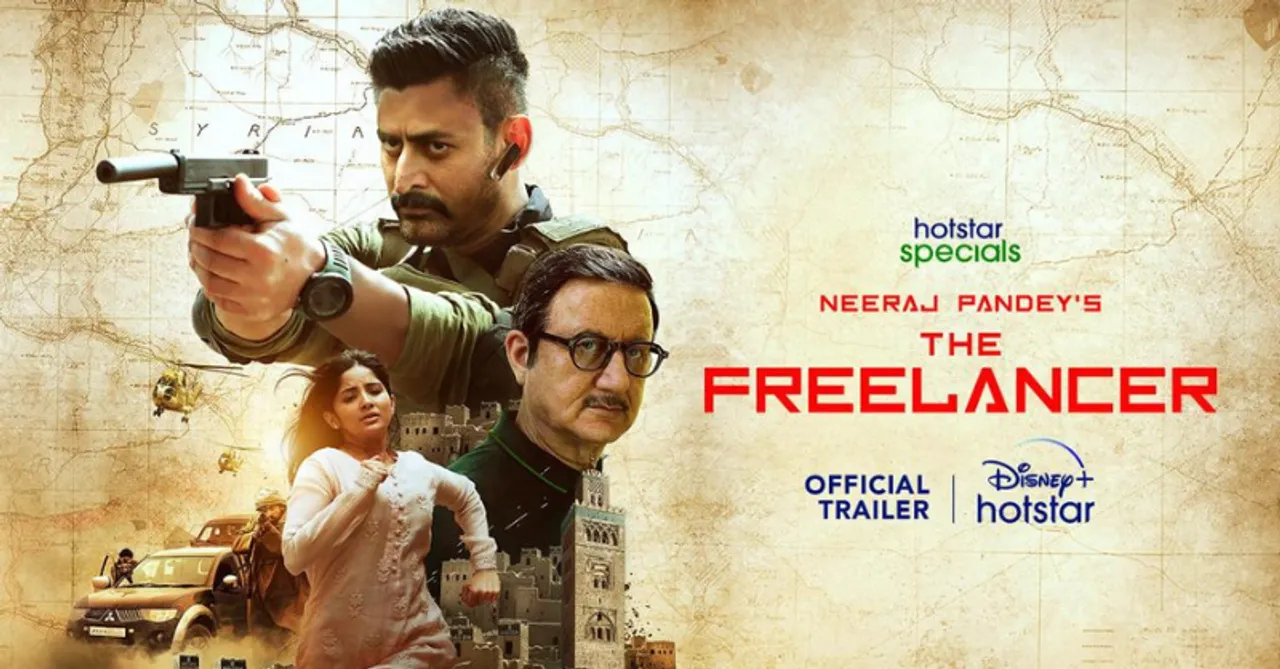 Produced by Friday Storytellers, Creator, and Showrunner Neeraj Pandey and Directed by Bhav Dhulia, The Freelancer will release on September 1 on Disney+ Hotstar.
A man on an extraction mission, a young girl held captive in a war-torn hostile environment of Syria, how will she escape this world of death? Disney+ Hotstar releases the trailer of the most extensive extraction series of the year, 'The Freelancer'. The series is based on the book - A Ticket to Syria by Shirish Thorat, directed by Bhav Dhulia, produced by Friday Storytellers and Neeraj Pandey is the Creator and Showrunner. Set to release on September 1, 2023 on Disney+ Hotstar, The Freelancer is helmed by famous actor Mohit Raina and veteran actor Anupam Kher along with Kashmira Pardeshi. The series also features talented actors like Sushant Singh, John Kokken, Gauri Balaji and Navneet Malik, Manjiri Faddnis, Sarah Jane Dias  amongst others
Director Bhav Dhulia said, "With a series like 'The Freelancer', we wanted to bring audiences a conventional story that makes them think and question what is happening around them. It is a one-of-a-kind thriller series and sheds light on the subject with sensitivity. Beyond being a story of a young girl stuck in a hostile environment and a Freelancer's attempt to rescue her, the story is much more -  parents' love for their child, courage, and undying hope. Mohit Raina effortlessly merges into the character of Avinash Kamath and Kashmira Pardeshi as Aliya will leave you vulnerable and emotional. Moreover, collaborating with Disney+ Hotstar has been an incredible experience and we hope audiences enjoy the series."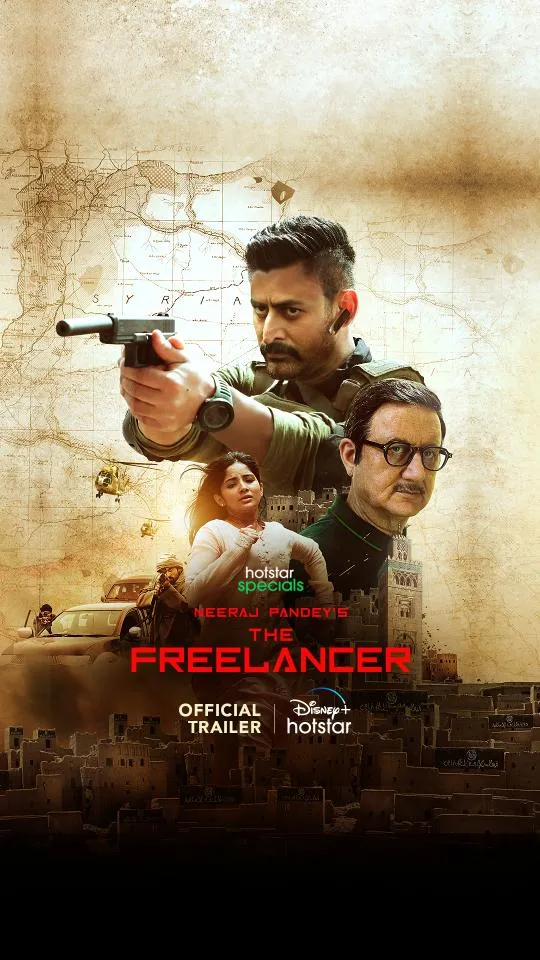 Talking about the show and his character, Mohit Raina said "The Freelancer is a story that touched my heart in several ways. Playing Avinash Kamath was challenging yet creatively satisfying. Despite fighting his interpersonal battles on a daily basis, Avinash embarks upon a mission like never before, as he sets foot to rescue Aliya. Working with a creative genius like Neeraj Pandey, a visionary Director like Bhav Dhulia and Disney+ Hotstar has been a remarkable experience. I am honored to share screen space with a legendary actor like Anupam Kher and learnt a lot from him. Taking charge of the role as The Freelancer comes with great responsibility and I hope audiences enjoy this side of me."
Talking about the series, Anupam Kher said,"Every story has a mastermind behind it and that's exactly what Dr Khan is to The Freelancer. Different from characters I have essayed in the past, Dr Khan is vocal, opinionated and has a complex personality. He is Avinash's confidante and extremely aware about the environment he is operating in. The series will evoke the feeling of empathy and thrill, all at once. Moreover, collaborating with Neeraj has always been a pleasant experience."
Shedding light on her role and the series, Kashmira Pardeshi said,"The Freelancer is a story that has left a huge impact on me. Slipping into the role of Aliya was challenging and liberating at the same time. Exploring her journey, emotions, vulnerabilities, strength, courage and dire need to escape from a hostile environment taught me several things and changed my perspective. Working with stalwarts like Neeraj Pandey, Anupam Kher and Mohit Raina was a great learning experience. I am grateful to Friday Storytellers and Disney+ Hotstar for giving me this opportunity. and looking forward to audience reactions for The Freelancer. "
Witness the mission of  'The Freelancer' to save Aliya, September 1, 2023 onwards, only on Disney+ Hotstar!
For more binge-centric content and reviews, follow us on @socialketchupbinge.