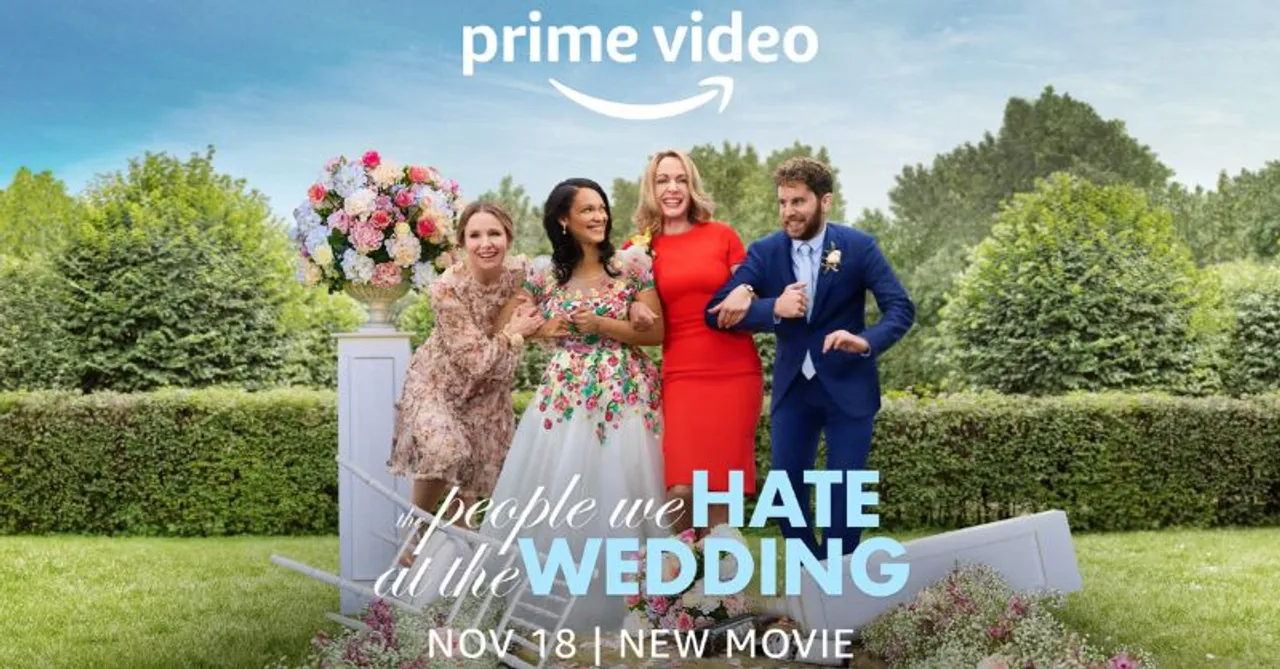 Directed by Claire Scanlon, The People We Hate at the Wedding leaves you feeling irritated about the ensemble cast being so underutilised.
Based on Grant Ginder's 2016 novel by the same name, The People We Hate at the Wedding is one you'd expect a lot out of given its ridiculously talented cast and that's exactly what leaves you so disappointed. With a promising plot and fabulous actors, this 1 hour 39 minute watch leaves you yawning instead while you wait for something interesting to come along.
Cast - Allison Janney plays Donna, the mother. Ben Platt plays Paul, the sarcastic brother. Cynthia Addai-Robinson plays Eloise, the half sister who's getting married in England and Kristen Bell plays Alice the sister who had a miscarriage and is dating her married boss.
Storyline - Paul, Alice and Eloise got along very well as children even after being half siblings. While Alice and Paul lived in America with their mother, Donna and their dad, Eloise lived in England with her father, Henrique and visited her mother and half siblings during the holidays. Now that they've grown up, this dysfunctional family looks perfect only from the outside but all of them come together in England for Eloise's wedding where the past is revisited and old family secrets are spilled.
Also Read: Friday Streaming – Kumud Mishra's spectacular performance in Nazar Andaaz on Netflix makes em' weep buckets!
Watch the trailer here!
What I liked - The People We Hate at the Wedding touches upon an interesting concept - how relationships change when families age and how the repercussions of these changes impacts every single member so differently. Alice and Paul hate on Eloise mainly because she seems put together, she has it better than them and comes with a lot of privilege. And this film does a good job of showing you what prejudice looks like especially in a family. Donna recognising her own worth and telling her first ex-husband how she feels sorry for him was the best speech I've heard in a rom-com in a while. This one also shines light on struggles with communication in a family which is quite nice to see onscreen.
What I didn't quite like - The People We Hate at the Wedding isn't funny or feel-good, two things you'd expect from a movie of this genre. It doesn't leave you with anything noteworthy. In spite of using a fantastic star cast, this film was so disappointing even in terms of performances.
For more reviews, follow us on @socialketchupbinge