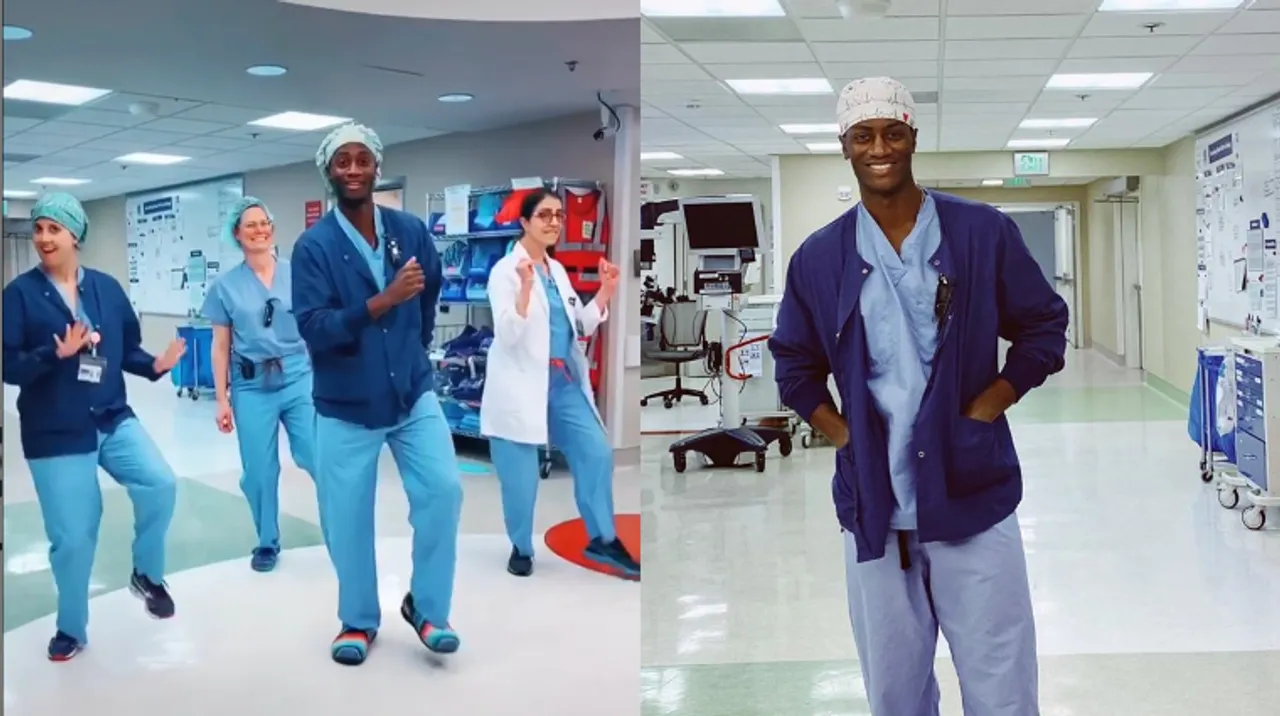 Dr. Jason Campbell also known as TikTok Doc has been spreading smiles during this crisis. Take a look at how he is setting the internet on fire with his dancing skills.
Times are hard for all of us. People around the world are going through great pain and suffering. While the only job at hand for most of us is to sit at home there is a group who are giving their all to make things better for the rest of the world. It is our essential and health care workers working at the frontline. Thousands of doctors and nurses are working day and night to see to it that we win over this pandemic that has affected the world's peace. While we have Netflix and books with us to get us through this situation, there is a doctor who is raising the spirits of this fellow colleagues in his own way. Dr Jason Campbell aka the Dancing Doctor aka the TikTok Doc is one such person who is winning hearts all over.
We can all agree that if there is someone who needs the most amount of positivity and energy currently, then it is our doctors. Dr. J is spreading smiles with his dancing videos on TikTok. As things started getting tough, Jason decided on taking to TikTok to lighten up the environment for him and his colleagues. Him dancing and showing his moves along with his friends has been widely appreciated by the people online with many sharing the same. Jason is now using this popularity as a platform to spread awareness of the scenario to the people.
Take a look at these videos by the TikTok Doc: