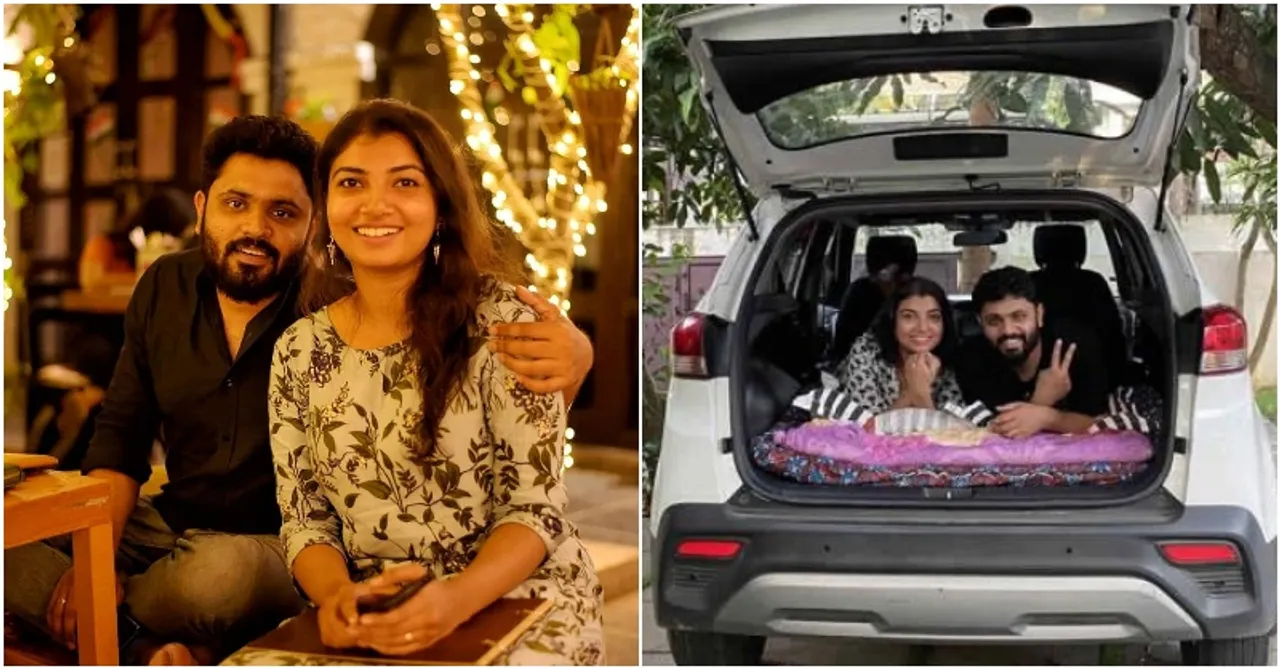 Check out TinPin Stories, an amazing couple from Kerala who is travelling across the country in their car.
A couple in Kerala is living the dreams of thousands of having the chance to travel with their loved ones. Lakshmi Krishna and Harikrishnan J from the TinPin Stories are hitting the road on their car and travelling across the country. The couple who belong from Trissur, Kerala has been on the road and has already covered four states in two months.
The couple eats, sleeps and travels in their car after refurbishing it for just Rs. 4000. All they do is fold their seats to a make-shift bed in the back of their car and cook with a simple stove set-up that they carry around. They have successfully completed their journey through four states Karnataka, Maharashtra, Gujarat and Rajasthan in the last two months sharing the vlog of their journey on their YT channel.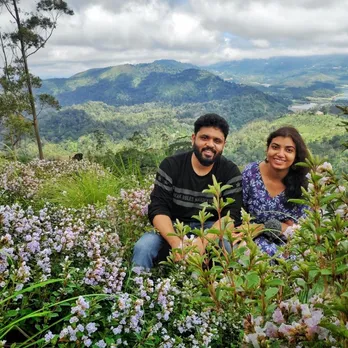 Their beautiful vlogs give people like us who are stuck at home, major travel flashbacks. Waking up to the scenery of their choice, getting to taste local delicacies from around the country and meeting new and interesting people, they seem to be living their best life.
Next on Lakshmi and Harikrishnan's list are Punjab, Jammu & Kashmir, Himachal Pradesh, Uttarakhand, Uttar Pradesh, Madhya Pradesh, Andhra Pradesh, Telangana and Tamil Nadu, before returning to their home in Kerala. Although they faced some hurdles due to the pandemic, they have been dealing with the same by following all the COVID-19 protocols.
Take a look:
They also celebrated their Christmas on the road:
Check out their vlogs on their YT channel: