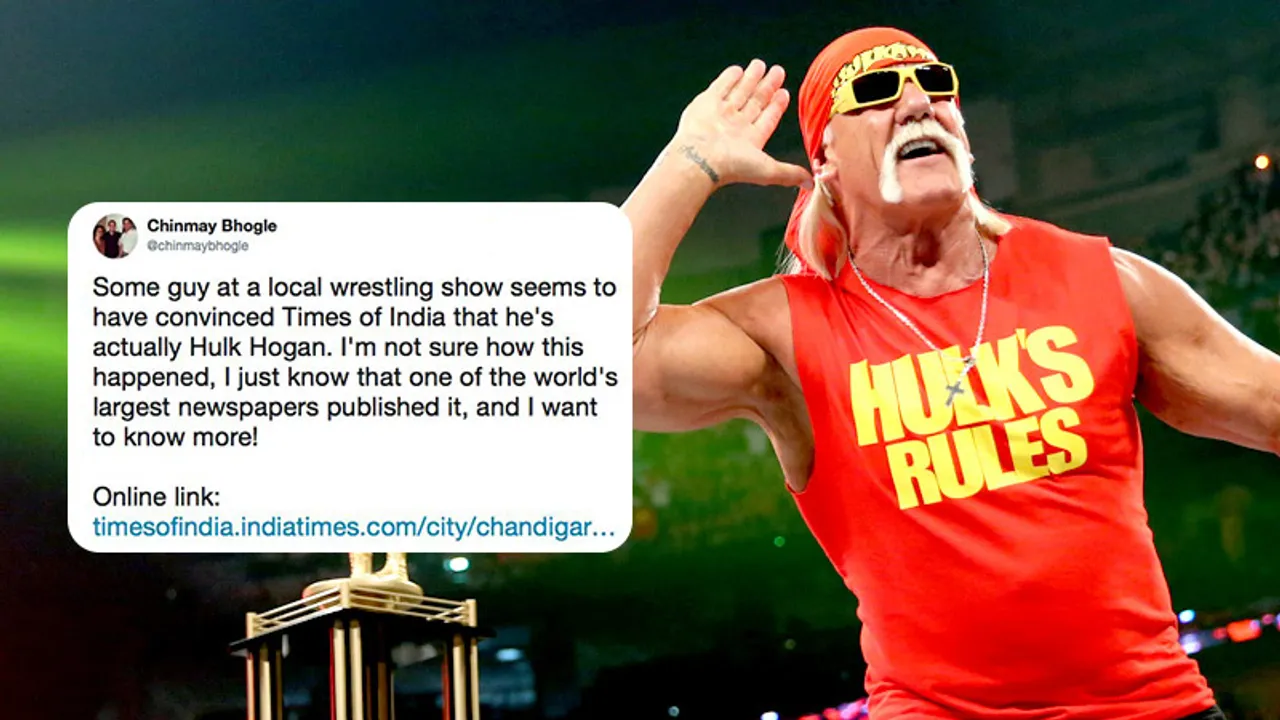 The years have not been kind to Times of India with the iconic Indian daily succumbing to another embarrassment by calling a fake Hulk Hogan, the real one.
Yeah, you read that right. A fake Hulk Hogan has been pictured, named and interviewed by Times Of India in their Bangalore Times edition, and although the story has been taken off their website, sadly the print editions are out and will haunt them for a considerable amount of time.
The Wire's Karnika Kohli, who herself was associated with TOI, the second oldest Indian newspaper still in circulation that was named 88th on a list of India's most trusted brands back in 2012! Yeah most trusted. A list they fell so behind on that they were ranked at 355 last year and looking at this embarrassing stumble, I feel the 400s are not far.
don't know if i should laugh or cry pic.twitter.com/DjjU5o2BrP

— Karnika Kohli (@KarnikaKohli) February 19, 2018
Twitter user Chinmay Bhogle pointed out that Times of India had indeed interviewed a fake Hulk Hogan and published an entire story on it.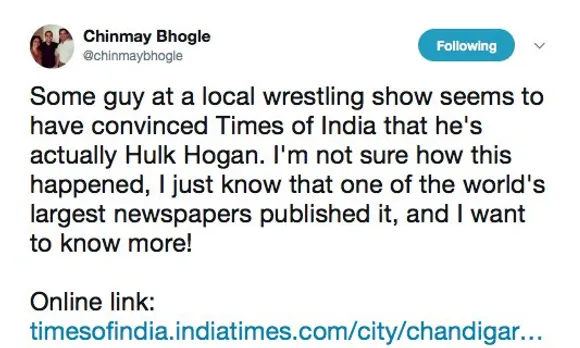 Among the three screenshots posted by Karnika Kohli, the second one shows the story had been taken down, although the third image is taken from the print edition of the paper which sadly enough, cannot be deleted.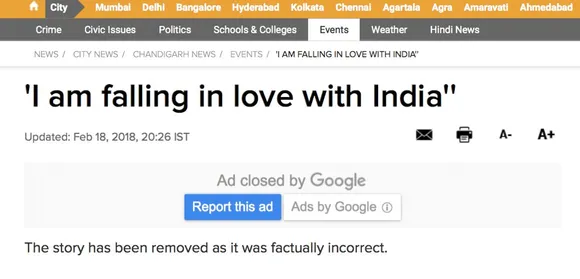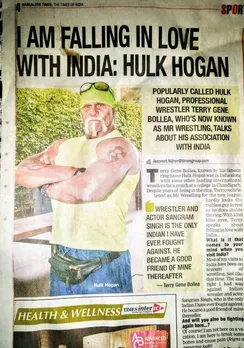 Now that is just too embarrassing, much more so for a brand of Times of India's stature to publish something unverified about one of the world's most popular wrestlers.