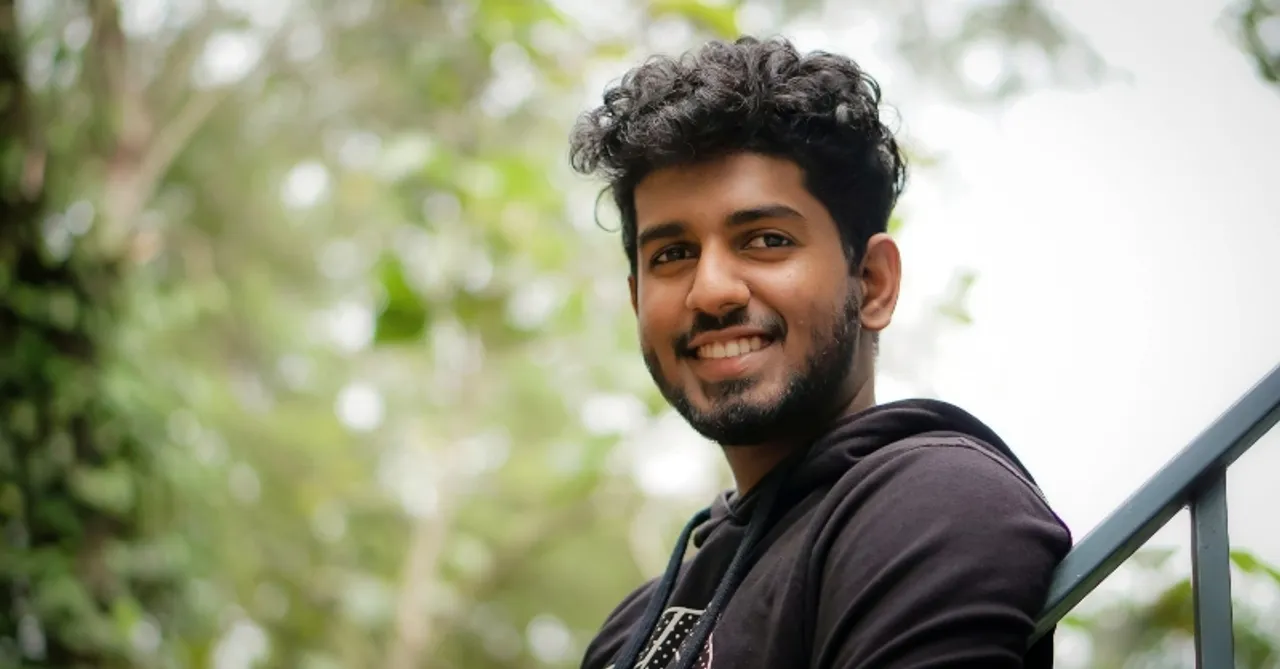 On today's Friday Follow, we talk to music composer and content creator, Tonny Thomas about creating content that has become a part of the viral audio list on Instagram.
The best part of getting to be on social media is knowing that there would hardly be a day when you are not entertained. We have people of incredible talent ready to turn our mundane, boring day into an eventful one with their content. It is surprisingly overwhelming to know that there are people who are looking for reasons to make us smile. For them anything and everything is content and we love that. Joining this group is Indian music composer and content creator, Tonny Thomas.
Tonny M Thomas has garnered a lot of fans on social media because of his unique content and always manages to go viral. He is one of those music composers who has been able to get a place on the viral list on Instagram. While he's a sound designer and music producer by profession, he has given people on social media the time of their lives with his crazy remix audios. He has created a remix of one of the viral dialogues 'Aaradukayanu' and that became an instant hit among netizens. 
His passion has always been creative expression through music and media. He created his first set of content when he was a teenager so he could buy a MacBook and a musical keyboard to further his dreams. From BlogSpot and WordPress pages to video, he realised how simple it is today for anyone with a creative spirit to pick up their smartphone and start recording.
"Today, I create content to fuel my passion and share my creativity with others who share my interest. As a creator of Rizzle, I was overjoyed when Aaradukayanu went viral on the Rizzle app and people began using the track to create Reels. Entertaining people, watching them dance to the beat of my creations, and having fun is what keep me working on such concepts."
Music will always hold a special place in his life. According to him the words of Louis Armstrong, 'Music is life itself' perfectly describes what music means to him. He believes that it's something that resonates with every musician and aspiring artist like him. For him, music will always be his number one passion and this unwavering love of music was something that fuelled his own content creation journey. It was something that encouraged him to think outside the box and go beyond the ordinary.
"Playing around with unique concepts and watching people genuinely enjoy, dance, sing, and experiment with my creations is why I will continue to create. In this, Rizzle plays an important role. It offers the right platform to showcase my talent and share my creativity. It is incredible to see how people from all over the world can come together on a platform like Rizzle and accomplish amazing things."
The song that made him a well-known talent online was the one he uploaded four years ago. The video was his creative version of 'Narendra Modi singing Shape of You.' The video became an instant hit among the netizens with people sharing and loving it. "My inspiration for this rendition of Shape of You came from a video of Obama singing a popular song created by YouTube Maestro Ziikos. I thought, why not apply this concept to our Prime Minister's audio, as it is relatable to the Indian audience. Moreover, Shape of You by Ed Sheeran was popular then."
It was the comments and appreciation from people on YouTube that followed post the success of the video that made him realise why he does what he does.
Another audio that was a huge hit on TikTok (before it was banned) and continues to be a favourite among the online audience was his remix version of an interview given by Alphons Kannamthanam's wife Sheela. The audio was another result of his creative thinking. When asked if he anticipated the success he said, "Yes, I expected some level of virality for that content on YouTube. As someone with experience in social media and content creation, you can tell when something has that scope for virality.  Beyond that, it is up to the people to make it go viral. This audio blew up on TikTok, and it quickly became a hit."
As people who are constantly looking for new content to entertain us with, the formula that makes a video viral still seems like an unknown mystery. But for Tony, the goal of creating any such remixes is always to make sure that content creators can seamlessly incorporate them into their videos. As per him when one finds themself humming while going about their daily tasks and chores, that is when you know the music is truly making a difference. "The key is to remix relevant content and observe what's working to strike the right balance. It's all about experimenting."
Have you discovered any elements that make any song or meme go viral? 
When content is popular and trending, a different version or remix of that content has a higher chance of going viral. My speciality is dialogue remixes and song versions of trending content. I prefer to focus on high-energy, rhythmic tracks that will have people swaying to the beats.
Can you talk a bit about your latest hit 'Aaradukayanu'? How did that happen? 
It all began with Santhosh Varkey's review of Mohanlal's movie 'Aaraattu'. When it became viral because of the word Aaradukaynu, I decided to use it to create a track. It had a certain rhythm to it. The official Aaradukayanu video is available on the Rizzle app. When it became viral on the app, people began using it to create videos on Instagram and YouTube. Following that, people from all over the country expressed their appreciation for the song. It quickly became viral with over 110k videos created on the Rizzle app and on Reels. In fact, this track continues to gain traction.  
As a content creator, such virality motivates me to keep doing what I love and creating for the masses. Watching people use my audio to create and enjoy to the fullest always brings a smile to my face.
Did you expect the likes of ISL Finalists Kerala Blasters FC to dance to the song? What was your reaction to that? 
This was definitely a huge surprise for me, and I was genuinely over the moon. The song has a good rhythm and vibe, and it fits perfectly with the after-match sentiments. I'm glad they went with Aaradukayanu to express their joy after winning the match. I could not be happier. 
Is there any favourite Reel among the thousands that have been created with the song? 
For me, I don't have a favourite Reel as such. If I am being honest, any Reel using my audio is bound to make me happy. However, in terms of sheer quality and energy, I would say that the videos on Rizzle app are particularly close to my heart. The creators have really used their skills and developed innovative ways to complement this audio. 
Initially, I expected this to go viral only in the South due to the audio's roots combined with traditional South Indian beats. To my surprise, I saw creators from all over the country creating content with the Aaradukayanu audio and clearly enjoying the song.
Finally, as an artist what do you hope to achieve in the future? 
I would like to put my social media and content creation experience to good use and focus more on music memes, making people laugh and helping them grow on social media platforms.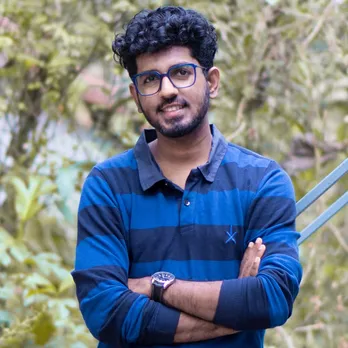 Aren't you dancing his the tunes too? Do check out his on Rizzle for more such content.