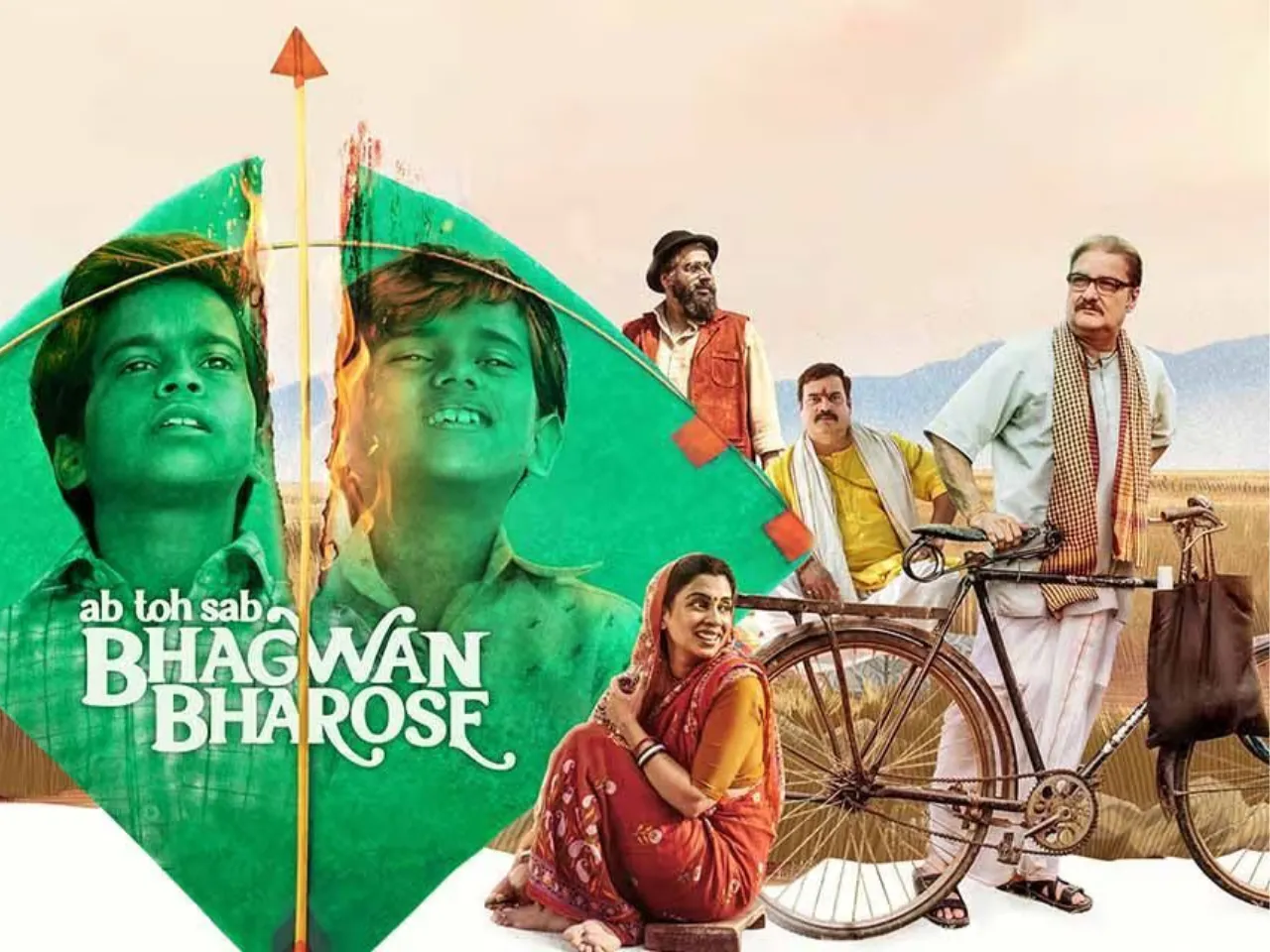 The Bhagwan Bharose trailer hints that in a sweet-natured film, the country's blind faith will be explored and dissected via impressionable kids.
In our country when things aren't in our control, more often than not, people say, "Bas ab sab bhagwan bhaorse hai". Based on this idea, the Bhagwan Bhaorse trailer tells us a coming-of-age story, where two young minds struggle with their firm idea of faith as their worldview widens, and with the ever-changing socio-political scenario in our country, challenge and critique of their faith is presented.
The trailer opens with a scene where there is a 'pranam' before Mahabharata starts on TV, and a monkey worshipped as Lord Hanuman instantly grasps your interest. We have all witnessed something or the other like this happening all the time around us. There are many such examples in the two-and-a-half-minute trailer that tell us that this is a deep-dive exploration into the blind faith we've seen in our country where dining without offering to a devta curses you or when the sarkar bharose, rather they believe it's Bhagwan Bharose! 
Shiladitya Bora depending on two impressionable kids who live in a village in north India in 1989, tries to question everything about the blind faith culture in quite an interesting fashion. When a kid is taught that the earth is hanging in the sky, he tries to throw a chappal up in the air and asks how that is possible. While one person explains to them that Muslims are Asur, another tells them that Asur is nothing but something inside us. The trailer literally asks the question -In a world blinded by faith, can innocence win over hate?
With an interesting idea and a valuable message, Bhagwan Bharose is releasing on October 13, 2023, in theatres near you! 
For more binge-centric content and reviews, follow us on @socialketchupbinge.