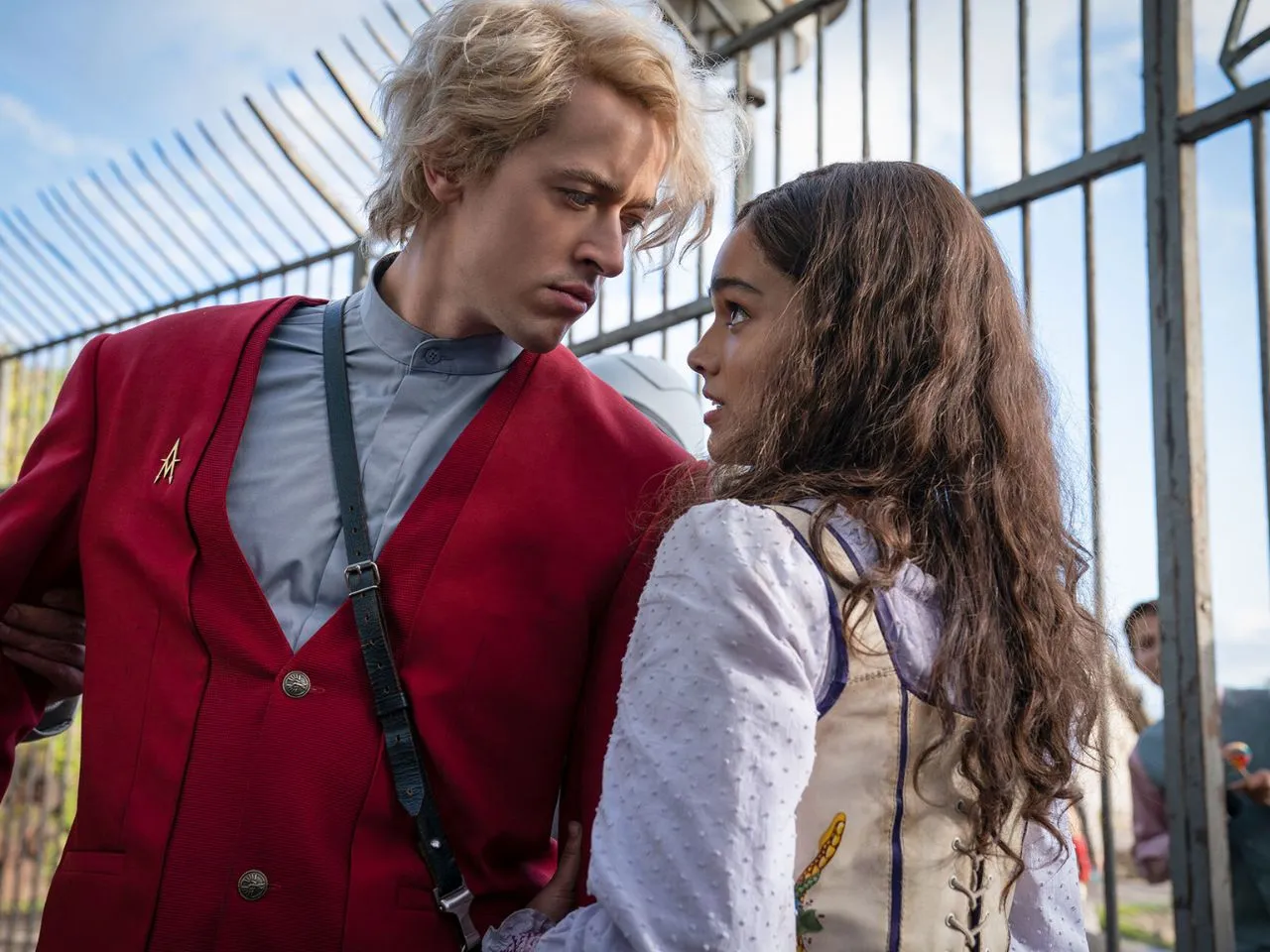 'The Hunger Games: The Ballad of Songbirds & Snakes' takes us to a young Coriolanus Snow who mentors a young Lucy Gray, a tribute from District 12 at the 10th annual reaping ceremony. 
The second trailer of "The Hunger Games: The Ballads of Songbirds & Snakes" is finally here and it is even more mysterious than the first. Based on the prequel of Suzanne Collins' famous dystopian trilogy, 'The Hunger Games,' the movie is all set to release in the theatres on November 17, 2023. As per the film's description on YouTube, The Hunger Games: The Ballad of Songbirds & Snakes takes us back to "64 years before Katniss Everdeen volunteered as tribute, and decades before Coriolanus Snow became the tyrannical President of Panem. The film follows a young Coriolanus (Tom Blyth) who is the last hope for his failing lineage, the once-proud Snow family that has fallen from grace in a post-war Capitol. With his livelihood threatened, Snow is reluctantly assigned to mentor Lucy Gray Baird (Rachel Zegler), a tribute from the impoverished District 12. But after Lucy Gray's charm captivates the audience of Panem, Snow sees an opportunity to shift their fates. With everything he has worked for hanging in the balance, Snow unites with Lucy Gray to turn the odds in their favor. Battling his instincts for both good and evil, Snow sets out on a race against time to survive and reveal if he will ultimately become a songbird or a snake." 
Also Read: The first trailer of The Boy and the Heron adds to fans' excitement
The Hunger Games has been one of the best dystopian novels in the history of literature which is why the film has a heavy responsibility on its shoulders to get the adaptation right. However, it seems that the film is ready to do so. The story seems adventurously intriguing - a love story blooming in a dystopian world with cut-throat competition can rarely go wrong. Moreover, the actors, especially Blyth and Zegler hold your attention every second. The cast is stellar too, including actors like Peter Dinklage, Hunter Schafer, Josh Andrés Rivera, Jason Schwartzman, and Viola Davis. Both the trailers seem to be getting the audience ready for a mad dystopian ride.
You can watch the trailer here:
For more such content, follow us @socialketchupbinge.