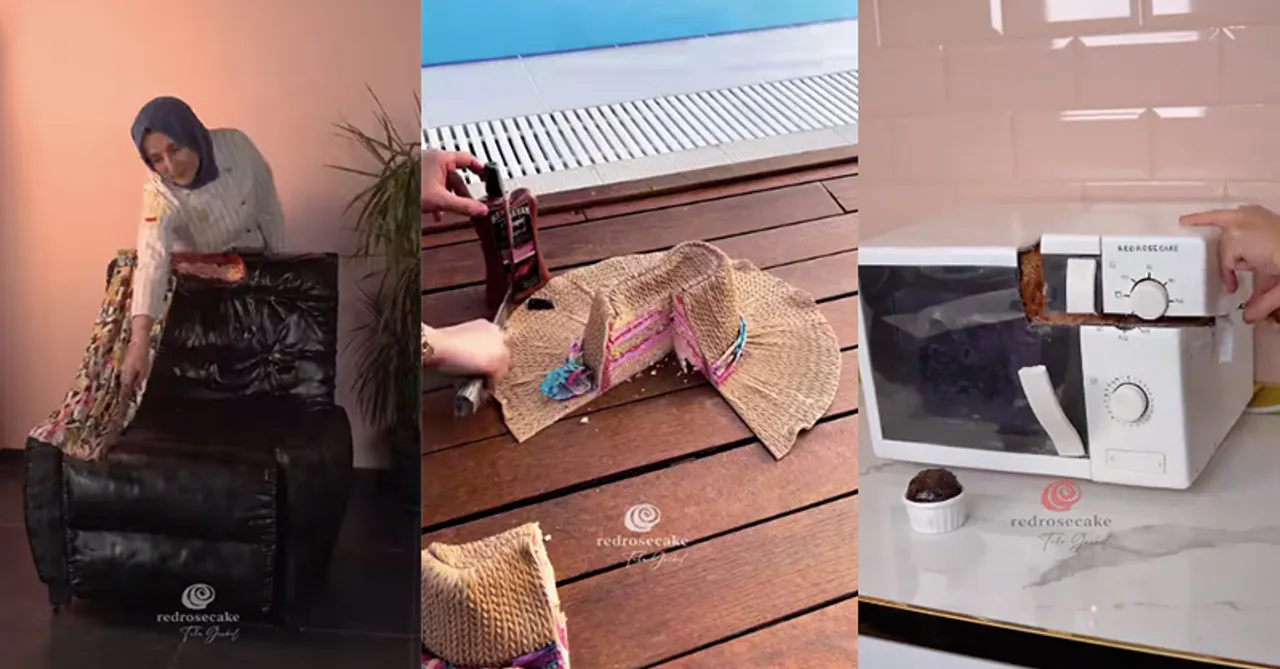 Chef Tuba Geçkil's Instagram account, Red Rose Cake & Tuba Geçkil is full of objects that turn out to be cake, and now we're not sure what we can't eat!
Finding cake when you cut upon a microwave or a baingan will always blow your mind, and you don't need to be a dessert person for that! Seriously, Instagram today is filled with all kinds of content, and Chef Tuba Geçkil will leave you shook in disbelief with her art! Nothing is impossible for her to turn into a cake and if you don't believe me, check out her work here.
There was a time when we'd be mesmerized by cakes that had brand logos on them, hell we even placed a customized order for that 20th birthday party! Who knew that one day anything and everything around us could be a cake in disguise, eh?
These videos by Tuba Geçkil are proof!
Not sure what not to cut into anymore? We feel you!
Also Read: Someone cooked Maggi with Vimal and this is how people reacted to it
For more entertainment, follow us on @socialketchup