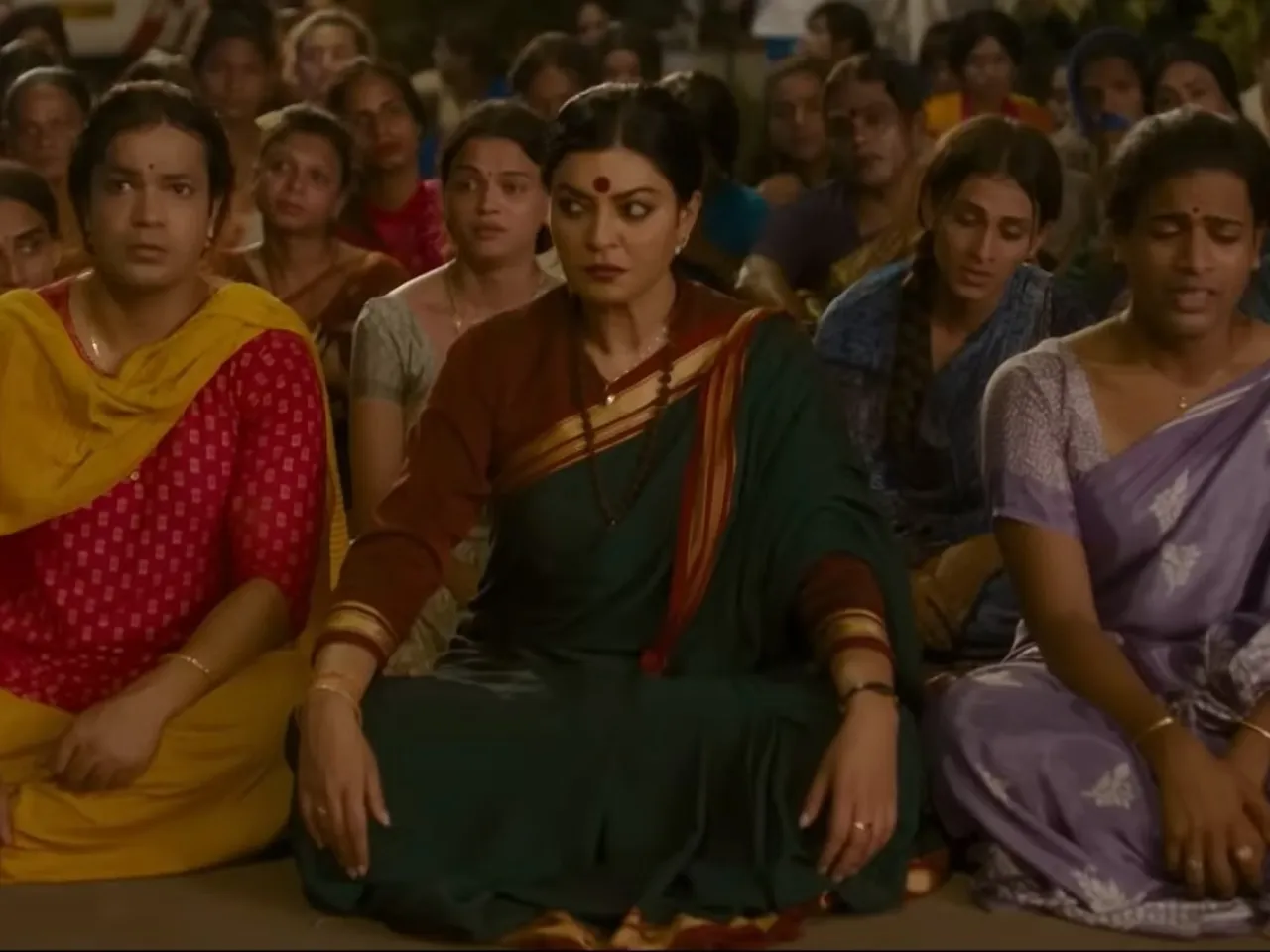 Taali was released on JioCinema on Independence Day and is being loved by the janta unanimously as a must-watch! 
A six-part series that follows the life story and struggles of Shree Gauri Sawant, a trans-social activist who fought for the recognition of the third gender and their right to be a mother is being loved by the Janta. Released on this Independence Day on JioCinema, Taali Bajaungi Nahi, Bajwaungi stars Sushmita Sen as Gauri, the main lead. Keeping aside the debate of a female actress playing the role of a trans instead of a trans actor, the Janta is all praises for Sushmita Sen's acting skills, who shouldered the entire series quite tremendously. They applaud her for addressing a sensitive topic gracefully and shining the light on the life of Gauri truthfully and respectfully.
The biopic-drama on the life of transgender activist Shreegauri Sawant, has struck a chord with audiences across the nation within just two weeks of its release. With a staggering 25 million/2.5 crore viewers, Taali reaffirms JioCinema's position as a clear frontrunner in the digital entertainment landscape.

Boasting an impressive IMDb rating of 8.6, with a prominent position on the Ormax charts as one of the leading originals in the launch weeks, Taali continues to be hailed by the audience as one of the most loved series since its launch. The empowering biopic-series success is a testament to its quality and the positive reception it has received. Created by Arjun Singgh Baran and Kartk D Nishandar, directed by National award-winning director Ravi Jadhav, written by Kshitij Patwardhan, and produced by Arjun Singgh Baran, Kartk D Nishandar (GSEAMS Production) and Afeefa Nadiadwala.

Other than fawning over Sen, the Janta is also asking for everyone to watch this hard-hitting series that changed their life after watching it as every scene and powerful dialogue of the show encapture people! And they are referring to it as a real eye-opener with a heartfelt story and soul.
Here's what they had to share!
What did you think about the series? Tell us in the comments below!
For more binge-centric content and reviews, follow us on @socialketchupbinge.