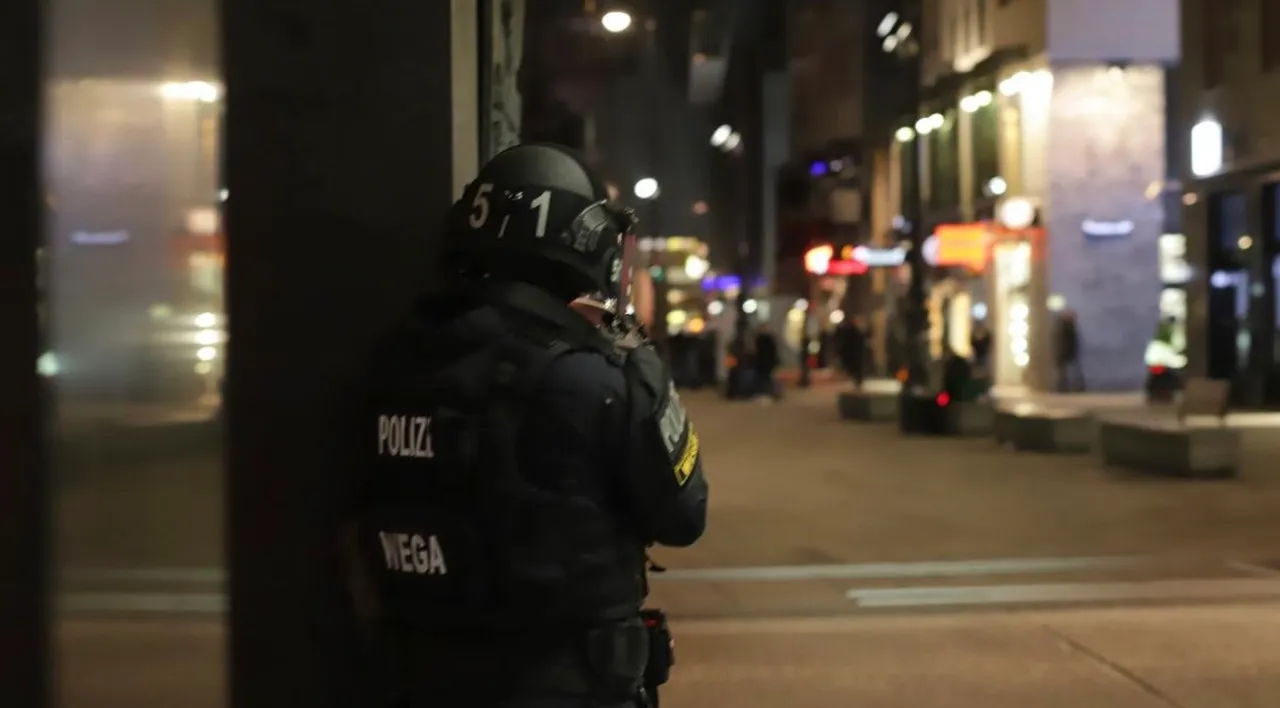 Gunmen attacked six locations in Austria's largest city and capital Vienna, killing three people and injuring 15; search for the assailants of the Vienna terror attack is on.
Three people and several others were left injured following the alleged Vienna terror attack in Austria on Tuesday. The Vienna Police (LPD Wien) through their Twitter handle confirmed that three people were declared dead – of which two are male and one female – while 15 are severely injured and one among them is an officer in the Vienna police department.
As per them, the assault was carried out by at least one suspect who was shot and killed by the officers, and is considered to have an 'islamistic motive'. Meanwhile, the search for at least one more assailant is still at large.
The incident involves several attacks in six different locations, among one, was near a synagogue in the centre of the city that was carried out by 'several suspects armed with rifles, among handguns' stated the LPD Wien. Unverified footages of gunmen walking through the streets and shooting at random people are being circulated on social media platforms.
Austria was about to re-impose a national lockdown the following night. With Tuesday being the final night 'outside', citizens were enjoying at bars and restaurants, when this attack took place. Interior Minister Karl Nehammer said the motive was under investigation but 'the possibility of the attack was an anti-Semitic cannot be ruled out, given the shooting began outside Vienna's main synagogue.' The Austrian Ministry of the Interior has asked the people of Vienna to avoid leaving the house unless it's an emergency and urged people to work from home for time being.
More updates on the Vienna terror attack:
As of 06:30 am, this is what we can confirm towards the assault in Vienna's inner city district: #0211w pic.twitter.com/AIzIovFyKh

— POLIZEI WIEN (@LPDWien) November 3, 2020
Austrian interior minister confirms assailant in Monday's deadly attack in downtown Vienna was inspired by Islamic State https://t.co/q2dYBs6TIr

— Factal News (@factal) November 3, 2020
15 people in hospital in #vienna with gunshot wounds, seven heavily injured. One good sign: no new hospital admissions for two hours now, according to head of Vienna hospitals.

But manhunt ongoing and people told to check news before leaving home tomorrow.

— Julia Belluz (@juliaoftoronto) November 2, 2020
Reactions:
Deeply shocked and saddened by the dastardly terror attacks in Vienna. India stands with Austria during this tragic time. My thoughts are with the victims and their families.

— Narendra Modi (@narendramodi) November 3, 2020
L'Europe est en deuil. L'un des nôtres a été durement frappé par le terrorisme islamiste. Nous pensons aux victimes, à leurs familles, aux vies brisées. La France se tient aux côtés de l'Autriche, prête à apporter son soutien.

— Emmanuel Macron (@EmmanuelMacron) November 3, 2020
Terrifying and disturbing news from #Vienna: Even we don't know the full extent of the terror yet, our thoughts are with the injured and victims at this difficult time. We will not give way to hatred which is aimed at dividing our societies.

— GermanForeignOffice (@GermanyDiplo) November 2, 2020
I am deeply shocked by the terrible attacks in Vienna tonight. The UK's thoughts are with the people of Austria - we stand united with you against terror.

— Boris Johnson (@BorisJohnson) November 2, 2020
Europe strongly condemns this cowardly act that violates life and our human values.

My thoughts are with the victims and the people of #Vienna in the wake of tonight's horrific attack.

We stand with Austria @sebastiankurz

— Charles Michel (@eucopresident) November 2, 2020