The talented actor, Vijay Sethupthi has played several characters and his villainous role as Vikram Vedha is certainly one of the most iconic.
Indian cinema has seen incredible growth over the years. People have adopted the true meaning of cinema and have become open to movies belonging to regional languages. So has it changed for actors? Audiences have started recognizing talents from across languages. Vijay Sethupathi, an actor who has mesmerized the audiences with his performances belongs to such a list of actors. His performance as the villain from the movie Vikram Vedha undoubtedly left a mark among the movie lovers.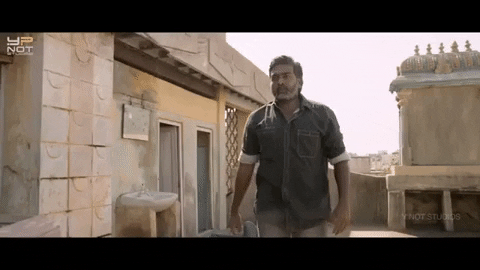 The one kind of larger than life stories that we Indians believe in and love watching onscreen are the stories that talk about cops. A cop drama is always a hit among the audiences that wins their attention. Vikram Vedha is one such Tamil cop drama that earned its due place among the cop movie lovers. What made this movie even more loveable is the love-hate relationship that the audiences develop with the villain of the movie Vedha. He is the don, the smart one who believes himself to be equal to or more than any people he is dealing with.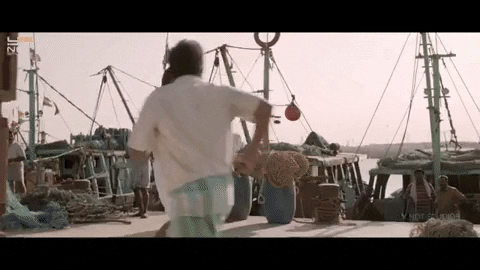 An outlaw, Vedha can enchant anyone with his villainy charm grabbing them by the gut and getting things done his way. He is the kickass villain who's entrance welcomes whistles and applause, like a true anti-villain. And each time he says "Oru kadha sollata sir?" (Shall I tell you a story?) you know his spell worked as you find yourself intrigued to watch his moves. With carefully planned riddles that Vikram, played by Madhavan, is forced to solve, we realise how cunning and intelligent he is.
Here are some of the iconic dialogues by Vedha:
"Oru kadha sollata sir?"
"Namma saavu namm kailangardhu, thani gethu dhana sir"
(When a man's death is in his own hands, it's quite magnificent)
"Eppovum Oru prachana na, adha prachanaya pakkadha. Adhukkana karanatha paaru"
(Whenever you see a problem, don't look at it as one. Try finding the reason behind it)