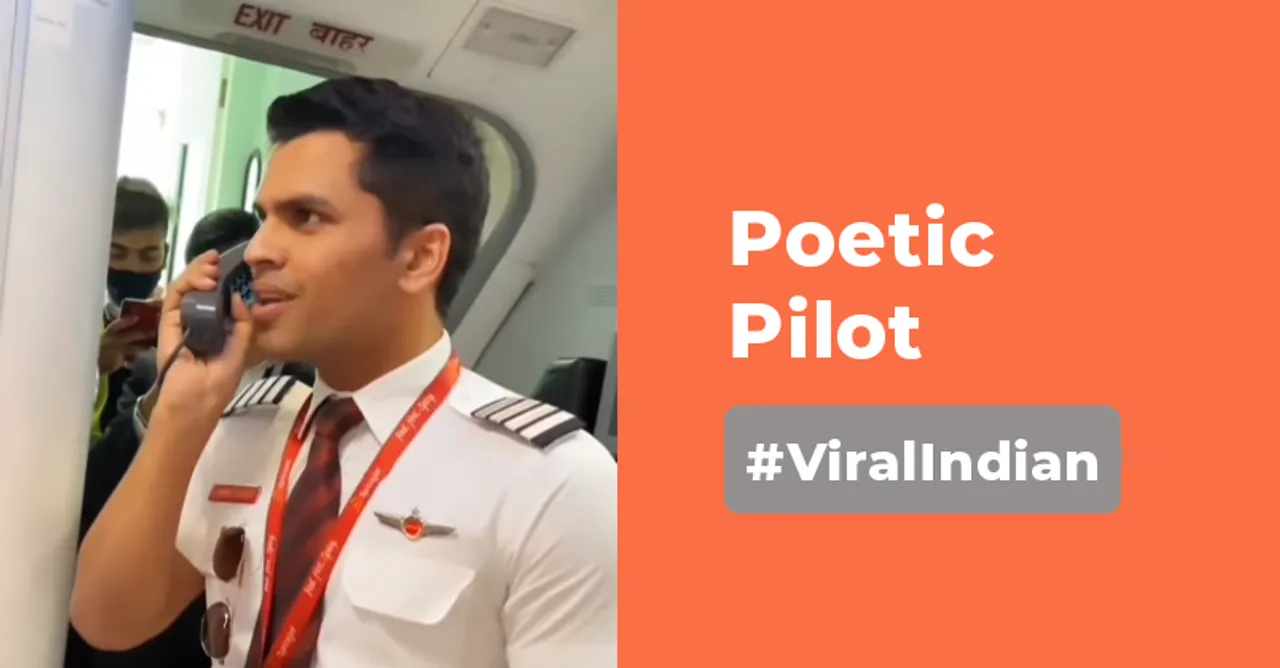 Indian 'poetic pilot' Mohit Teotia and his in-flight announcement in Hindi is the perfect entertainment you didn't know you needed until now.
Not everyone is a fan of being up in the air travelling from one point to another. Be it someone who is a regular or flying for the first time, listening to the announcements that the flight crew make can trigger another set of anger fumes, considering how long it took to get to the aircraft from the moment you entered the airport. We usually tend to ignore them and hardly pay attention but a pilot, Mohit Teotia chose a way to get everyone to listen to what he had to say and that has gone viral on the internet.
Who is he?
The viral sensation is Mohit Teotia, a SpiceJet pilot who has been working with the aircraft for quite some time now. He was the co-pilot for a Delhi to Srinagar flight and was also part of a video that went viral in December 2021 after a passenger recorded and tweeted his in-flight announcement in Hindi.
How did he go viral?
Mohit realised how frustrated passengers got after spending hours checking in and then entering the aircraft to listen to more announcements by the pilots. He knew that while it is important for them to listen, they hardly do and so he decided to try something new so people listen. Using his own shayari and poetry skills, Mohit did a small bit to get his passengers' attention and eventually become a viral sensation on the internet.
Starting off with "Namaskar, shrimati aur shriman. Vimaan kaksh se aap sabhi ke liye hai pegaam. Aaj ki iss udaan ke liye SpiceJet ne bheje hai do vidvaan." He was able to give the passengers instructions in poetry that rhymed and he made them laugh with his little jokes and puns. While he did his poetic announcement, Palak Sharma, a cabin crew member with the airline shot a video of the same that was later shared on his Instagram. The video now has over 42.9 million views and continued praise from people who have come across the same.
Here's how people are reacting to it: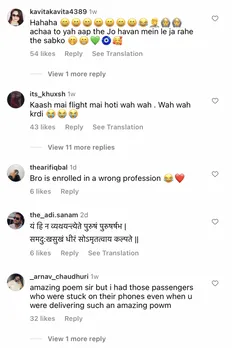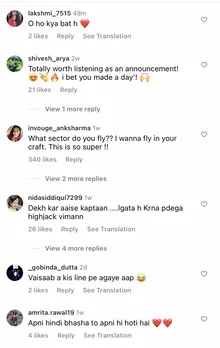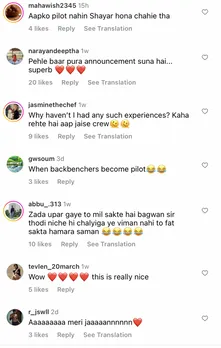 For more viral content follow us at @socialketchup