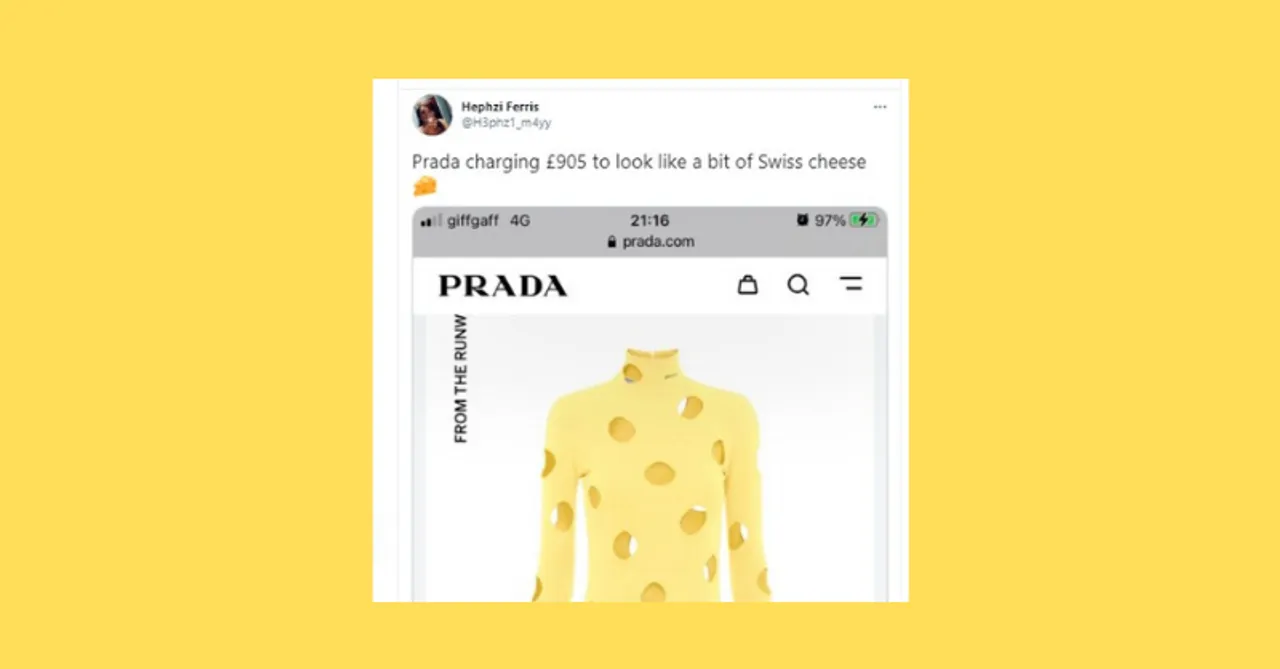 The Internet can't stop talking about Prada's yellow sweater worth Rs. 90k after a Tweet goes viral.
Sure, fashion is complicated at times. There are trends and statements in fashion that we all love along with ones that leave us wondering its purpose. Prada's yellow sweater is just an example of many questionable luxury fashion pieces. The Italian fashion brand that is known for its unique style across the world is selling a yellow turtle neck sweater with circular cut-outs all over.
Prada's website calls the sweater an "Openwork viscose turtleneck sweater" while describing it as 'Defined by a precious openwork motif with placed holes, this viscose turtleneck sweater completes the looks of the Spring Summer 2021 show'.
The sweater may seem normal but what made it amusing for the internet is the holes that it comes with. Whilst the holes might not keep you from the cold, the price of the sweater will definitely make you sweat. The sweater is available for a whopping Rs. 90k and it has left the people on the internet with a question mark. The sweater caught people's attention after a tweet became viral. The user, Hephzi Ferris, compared it to 'Swiss cheese' and we couldn't agree more.
Here's how people reacted to the sweater:
Talk about ugly. Prada giving a bad name to cheese, as if cheese wasn't one of the most important models in this pandemic. pic.twitter.com/7EHRG43iEb

— Lalyta 💔🇮🇹💔🇧🇴 (@lalytatweets) January 26, 2021