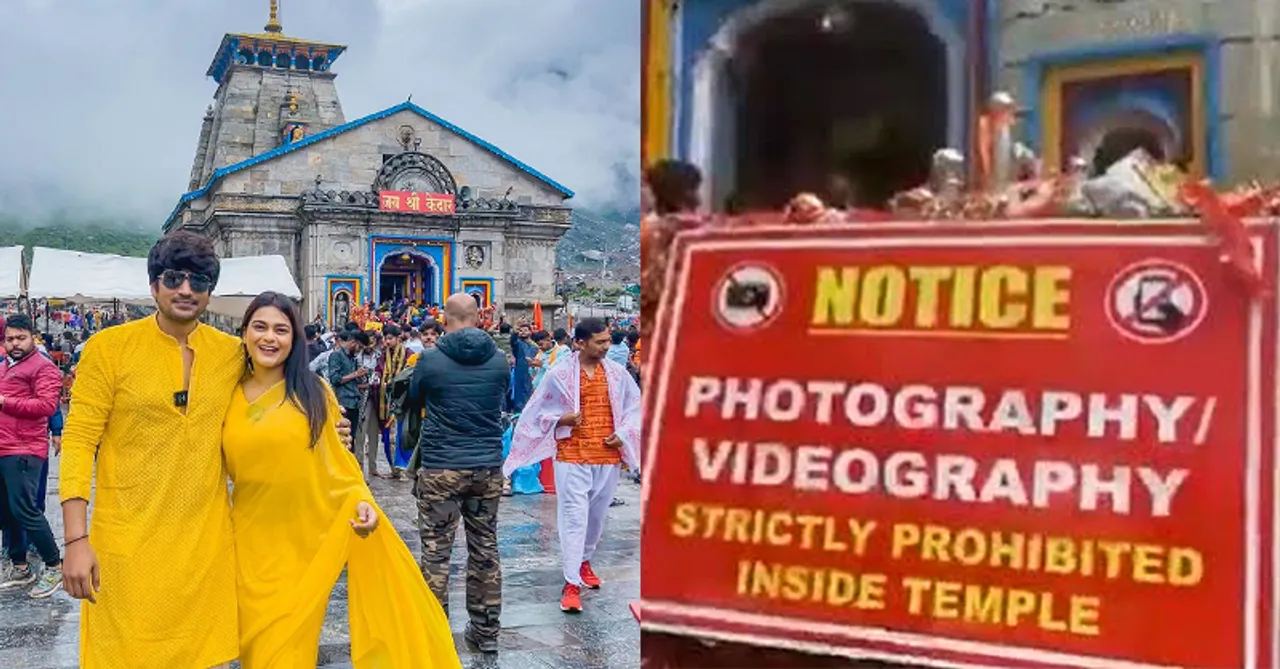 The moto-vlogger Vishakha Fulsunge aka Rider Vishakha was in the news being accused of being the reason for the recently announced ban on photography at Shri Kedarnath temple. The vlogger gave her statement regarding the same.
The popular pilgrim site Kedarnath temple was quite talked about after its recent development regarding filming on the premises of the temple. The Shri Badrinath-Kedarnath Temple Committee announced a ban on photography and videography inside the premises of the temple on Monday. Various warning signs about the prohibition were also placed at different places at the temple by the committee. Following the ban, various portals have been reporting that Rider Vishakha's proposal videos that went viral recently were the reason for the ban, and the vlogger decided to share her side of the story.
Rider Vishakha's video:
Vishakha decided to visit the pilgrim spot and proposed to her long-time boyfriend. She vlogged about her journey and shared the same on her channel. While many congratulated her, some people condemned her act. We have seen people proposing to their other halves at historical places and monuments, but her proposing at a temple didn't sit right with some. The clip was shared by a user on Twitter talking about how that went viral.
What happened?
The public has been taking pictures and creating videos on their visit to the Kedarnath temple. This increasing number led to the committee writing to Kedarnath Dham Police seeking a ban on making videos in and around the temple area. Although it has not been specified if the ban was a result of Vishakha's video, it was mentioned that the purported indecent behaviour of certain pilgrims was the cause for it.
Following the ban, various precautionary signs have been placed in different parts of the temple with pilgrims being monitored to ensure that legal actions are taken against those making YouTube shorts/videos/Instagram Reels to ensure any such incident is not repeated.
While speaking to ANI, President of Shri Badrinath Kedarnath Temple Committee Ajay Ajendra said, "Pilgrims to Kedarnath have been urged to dress modestly. In the past, some pilgrims had been caught filming and taking photos indecently inside the temple."
Her statement on the issue:
Soon after the Twitter clip went viral and Vishakha started receiving hate for the same, she shared her statement giving her side of the story. She mentioned how photography was always prohibited at the temple and was not a new step taken by the committee apart from the warning signs. She said, "Phones were never allowed inside the temple, for a change committee has put up a board saying the SAME thing, photography & videography is not allowed INSIDE the temple. BKTC (Badr-Kedarnath Temple Committee) clearly stated "EXCEPTION TO THE PROPOSAL VIDEO."
For more such updates follow us at @socialketchup