On Vlogging Day, we ask our favorite vloggers about the evolution of the same with the popularity of short-video platforms.
What can be considered entertaining content? Well, if you are living in this digital world, then the answer to it can be anything. The tons of viral videos and audio are proof of it. If there is any platform that has been able to give meaning to it, it is Youtube. YouTube has contributed immensely when it comes to us wanting to watch things that require fewer brain functions. YT is like that friend who never judges us for our choices but, in fact, joins us with its long list of recommendations.
If there is one form of content that has shown us the evolution of content, it is vlogging. Vlogging has become a part of our online video consumption. It is not a hidden fact that humans love watching other's life unfold. We, for some weird reasons, are always attracted to know more about what is happening in someone else's life. And this curiosity gave video blogging a place in the new spectrum of what can be called entertainment. Vlogs became our favorite kind of YouTube videos to watch. Not to forget the number of times we pretended to film our own vlog while we were with our friends.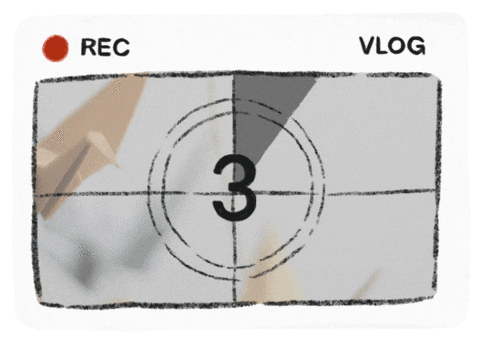 There is no denying that YouTube has to be a platform that majorly made us fall in love with vlogging videos. We have seen people go on a road trip, visit their grandmom to what they eat in a day. No matter how many of these vlogs we watch, we can never get bored of them. In fact, it only makes us want more of it. That is why Vlogging Day is dedicated to one of the most popular video content around the year.
About Vlogging day:
Considering the popularity of this form of videos, if you are wondering if there is a day dedicated to all the vloggers then you won't be wrong. Because there is a day that commemorates every vlogger and their daily or life video blogs. Vlogging Day has been celebrated every year on August 10th since 2018. The day was founded by om Burns, David Bullas, and Summer in the City, which is the UK's largest online video festival. The day was founded as a way to help and encourage people to share their stories with people around the world. Apart from that, it also serves the purpose of informing individuals who want to try their hand at it the benefits of it the online culture. Summer in the City wants people to get into vlogging, explore and join the community with their own contributions.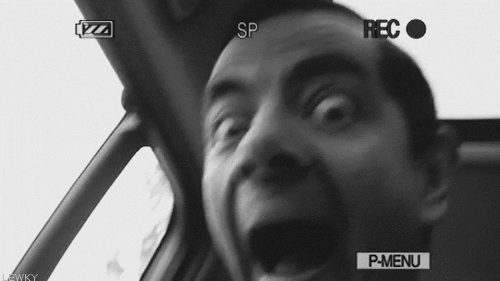 While the long-form vlogging videos continue to be our favorite part of YT, we cannot brush away how short video platforms have entered this game too. With the consumer's need to scroll through 15 sec of video and the growing popularity of videos on our social media, vlogging has also shrunk to fit the limit. The freedom to post online and have the chance to feel like a celebrity with the amazing Instagram algorithms on these shorter videos has encouraged people to turn their simplest day out into a reel. Calling it 'Mini-vlogs,' vlogging has become part of another trend on these apps.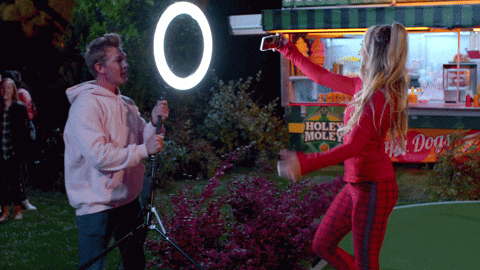 Being in the digital space is all about following up on the latest trends and jumping on them. It's about finding a way to give the people what they are currently in love with. This is also the reason why most of our YouTubers are trying to be active on these short-video platforms as often as possible. When it comes to vlogging, we have seen popular vloggers sharing a short promo of their full YouTube vlog on these platforms or sharing their own version of a mini vlog. To understand if there has been a change or if vlogging has evolved for the best because of these platforms, we talked to some of the internet's favorite vloggers.
Here's what these Indian vloggers had to share:
Travel and Lifestyle vlogger Mohit Manocha aka Traveling Desi said, "With the introduction of the short format video, the consumption and appetite for content have changed very rapidly and it has applied to travel content just like anything else. Reducing attention spans now call for creators to deliver more value, be it entertainment or information in a short period of time while also maintaining a balance with their personal connection with the viewers. The value is what brings the user to the content when he is searching for something and the personal touch is what brings the user back to your content even when he is not looking for something specific. So, maintaining a good balance of both of these in a 60-second-long short video that is shot vertically now, as compared to how it was for the last several years, is bringing about big changes but also a much faster growth as the short format gets viral very quickly and it is interesting to see how so many travel creators are leveraging this while using Bollywood songs in reels and shorts which is just not possible in long format videos because of copyright concerns!"
Mohit has been creating and sharing captivating, informative vlogs and started his journey in 2018. With a continued effort, he began seeing success two years into making vlogs. He has over 1.77 million subscribers on YT and continues to share his everyday stories through his vlogs. He is also someone who makes sure to post regularly on his Instagram.
While 20-year-old vlogger Riya Gogoi added, "Back in 2012, vlogging was like a side gig for YouTubers. For example, beauty YouTubers had the main channel where they strictly stuck to making beauty videos and created a second vlogging channel for people who were interested in their personal lives. Now vlogging has overtaken every other genre and is the most popular one. We can see that shift happening in short-form videos too. Just like long-form vlogs, mini vlogs are here to say. It's like a small trailer to someone's life and you will get to watch the whole movie on their YouTube channel."
GenZ creator happens to be on YouTube sharing her daily struggles, life, and more in a funny and light-hearted way. She has over 2 million subscribers on YouTube and makes sure to share vlogs in her own unique style. Riya is also someone who is quite active on short-video platforms, following all the trends and living her true Gen Z life.
Are you a vlog or a mini-vlog fan? Let us know in the comments below.
For more creator-related content follow us at @socialketchup