Hold on to your seats, or you'll be drowned with the crocodiles. With a lot of tricks up his sleeves, Shakal from the movie 'Shaan' continues to be an iconic Bollywood villain.
Do not fall for his cute looking bald head, he is a very bad man. You know he is a dangerous man when he has his men dressed up in similar white suits, has his den in a submarine with sharks and crocodiles swimming all around. Shakal was one of the most hi-tech villains of the 90s who had an entire lair that moved at the touch of a button.
Veteran actor Kulbhushan Kharbanda who is known for his quality roles in movies, it came as a shock when he decided to play a villain. He definitely did not disappoint and did an exceptional job of it. We still get chills when we see him rub his fingers over his bald head. Even if people don't remember the movie Shaan, one character that has made his due place in our minds is Shakal. He still remains to be among the many iconic villains of the Bollywood industry and rightfully so.
However, we can't ignore the fact that this character has a strong resemblance to the popular James Bond movie villain Blofeld. Blofeld too dawned a similar outfit, had a bald head and a bunch of crazy technologies that had the ability to summon a storm.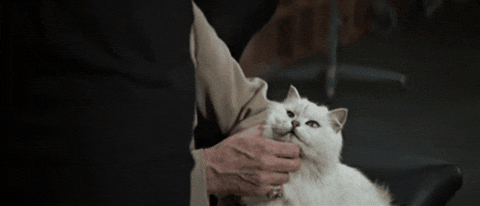 You can never get over these iconic dialogues by Shakal:
"Shakal ke haath mein jitne patte hote hai… utne hi patte uski aasteen mein bhi hote hai"
"Ajeeb janwar hai … kitna bhi khaye bhookha hi rehta hai"
"Tum logon ko haarna hi tha aur mujhko jeetna hi tha… is liye ke yeh baazi dono taraf se main hi khel raha tha" 
"Main unko yunhi nahi maar daloonga… bahut khel khelke maaronga … jaise billi chuhon ko maarti hai"
"Yeh zahreeli gas dheere dheere mehfil ko aur rangeen banati rahegi"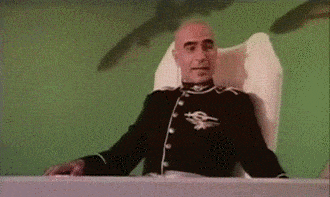 Even though you terrified us as kids with your pet crocodiles and sharks, we love the way you gave the heroes a run for their money.