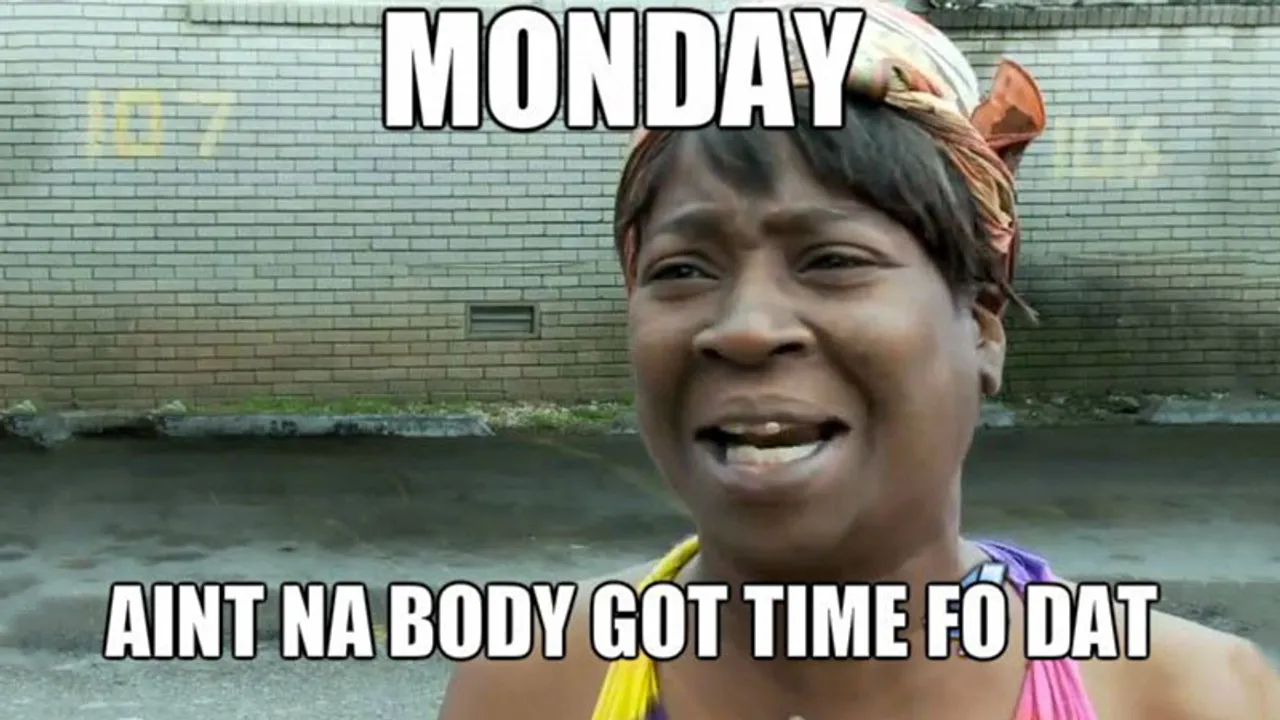 The WEEKEND is over and the cruel Monday is here, and as I write this and I am already lazy to power through as I have been for all my life now. I know, it's not only me even you all feel the same as you read this listening to your parent's tantrums.
We understand that there are tons of things that need to be done over the weekend. But, don't you think that we already do shit tons of workload through out the week, traveling to work and back, getting out of the bed, etc. etc. weekends should be extra long to regain the energy to survive another week. Well, I had no plans other than firing up my Playstation, Hogging junk food and sleeping for the weekend. But, there is a problem that comes with it and the whole internet like you and me is looking for answers for why WEEKENDs gets over so soon?
Like how do you get days of sleep in just 48 Hours? Anyway! These weekend related tweets will make you miss them more than you already do.
P.S. May God give us immense power to bear MondayBlues and survive yet another week.
So much to do, so little time.... #TwistedVillage #MusicFestival #WeekendOver pic.twitter.com/GutCCS56DF

— Twisted Village Festival (@Twistedville) February 10, 2019
Midday went by just like dat…. How and when?
It already midday. The weekend is over

— Arap Kipkinyeni (@kinyeni_) February 23, 2019
We all need this addition to be done!
*blink* and the weekend has gone 😫#WeekendOver#SundayBlues@Boltonbbowland pic.twitter.com/Dl6QBpGvrR

— Coach & Horses (@coachandhorse5) February 10, 2019
Feelings are mutual here BRUH!
That going out every weekend life is getting so tiring. I'm kinda over it.

— Nathan (@TheNateBole) February 23, 2019
And then we find such people over the internet.
I am so glad that this week is over. I'm ready for a productive weekend and more positive things in the coming weeks

— Faithe Niccole (@imfaithe) February 23, 2019
That's when the anxiety kicks in!
Weekends are more hectic than weekdays😐. #weekendover

— High Energy Physics (@richa731) January 20, 2019
And that's when we understand that there is nothing we can do about it
Well that's all folks! #weekendover

— Fabs562 (@fabolousFAB562) January 14, 2019
If feelings are mutual, let us know in the comments section.