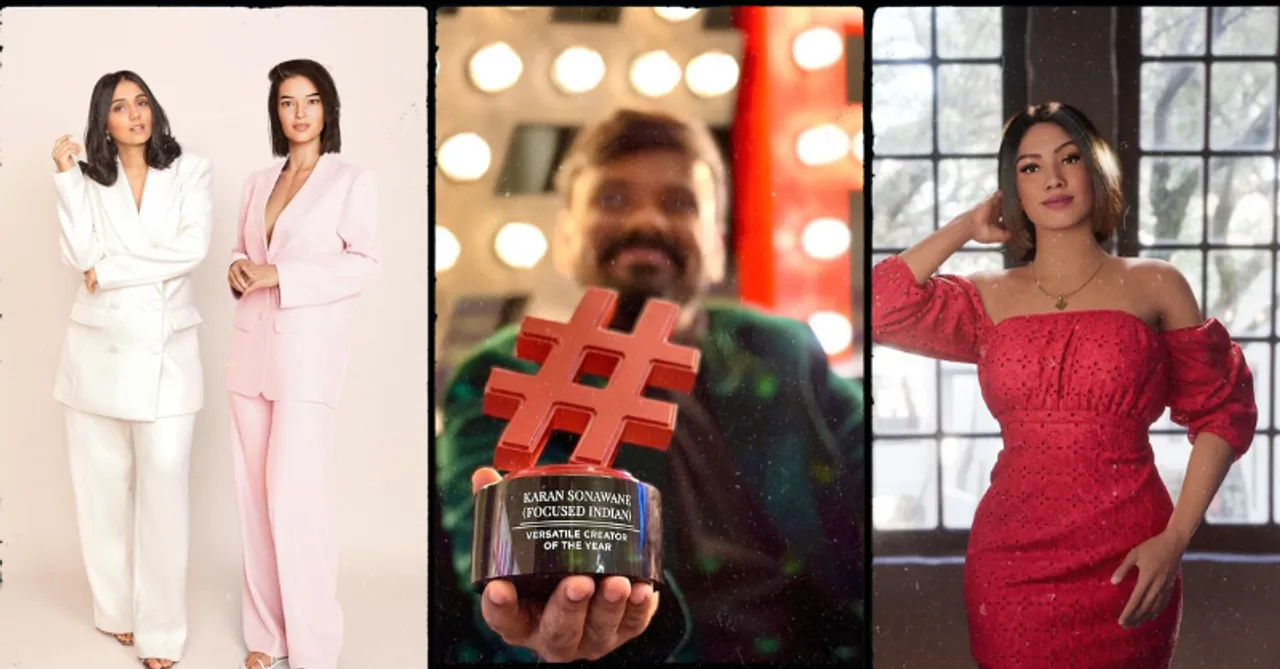 This weekend's roundup is full of updates that got us all amazed. Scroll down to know everything our favourite creators did on the weekend.
With AI in hype, how can it not have an impact on social media? We recently saw how the craze of it introduced us to India's first Meta influencers Kyra and Maya. Masoom Minawala shared a picture with her and in the caption she explains the idea behind these influencers and what she thinks of the idea. We often rely on influencers to make changes in our wardrobes. What if we say that we have an AI trendsetter on the platform? Myntra, a major online shopping website recently introduced their first virtual influencer, Maya and we all liked how stylish she is. We would surely love to see an interaction between both these virtual influencers.
Spiderman Across the Spider-verse has caught our attention ever since we got to know about the character of Pavitr Prabhakar is voiced by Shubam Gill. Content creator Niharika NM did a video collaborating with him where they are talking about the same. You must check out this no-spoiler but fun-filled reel. Everybody is excited for the release of Vivek Shraya's "How to fail as a popstar" ever since it was announced. She shared a glimpse of its first look with us and there is surely more to come. Karan Sonawane received the title of the Versatile Creator Of The Year by Filmfare in UAE and his fans are super excited for him just like him. We can say that his focus has gone international.
Check this out:
What was the highlight of your weekend?
For more entertainment, follow us on @socialketchup