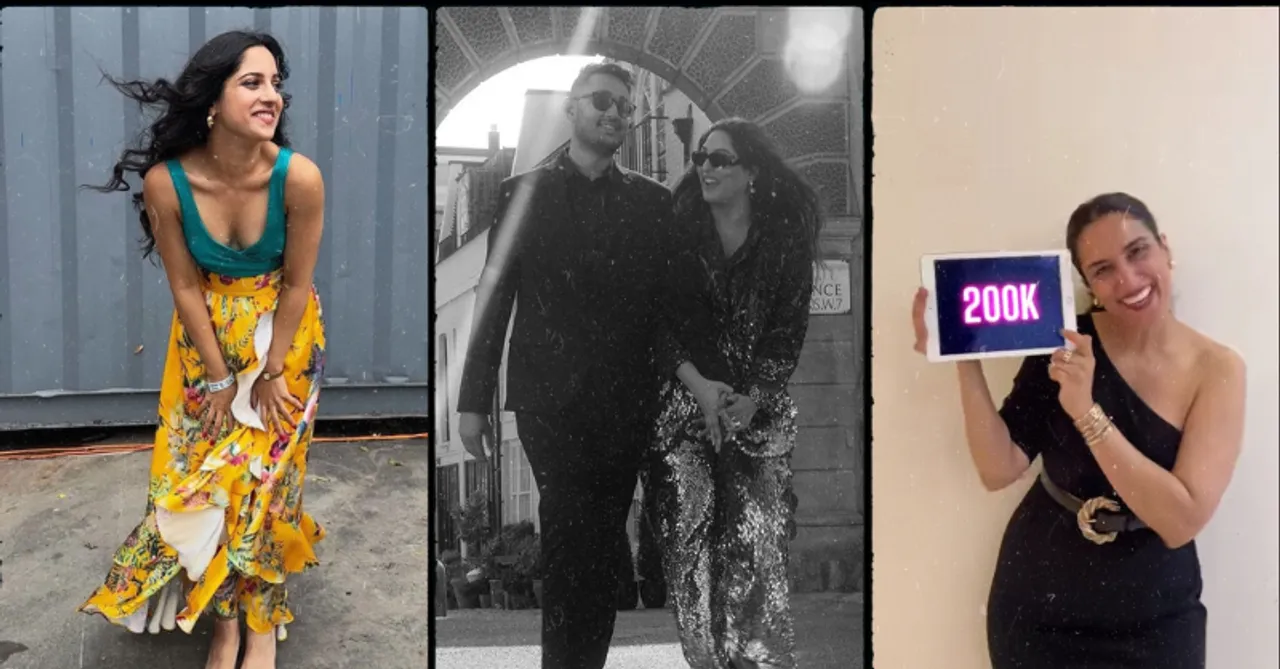 This weekend was made special with every great update we got from the creator world. Scroll through the weekend's roundup to know more.
This weekend was all about big celebrations and announcements. Creator and musician Avanti Nagral performed at the South Asian music festival in New York City. She shared a glimpse of her day with her fans on Instagram. Another creator who is set to perform for a big audience is Suhani Shah. She too has given us something to look forward to with her mind-blowing magic tricks at Edinburgh Fringe Festival in August. Meanwhile Tanmay Bhatt, Kusha Kapila, Danish Sait, Sumukhi Suresh, Niharika NM and Vedant Lamba partied a night away with Karan Johar and Arjun Kapoor.
Talking about celebration, Urmi Daga has a reason since she crossed 200k followers on Instagram. She shared a reel showing her excitement and thanking her fans. This week, influencers also gave us some really wholesome updates like how Sakshi Sindwani and Raghav Arora announced the date of their big day and we are all looking forward to it. Speaking of wholesome, Dolly Singh did an extraordinary collaboration this week promoting her family business and took us through their unique gift shop in Nainital. We have listed all these and more news below, take a look.
Check out these updates:
How was this weekend for you?
For more creator-related content follow us at @socialketchup