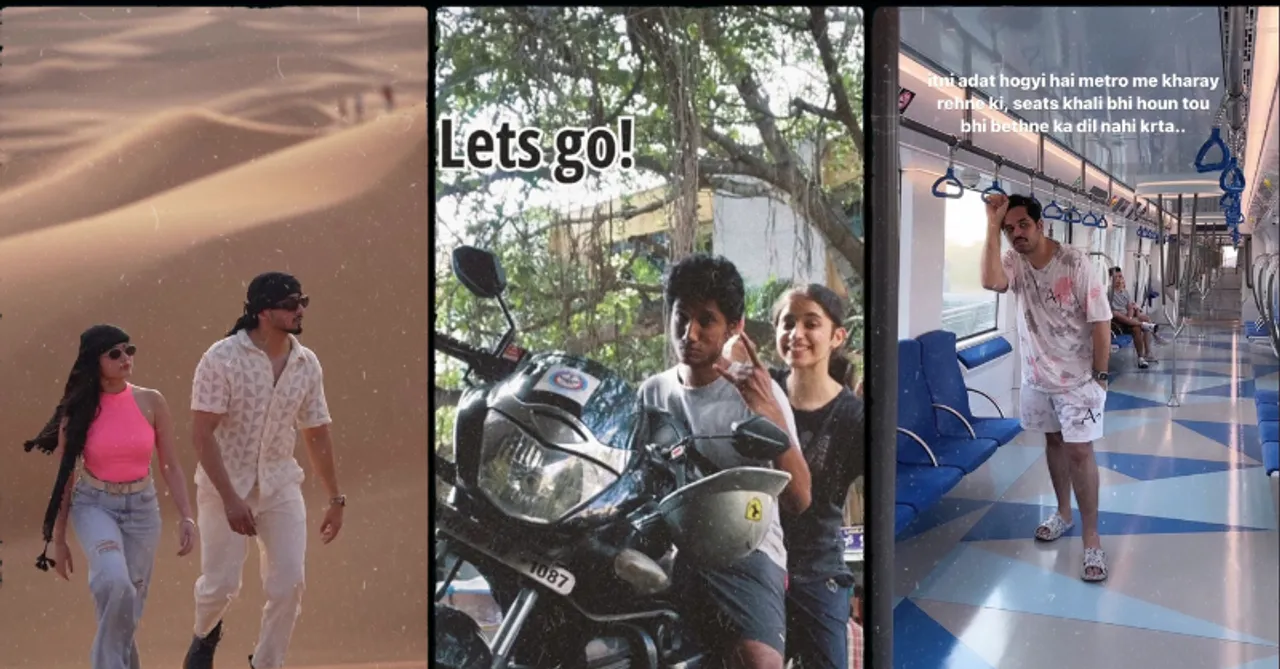 This week's Reel trends had us hooked to our phone screens. Let's take a look at the best ones we saw on our feeds this week.
This week's Reel trends brought some perfect music and trends to our feeds. Jannat Zubair recently released her new song called Kayfa Haluka and it took no time for it to become part of everyone's playlists and feeds. The Arabic beats of the music have everyone on social media trying to create their versions of it. Apart from dancing, there wasn't any lack of some soul-soothing, aesthetic and feel-good content on our feeds. People created such content on audio trends like "Vaseegara X Zara Zara" and "Kyun".
Talking about aesthetic content, we also saw people vibing Lana Del Rey's songs with many creating content on "Radio". Instagram isn't fun without memes, and thankfully we came across a new meme trend "Aadat" where people are sharing their funniest habits. But the best has to be the trend of "Levitating" where people are turning their grocery shopping fun by creating content while browsing through the aisle. It is a must-try for you and your friends this week.
Here are some trends for you to try:
Kayfa Haluka
Good to Go
Vaseegara X Zara Zara
Kyun
Let her go (Sped Up)
Levitating
Aadat
Radio
What was your favourite trend of the week? Let us know in the comments below.
For more follow recommendations, follow us on @socialketchup