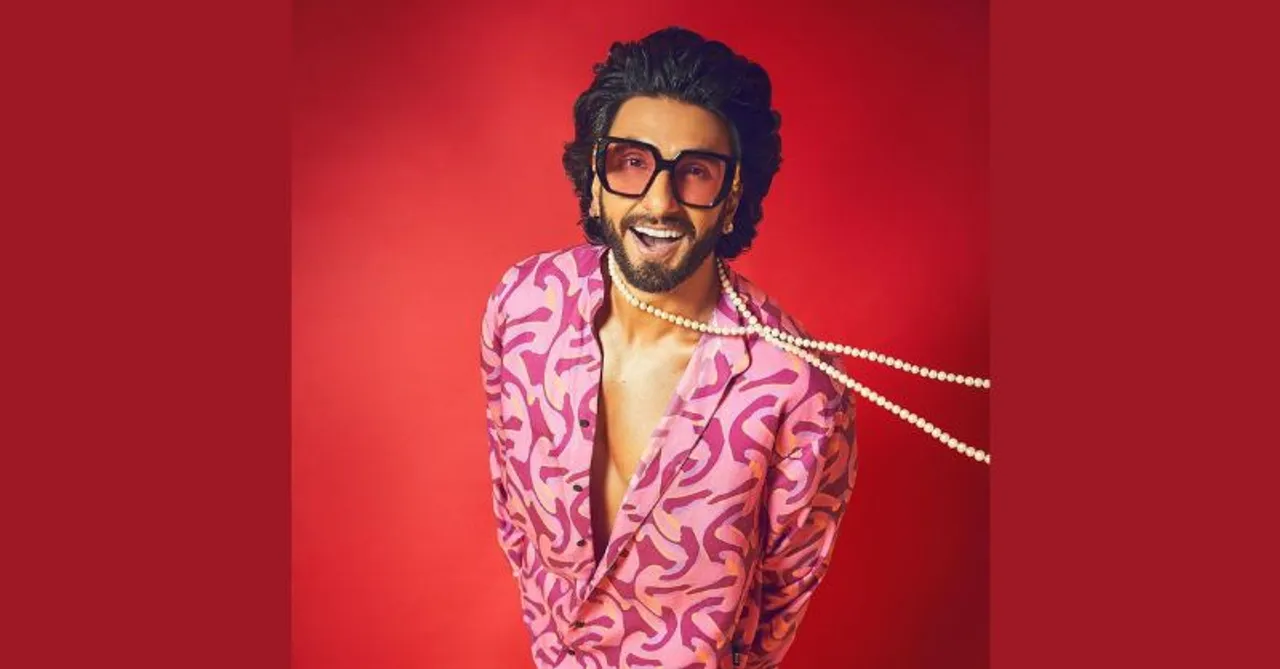 As actor Ranveer Singh turns 38 today, we look at all the trades he dabbles in and his mastery in each.
Ranveer Singh- the name is synonymous with vigor and enthusiasm. The actor oozes infectious energy and passion. When one thinks of Ranveer Singh, the first two things that come to one's mind are his acting and fashion sense. From the guy-next-door Bittoo Sharma in Band Bajaa Baraat to the subtle Varun Shrivastav in Lootera to the dreadful Alauddin Khilji in Padmaavat, Singh channels his energy and acting skills to turn into a chameleon and blend into his on-screen characters. And from his eccentric Gucci photoshoot with Alessandro Michele to his naked cover for Paper magazine, the actor always finds reasons to be the talk of the town. However, these are not the only things he aces at. As the actor turns 38 today, let's take a look at what makes him stand apart from the crowd.
Here you go!
Rapper Ranveer Singh
We famously remember Singh's Murad from Gully Boy but not only did he act in the movie, he rapped in it too. His discography includes the songs Asli Hip Hop, Mere Gully Mein, Doori Poem, Doori, Kab Se Kab Tak, Ek Hee Raasta, and Apna Time Aayega from Gully Boy, and Aadat se Majboor from Ladies vs Ricky Bahl. Singh also owns the record label 'IncInk', where he promotes local rappers.
Also Read: Every time Rekha and her fashion looks cemented her title as 'the diva'
Athletics
Ranveer Singh was appointed as the brand ambassador of the National Basketball Association (NBA) in India. In 2022, Singh played the NBA All-Star Game alongside celebrities like Machine Gun Kelly, Matt James, Elhadji Tacko Fall, Jimmie Allen, etc., in Cleveland. He is also the brand ambassador for Premier League in India.
Eccentric advertisements
Just like Singh's roles in his movies are always varied, his advertisements have a range too. Times and again Singh features in advertisements that are quirky and unique.
TV Shows
Ranveer Singh hosted the TV show The Big Picture on Colors TV. While this did not get much fame, his stint on Ranveer Singh vs Wild with Bear Grylls was definitely a hit!
PDA!
Singh is definitely lucky to have the legend Deepika Padukone as his wife, but his public displays of affection are worth melting for and achievements in their own right. Be it crashing interviews to kiss her and wish her a good day or thanking her every time for being in his life, he is setting a PDA bar for men.
For more such content, follow us @socialketchup.