Sometimes it's the grandparents in K-dramas who carry the show with their wisdom and kindness and make us teary eyed and wish we knew them IRL!
Grandparents have often played a very important role in K-dramas whether it comes to raising the lead character all by themselves or adding more emotion to the story. Most of them are this selfless beacon of kindness that actually make us connect to the story better. The way they care for their grandkids and protect them from harm, make them delicious food while also having fun and heartwarming conversations, often makes you miss your own. They're so sweet and fragile looking that throughout the show you just pray that nothing goes wrong with them. In the K-drama world, there are certain actors who are known to play the role of a grandparent often and it's because of how well they portray the role every time that it makes them stand out and makes the K-drama so memorable for us. No matter what the culture, grandparents from around the world are the same. Grandparents in K-dramas too ask the characters to learn from their mistakes and help them navigate when life gets tough. 
Check out some of our favorite halmoni and harabeojis from the K-drama world!
Choi Won Deok - Start Up
Kim Hae Sook plays the warm hearted Choi Won Deok in this Netflix drama. She is Seo Dal Mi's grandmother who raised her all by herself after her parents split up. Her main goal in life is to see her granddaughter happy. But along the way, she also forms an endearing relationship with Ji-Pyeong who is an orphan himself who falls in love with Seo Dal Mi. She goes above and beyond to take care of him so he doesn't ever feel the absence of family. Eventually, even when she starts turning blind and you feel gut wrenched for her, her optimistic spirit for life and the love for her grandchildren is one thing that's constant till the very end.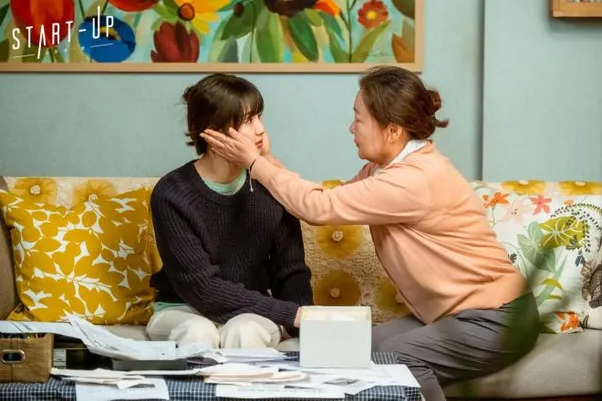 Kang Da-Goo - Business Proposal
He is the chairman of Go Foods which is being further run by his grandson Kang Tae-Moo. He wants his grandson to get married as soon as possible and for that he wants him to go on blind dates. He wants him to have a family of his own and be happy so before he leaves this world, he knows his grandson will never be alone. But his arc from being this strict grandfather to someone who enjoys K-dramas and joking around himself, we all fell in love with him.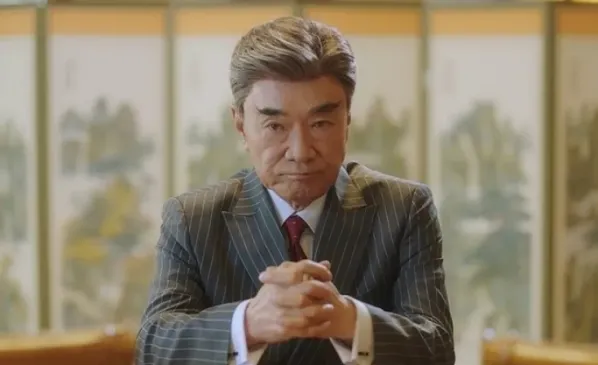 Cha Soon-Hee - King The Land
Cha Soon-Hee adopted Cheon Sa-Rang when she was a toddler and raised her like her own. Even though she is really old, she runs a restaurant all by herself so that her granddaughter can have the wedding of her dreams. Even though that kind of money is not really required given that Cheon Sa-Rang can take care of herself, she will still be a kid for her. She wants her to marry a man who will make her happy and give her all those things that she couldn't. We fell in love with her character because of the way she accepted people for who they are and how her love language is just making delicious food for everyone.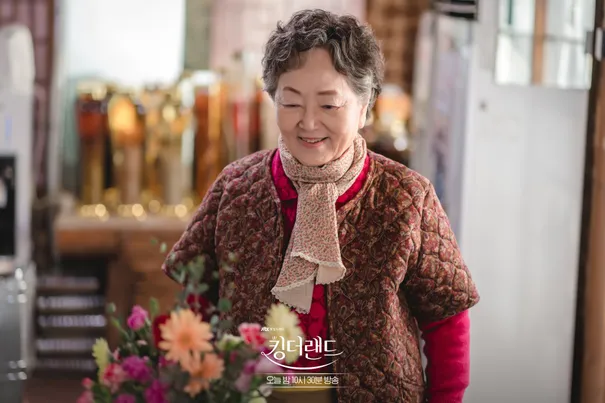 Hyun Choon-Hee - Our Blues
Hyun Choon-Hee is suddenly put in a situation where she has to take care of her granddaughter Son Eun-Ki when her daughter-in-law drops her off and tells her she will be back in a few days. Son Eun-Ki, who is merely a five year old, is used to a certain lifestyle back in Seoul. Coming to a village is shocking enough for her, and on top of that, her grandmother and her don't see eye to eye about anything at all be it food, bedtime stories or how to go about their daily life. But the two of them find a middle ground and start forming a relationship where they can trust each other and that's beautiful to see as an audience.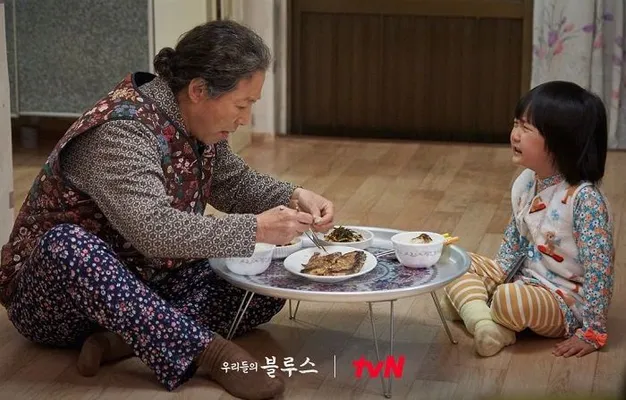 Kim Gam-Ri - Hometown Cha Cha Cha
Chief Hong learnt a lot from his grandmother! First and foremost - life is too short, listen to your heart, take risks, and stop dwelling on negative things. She tells him that no matter what happened to them in the past, everyone deserves to be happy and that our lives are not just solely based on what our profession is. She was one of the biggest reasons why he even opened up to Yoon Hye-Jin. In the end, when she dies, it will always remain one of the saddest arcs in K-drama history because she really was too good to be true.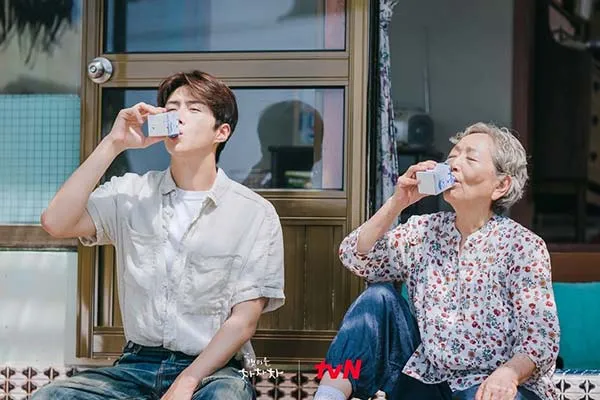 Kang Ja-Kyung - Our Beloved Summer
She knows why her granddaughter pushes people away and has this 'I want help from no one.' It's because she not only grew up alone, she also had to clear her father's debt at a very young age. But seeing her Guk Yeon-Soo finally fall in love with someone who genuinely loves her back was what she always wanted to see. Seeing her happy, liberated Kang Ja-Kyung too in a way.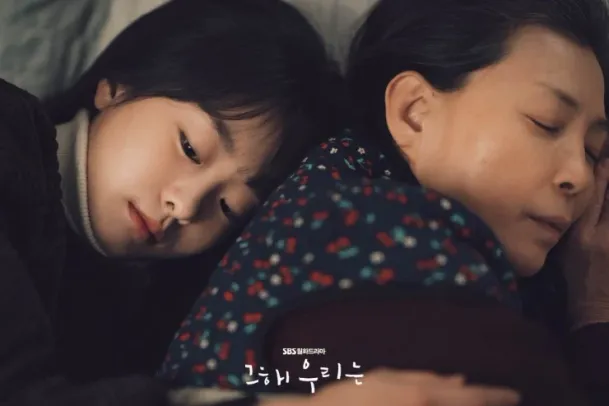 Jung Geum-Ja - Good Bad Mother
While her daughter was away from her children, busy making a living for them, Jung Geum-Ja took care of her twins and gave them the motherly love that they were missing out on. It was not at all easy handling the two mischievous kids together but she disciplined them when she had to and comforted them when needed.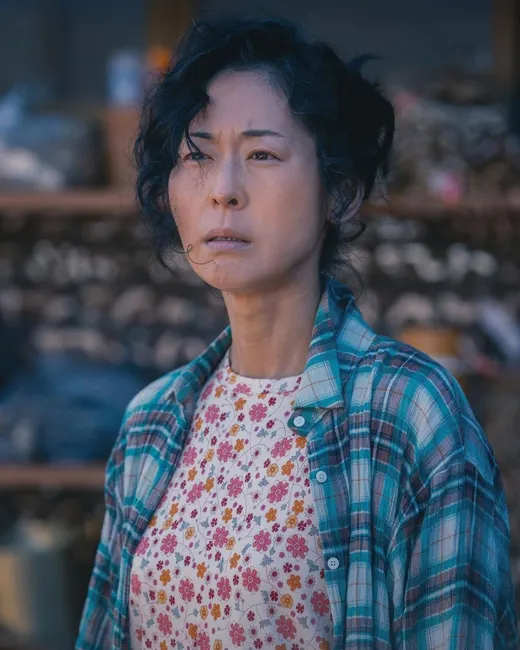 Who are your favorite grandparents in K-dramas? Let us know in the comments below!
Have you heard the album yet? Tell us what you thought in the comments below!For more entertainment content follow us @socialketchupbinge