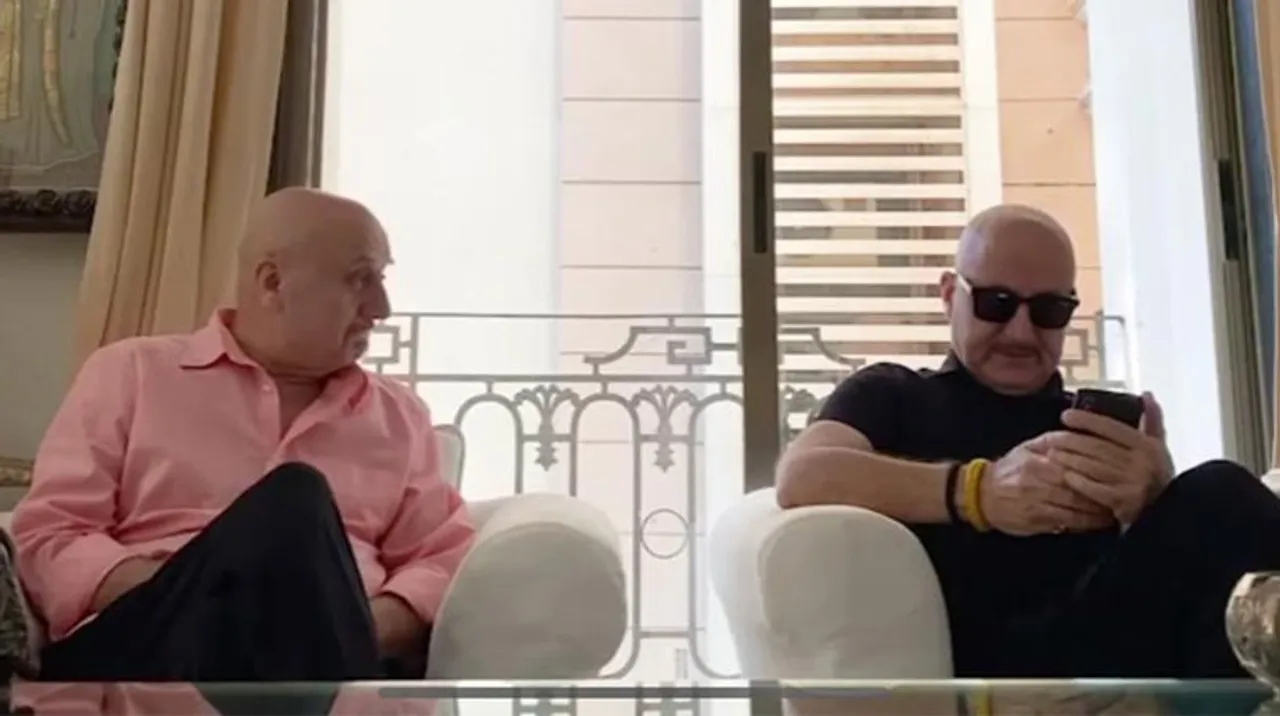 Watch Anupam Kher's short skit series, When Bittu Meets Anupam, that is heart-warming, morale bosting and everything in between.
Since the Coronavirus lockdown began, all the recordings and shootings are put on hold for the film stars. However, this has not stopped the actors to produce creative contents for their fans and followers. Veteran actor Anupam Kher has kept us engaged since the beginning with his advisable talks and videos of "conversation with myself" where he delivers information and lessons on different topics. Recently the actor has started a short series called When Bittu Meets Anupam where he plays dual roles as Bittu and Anupam. In the short skit both the characters have a chat with each other on various moral, philosophical as well as feel good topics. One of the topics also included a tribute to the incredible actors , the Late Irrfan Khan and Late Rishi Kapoor. Mr. Kher also said that he shoots these videos by himself and rehearses for five-six hours before executing it. His messages in the video will change your perspective towards life and leave you pondering over the same.
As reported by Hindustan times, he said "The lockdown! I didn't want it to define me, so I said let me do something creative which will take me time, challenge me as an actor and a person. Philosophy of life needed to be said in a different manner. Then I got an idea, that there is always somebody in you, an alter go. As we grow, we try to suppress that person who helped us become who we are today. I have always kept that small-town boy alive in me, he's kept a check."
Take a look at this amazing series:
Worth it. Wasn't it?