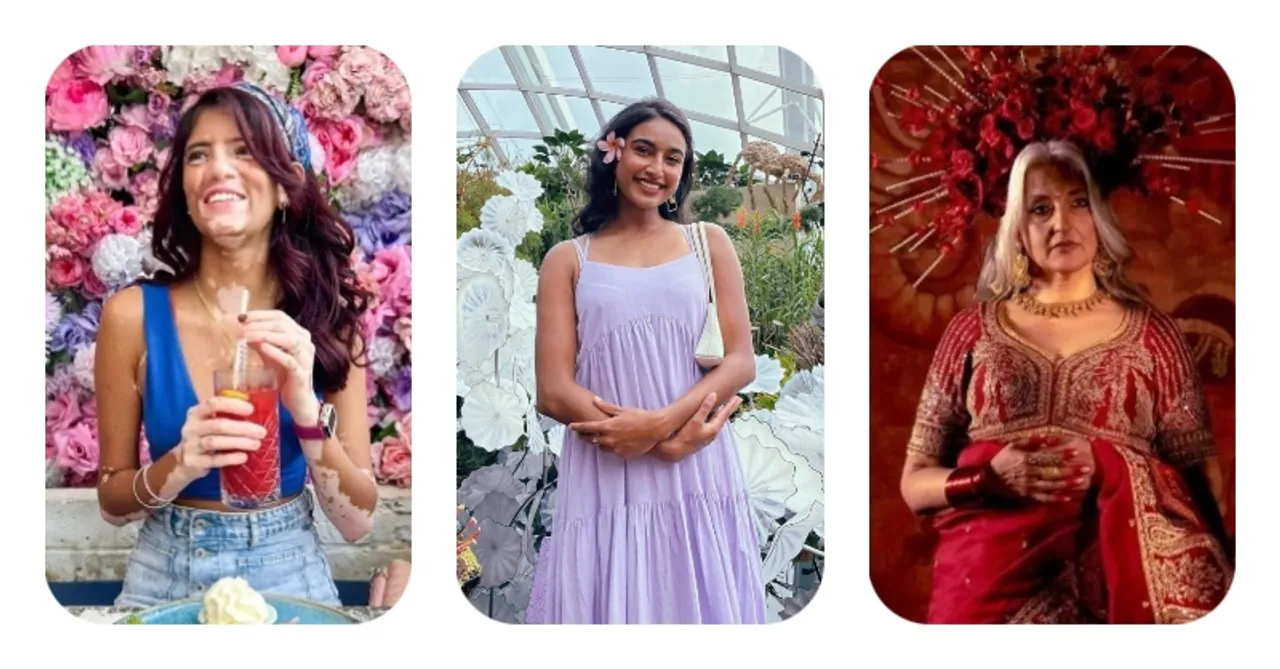 There's nothing more powerful than watching women speak up and own it with pride. There are many such creators on social media who are not afraid to share their opinions, and we love them all!
"Shahr ka tabdeel hona, shaad rehna aur udaas, Raunaqen jitni yahan hai aurton ke dam se hain"
- Muneer Niyazi
What's better than content creators who support and talk about some societal issues. It is a treat to see female creators talk about them without remorse. As a gender that has always been scrutinised and burdened with expectations that often seem impossible to attain, watching these women on social media be open and vocal about things they want to change is the ultimate power move every woman needed. It is these influencers who have truly influenced young girls to look at things in a new light and grow up to be the strong and independent women that they want to be.
Despite how easy they make it look, being vocal about what they feel is not that easy. They have at times chosen to be vulnerable, talk about incidents they felt uncomfortable in, called out people for sharing their unsolicited advice. One thing they always made sure of was to let others know that they are not alone. From major issues like miscarriages to everyday issues like skin breakouts or wearing an outfit that society deemed fit or unfit for a certain body type, social media becomes a better place, especially because of these women and we can never have enough of their thoughts.
Also Read: Aanam C shows how strong she is by being vulnerable with her online family
Check them out!
Seema Anand
A boomer with GenZ energy, Seema Anand is someone who is a prime example of what progression looks like. She is helping normalize conversations around sex, sexuality, and pleasure.
Saloni Chopra
A woman who is using her platform to call out and voice every wrongdoing, harassment, sexualizing women, stereotyping them, and being policed by men through her own experiences and others.
Dolly Singh
While she can stir a laugh, she is also using her platform to point out things women are tired of hearing through sarcasm and humor. At times she also surprises her audience with her thoughtful content.
Dr Cuterus
Dr Cuterus makes sure to spread awareness and address every taboo surrounding all things sexual health and helps us move past the awkwardness and embarrassment while talking about the same.
Sonya Danita Charles
A model who stands as an epitome of breaking every stereotype when it comes to the modeling industry and showing women to own, accept and be proud of every bit that makes them who they are
Kusha Kapila
She often uses humour to give us advice, shares her own struggles and never shies from taking digs on everyone trying to police women to behave and act a certain way.
Prapti Elizabeth
Someone who is not afraid to speak the bitter truth and discuss issues that may cause inconvenience to society's ideas that have been normalised over the years, she is someone who is using her platform the right way
Dr Trinetra
From sharing her own journey, talking about struggles and highlighting everything that society tends to ignore about the trans community, Trinetra is giving women another reason to be proud of their fellow sister.
Ella D' Verma
By documenting her own journey and talking about the psychosocial aspects of the trans community, Ella is living her dreams and inspiring many.
Srishti
Her sarcasm is always on point and she never fails to make you laugh while shedding light on things that women go through everyday
Aanam C
While she is known for her beauty and fashion tips, the creator also opened up about a devasting part of her life to help her fellow sisters feel heard and not alone
Divija Bhasin
She is someone who talks about how normal and important it is for parents to check up on their kids' mental health and reach out to a therapist if need be. All of her content is relatable and super fun.
Priyanka Paul
An illustrator, poet, writer, storyteller and creator on her blog, she is someone who is known to be vocal about everything that needs to be addressed. She often finds herself dealing with bullies online and responding to them without batting an eye.
Sakshi Sindwani
The fashion influencer has been an advocate of body positivity for quite some time and has managed to change, inspire and encourage women of all body types to dress as they please, love themselves unconditionally and be unapologetically versions of themselves.
Mounica Tata
The illustrator has always been able to use her canvas as a way to talk about multiple issues that women face in the most beautiful way possible, making sure everyone understands them and acts accordingly
Natasha Thasan
The Toronto-based blogger has embraced this part of her culture and is doing her bit in sharing the same with the world. From holding her own workshops, teaching people interested in how it's done, sharing its history, and defining how we carry it today, Natasha's page is informative and fun!
Saloni Gaur
A creator who has multiple stories to share, she never fails to speak up about the ironic thoughts and discussions that happen online and create awareness of the same
Falguni Vasavada
She is using every possible platform and trying her best at changing narratives by opening new conversations and questioning traditions, practices and ideas that demean women in any way
Simran Balar Jain
Opening chats that are out of people's comfort zone and accentuated her capability to create content across verticals that are related to women and their needs
Sobia Amen
A plus-size model and influencer, her content is an inspiration to many young girls who find it hard to love their bodies as society makes them feel guilty for not fitting into the box.
Rytasha Rathore
An actress, she makes sure to talk openly about her feelings, weight loss journey and more. Her posts are a dose of positivity and happy enzymes that always puts a smile on faces.
Rida Tharana
A creator who always preaches self-love, she makes sure to constantly be the reminder that everyone feeling low, lonely, anxious, angry or any human emotion to love themselves a bit more and to take a break so they can enjoy the smaller things in life.
Tanvi Geetha Ravishankar
Apart from breaking stereotypes and bringing change, she is someone who just wants to live life while questioning people who suggest that anyone with her body type should be following a certain set of rules. We love a person who is not afraid to just be!
Who are you always inspired by on social media? Let us know in the comments below.
For more creator-related content follow us at @socialketchup