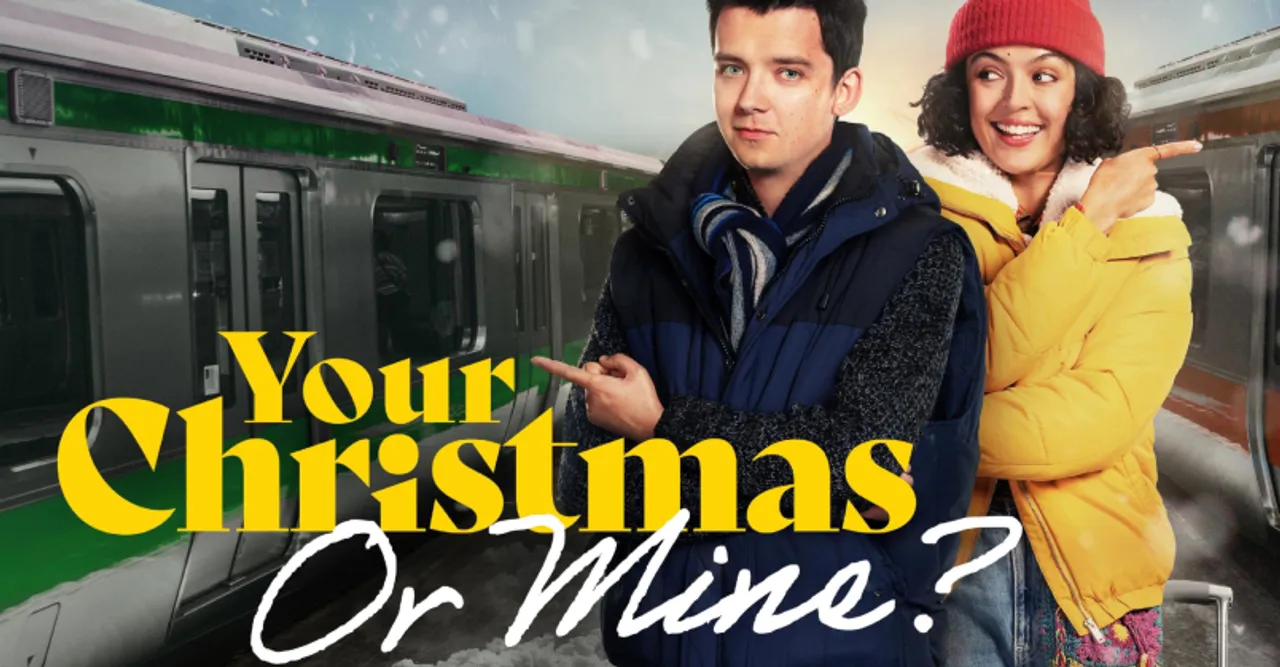 Written and created by Tom Parry, Your Christmas or Mine may be your regular holiday movie, but it's packed with the tastiest goodies, which makes it a wholesome watch!
For those of us who are suckers for Christmas movies, Your Christmas or Mine is a damn treat! It has all the makings of a cute holiday film you can watch over and over - the holiday spirit, hope, a gorgeous soundtrack, a well-rounded story, misunderstandings, a white Christmas, and a 'not your typical Hallmark movie' couple at its heart!
Cast - Asa Butterfield plays James or Hubert James, a rather rich boy whose father is the Earl of Glumfertster! And Cora Kirk plays Hayley, who comes from a rather boisterous family!
Storyline - The story starts with two young lovers at a train station in London taking a trip to their respective homes for Christmas. An impulsive decision to surprise each other finds them on the other's train so they can spend Christmas together. Little do they know that they've both taken this decision, the consequence being James and Hayley spend Christmas at each other's homes, surrounded by each other's families who they've never met before.
Also Read: Friday Streaming – Christmas in Love forces the holiday spirit throughout the 1 hour and 24 minutes!
Watch the trailer here!
What I liked - Among your 'everything is merry' Christmas films, this film shines for two reasons. Asa Butterfield and the 'swapped houses for Christmas' plot! The characters had some depth to them, and their problems seemed relatable for once. Hayley keeps her new boyfriend a secret because she doesn't want to disappoint her family and James barely talks about his mother, who passed away a few years ago. He doesn't mention that his father is the Earl of Glumfertster because he didn't want to scare Hayley off; we've all done things like these when we're not quite sure how to cope, and it's nice to see that represented in a Christmas movie. Unlike most holiday films, problems weren't shoved under the carpet in this movie just because it's Christmas! Like my family and yours, these characters were also upset, heartbroken, angry, and confused, along with being happy during the holidays, and they certainly allowed themselves and others to feel their feelings. 
What I didn't quite like - Hayley's fiancé and that relationship needed better closure for us as an audience. The same goes for James and his father. That one scene just didn't do justice!
For more reviews, follow us on @socialketchupbinge