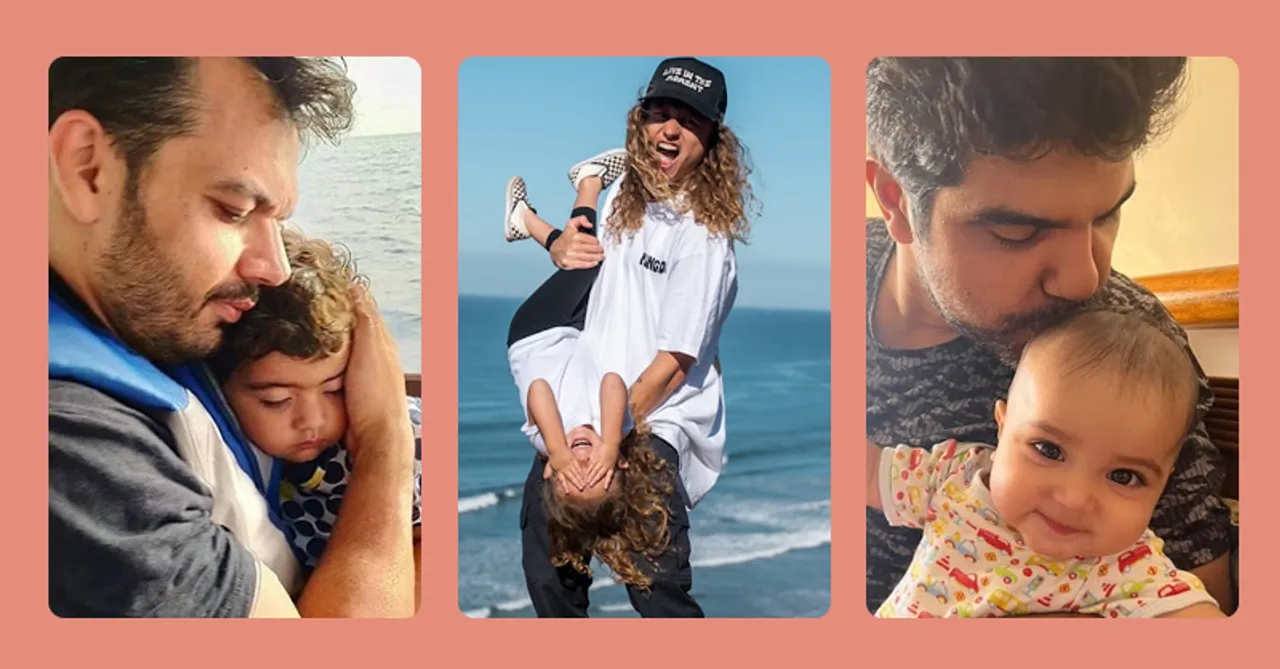 From Flying Beast's adorable relationship with his daughter to Puneet Rao's videos with his kid, these YouTube and Instagram dads will make you go aww!
Watching cat videos on YouTube and Instagram at 3 am have become our ultimate way to pass time and given how addictive these apps are, us GenZs can't help but get engrossed online. In the middle of aimlessly scrolling, sometimes we come across content that can be helpful too, though. In the digital age, YouTube and Instagram have also become a window into the lives of people from all walks of life. Among various content creators, there are some exceptional dads who use YouTube and Instagram to share their parenting journeys, offer advice, and inspire millions of followers. Whether you're seeking parenting advice or comedic relief, these YouTube and Instagram dads have captivated audiences with their engaging content or if you simply enjoy heartwarming and wholesome content, here is a list of YouTube and Instagram dads that you need to follow.
Also Read: 7 things desi dads do that make complete sense (mostly)
Check them out!
How to Dad
How to Dad is a channel about a dad from New Zealand who posts videos about being a dad in New Zealand in funny ways.
Fathercraft
FatherCraft is a YouTube channel that puts content about the maturity that a father needs to raise kids.
Sankalp Rastogi
Sankalp Rastogi is taking over Reels with his son who casually makes an appearance in his videos. From being a fun dad to a responsible one seems like Sankalp has mastered fatherhood.
Puneet Rao
This used to be a fitness account that's turned into one with adorable cameos of his daugther. Be it a fitness video or a funny rant, Puneet's daughter makes us go aww every time we see her.
Mumbiker Nikhil
Mumbiker Nikhil, who is known for his iconic vlogs, has recently started featuring Sky, his daughter in his vlog and trust us it's too wholesome.
Flying Beast
If you haven't spend at least 3 hours watching this father-daughter duo, we can't be friends. Flying Beast and his daughter make us feel jealous and happy at the same time.
Aditya Vashisht
Aditya makes banter videos of himself, his kid and his wife and it is mixture of funny, witty and tons of cuteness.
Zeth and Saylor
They're the most adorable father-daughter duo on the internet rn! From painting their nails together to talking about boys, Zeth is literally the father figure we all wish we had.
Which of these do you enjoy? Tell us in the comments below!
For more creator-centric content, follow us @socialketchup