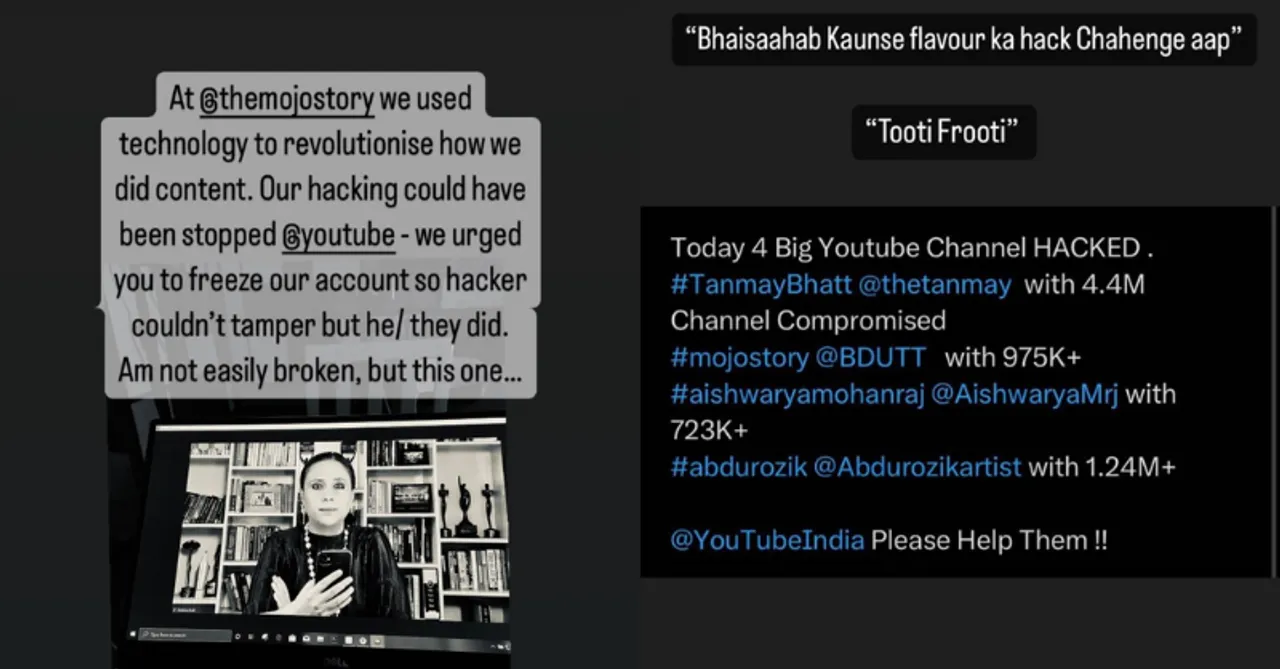 The content of their channels has been entirely deleted and the public joined the creators in showing rage and criticism against the platform.
YouTube accounts of Comedian and YouTuber, Tanmaya Bhatt and Aishwarya Mohanraj was hacked on Monday taking over their entire channels. The hacker deleted all of their video contents and changed the name of the channels to "Tesla Corp". Tanmaya Bhatt shared the news on his Instagram story talking about the same.
Talking to his fellow creators about how YouTube's 2FA security is not secure enough, Tanmay wrote on his story, "To all the artists and creators reaching out, I am figuring out the process and will do a thorough solution breakdown so you don't get hacked as well."
Earlier, Journalist Barkha Dutt tweeted about her channel and email of her channel Mojo Story getting hacked. The channel had over 11000 videos that was uploaded over the span of 4 years, which was all deleted after the hack. Public rage and disappointment is visible towards YouTube and its security policies since the news came out. Many urged the platform to find a way to restore the account and its contents.
For more entertainment, follow us on @socialketchup