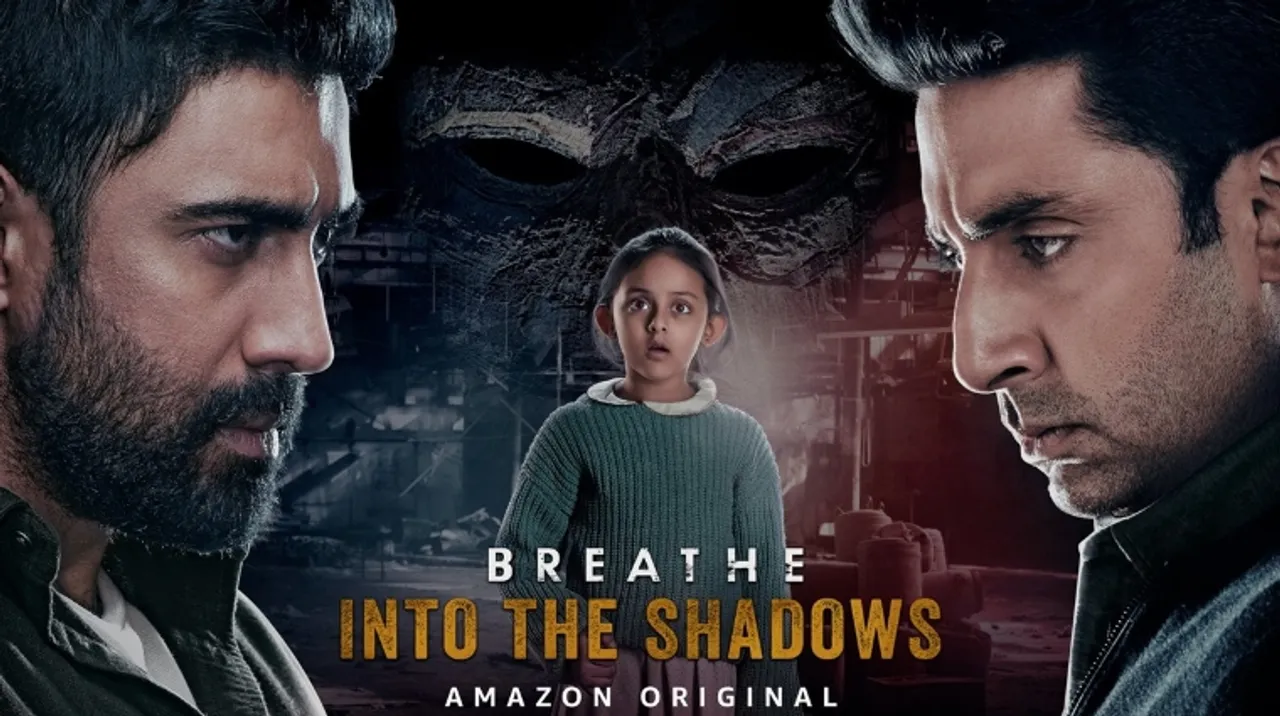 Twitterati share their review of the new season of Amazon Prime Video's Breathe Into The Shadows. The show also marks the digital debut of Abhishek Bachchan and southern star Nithya Menen.
Thrillers are always exciting to watch. While some might go overboard leaving the story behind, others manage to hit all the perfect code. Amazon Prime's recent release, the second season of its thriller Breathe, Breathe Into The Shadows can be counted among both.
The story that talks about Avinash Sabharwal played by Abhishek Bachchan, who is a well-known psychiatrist living in Gurgaon. He also provides expert testimony in cases. His wife Abha played by Nithya Menen and his life turn around when they face the worst nightmare of any parents with the kidnap of their 6-year-old daughter, Siya. The couple is later approached by the kidnapper after nine months who in order to save their child asks them to carry out murders on his behalf.
The story then maybe taking inspiration from the famous David Fincher movie Se7en turns into a series of murders. Finding some thematic connection to the 10 negative emotions that we find in mythology such as, anger, lust, ego, fear, and so on. This new season also sees the comeback of inspector Kabir Sawant played by Amit Sadh. His fierceness and grid to solve the case make the whole show even more interesting. This Amazon Original is directed by Mayank Sharma. With a number of twist and turns, especially after the 5th episode is what makes the show worth watching. Fans watched the show and shared their review on the same.
Take a look at these Breathe Into The Shadows review on Twitter:
Ohhh my God .... watched #BreatheIntoTheShadows it's just amazing.....@juniorbachchan such a amazing character sir.....you done it so well. After a long time watched something really exciting and amazing. Characters of "J" and Avi, totally opposite but ......no words ,salute u. pic.twitter.com/KppirEdlps

— Anushka Singh (@khayali_pulaav_) July 11, 2020
Watching #BreatheIntoTheShadows and this scene tells us Bollywood hasn't used #AbhishekBachchan well at all . Beautifully conveyed the emotions and mindset . Loved this scene . Had to pause and tweet. Looking forward it has kept me hooked so far. pic.twitter.com/CpRzbR1lTy

— Mr Mulliner (@crickass07) July 9, 2020
At the end of episode 5 #BreatheIntoTheShadows pic.twitter.com/E6oCvZIIRK

— ? #LAMPARDOUT (@LachchaParatha) July 10, 2020
#BreatheIntoTheShadows

Highly recommended for Everyone, Amazing Webseries ? pic.twitter.com/1E8LZ29I1V

— ?????? (@Shebas_10dulkar) July 11, 2020
so it's not Breathe Season 2, it's a brand new #BreatheIntoTheShadows Season 1.

nice. now watching. pic.twitter.com/dsAXF3eZUg

— vishwas ⚕️ (@vishwaskverma) July 9, 2020
#BreatheIntoTheShadows this man is fu..... ??? , how's reacting, thinking @TheAmitSadh pic.twitter.com/DsVZXFfxON

— Amine benazzouz (@aminebenazz) July 11, 2020
I laugh, but stuff like #BreatheIntoTheShadows makes me furious.

My review, for @htTweets: https://t.co/FGlM3UR0e0 pic.twitter.com/R08PLFytNF

— Rohan (@RohanNaahar) July 9, 2020
Just finished #BreatheIntoTheShadows and I must say Mr. Avinash Sabarwal you have nailed it. This is best performance of @juniorbachchan till date. Specially the way he switch in the climax scene or the way he broke in first episode. Mind blowing on #AB. @TheAmitSadh Awesome !

— Vaibhav Bhardwaj (@Vbhardwaj08) July 10, 2020
#BreatheIntoTheShadows OneWord : Dark & Thrilling☺️
Perfect Execution & Beautiful Detailing Nithya Menon, Plabita & Amit Sadh are Too Good & Abhishek Bachchan truly an Underrated Actor His performance got me Awestruck right from the Start.. & Impressive Cinematography & Editing pic.twitter.com/7x0e4sVyC4

— Badal Kadiya (@BadalKadiya) July 11, 2020
Finally binge watched Breathe To be honest, I couldn't sleep after watching some scenes.
Talking about the cast of the series , how can things go wrong when you have Abhishek Bachchan and Amit sadh on the front? They have done awesome job❤️@juniorbachchan #BreatheIntoTheShadows

— Shikha Wardhan (@Shikha_wardhan) July 10, 2020
From the light,
Born are the Shadow.

"And who knows how to play mind games better than a psychiatrist?"??

Must watch. Suspence thriller. Amazing screenplay. Fabulous acting.❤️

Watched the complete series the very first day of streaming.?#BreatheIntoTheShadows #Breathe2 pic.twitter.com/VFrz0zN0CD

— Harsha (@Harshaaa24) July 11, 2020
Week script ...with good actors.... no suspence... no thrill...#BreatheIntoTheShadowsReview pic.twitter.com/Z8x7FZaYgJ

— Anshuman Ankit (@anshumanankit22) July 11, 2020
#Breathe2 is very boring. The plot is weak and predictable. The cast did an amazing job but a story dragged to 12 episodes with poor poor structure is a failure. Again, the acting was good.
P.s don't watch this series !#BreatheIntoTheShadowsReview #BreatheSeason2

— Bhoomish Banewal (@Bhoomishbanewal) July 10, 2020
#BreatheIntoTheShadowsReview : #AmitSadh gives an outstanding performance, @juniorbachchan makes a solid entry into the web series world, everytym @PlabitaB comes on screen, she makes this thriller luvable
An edge of the seat thriller,must watch, hardly 2nd seasons does (1/2)

— chai ka charsi (@sumeet_b) July 11, 2020
@PrimeVideoIN #BreatheIntoTheShadows #BreatheIntoTheShadowsReview
Guyz Indian content improving a lot. Season's Concept & Notions are too good. Story is about kidnappings of two girls & so on many mysteries unfolds after each episode. This script has delivered so many twists.? pic.twitter.com/auxtpyDu2E

— Gotu Manthan Dave (@GotuDave) July 12, 2020
Breathe Into The Shadows is now streaming on Amazon Prime Videos.