On his birthday, we're imaging what dating Vicky Kaushal's characters would look like. Enjoy!
Vicky Kaushal is a talented actor who has leaves us impressed every time he is on the big screen. But his acting is not the only way he has managed to win over our hearts, He has also left thousands with a massive crush on him in real life who would agree to date the personification of the idea of the ideal man – tall, dark and handsome (and talented). So, as we rejoice the fact that he was a born today and in an era where we can admire him and all things that make him, him; we've made a list of situations that come close to what dating Vicky Kaushal's characters during lockdown would be like.
Take a look:
Deepak from Masaan
"Ab toh hum friend hogaye na?" – When you matched a month ago and finally start having real conversations.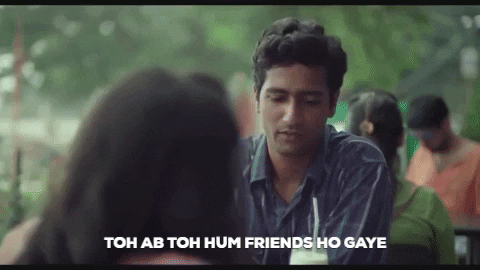 "Saala ye dukh kahe khatam nahi hota hai be?" – When you haven't been able to FaceTime for a week
Sanjay Chaturvedi from Love per square foot
"Duniya ki sabse purani aur common feeling hai, par jab jab hoti hai ekdum nayi si lagti hai" – When both of you realise you're falling for each other.
"Ye jo unsure wala jo hai na ye main khel chuka hoon. Ab mujhe sure wala khelna hai, please." – When he wants to be with you and isn't afraid to say it out loud.
DJ Sandz from Manmarziyaan
"Aaye Aashiqan di jaan lega tu?" – When your sibling keeps interruptingyour virtual date night.
Prithvi from Bhoot: The Haunted Ship
"Ye tumhara hallucination hai." – When you ask him if he's been working out at home but all he does is zhadu and bartan.
Raghav Singh from Raman Raghav 2.0
"Tu Itny Sexy Kyun Hai?"– When you send him a no-make selfie in baggy old clothes!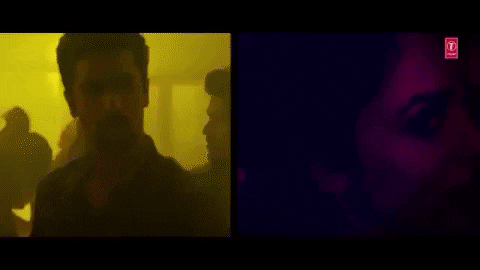 Sorry, if now all you can think of for the next two days is about dating Vicky Kaushal's characters! But would that be such a bad thing after all?
Here's wishing Vicky Kaushal, a happy birthday!