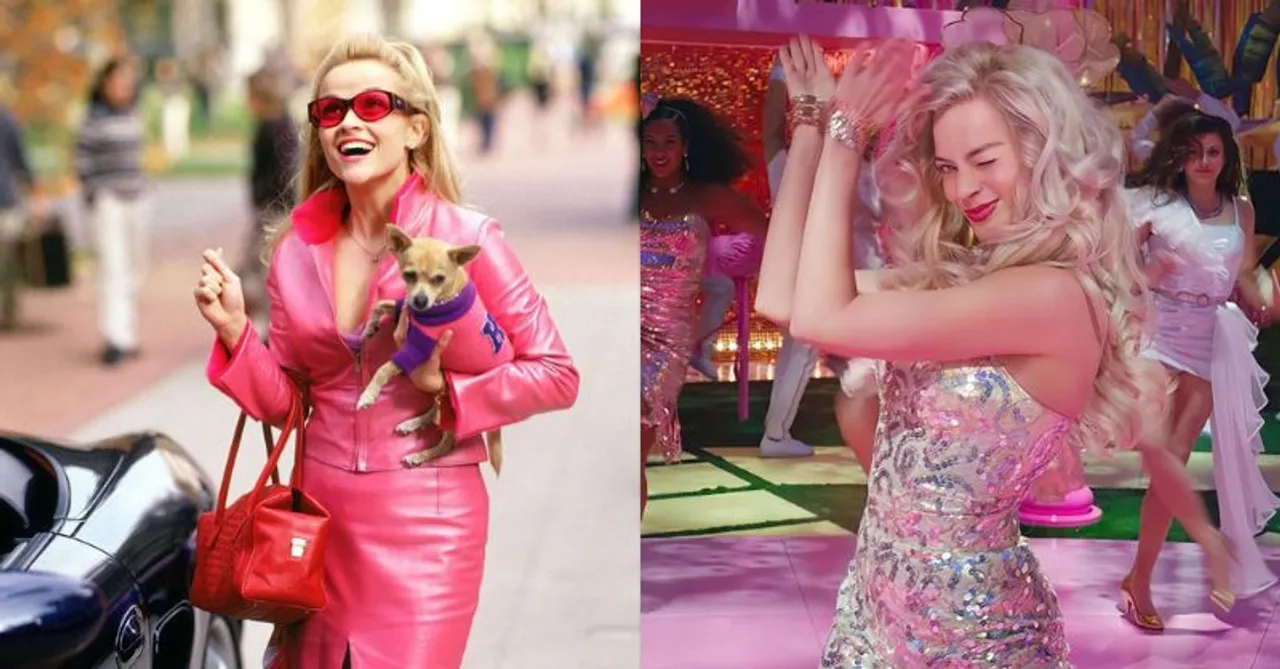 Elle Woods from Legally Blonde 1 and 2 helped women reclaim pink, glitter, and everything fun but stereotypically demeaned. Barbie took the legacy further.
In 2001, Elle Woods confidently declared "What? Like it's hard!" as she proved that being blonde and wearing pink don't mean being unintelligent during her time at Harvard Law College. She continued to make a positive impact in 2003's Legally Blonde 2, where she fought against animal testing in the White House. Fast forward to 2023, and Greta Gerwig's Barbie movie brought back the colour pink in a beautiful and revolutionary way. Audiences of all genders and ages flocked to theatres, dressed in pink to expressed their support for the film and to express themselves.
Also Read: Barbie box office records make history by achieving the highest grossing opening weekend by a female director!
In the past, pink has been associated with femininity, leading men to dislike it due to the "pink is for girls, blue is for boys" mentality. Patriarchy found femininity to be degrading and dehumanising. Eventually, women began distancing themselves from the colour as well. We wanted to avoid being considered stereotypically foolish simply due to our love for pink, dressing up and embracing our femininity. However, when Elle arrived at Harvard Law School with pink attire, a glittery notebook, a furry pen, and a chihuahua also dressed in pink, she reclaimed pink. Not only did she face challenges but she also won. Later, she went to Capitol Hill; she once again wore pink and brought her cute, effeminate chihuahua with her. This time, she proved politicians and bureaucrats wrong and succeeded in passing a bill against testing cosmetics on animals. In doing so, she demonstrated that women and the colour pink both have potential. We should not hate a colour simply because of its association with gender. A colour or a love for flair in dressing does not make you less serious or deserving in life.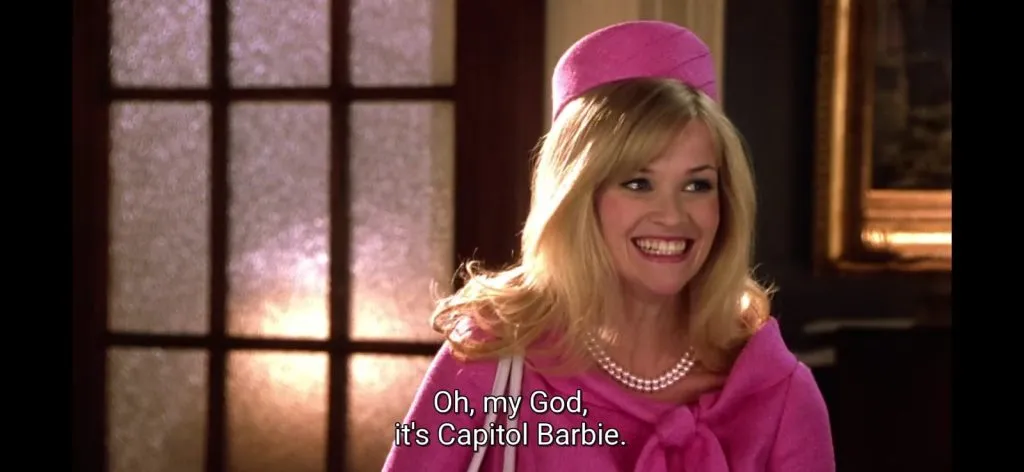 In Greta Gerwig's Barbie, when Barbie is crying, lying face down on the ground, with cellulite, and flat heels, her girl pals tell her that she is beautiful regardless of what she looks like. When Barbie cries about not being an engineer, doctor, or physicist, they tell her that one does not need to be these things in order to deserve respect. This was a slight departure from the comical portrayal of dressed-up women in Legally Blonde, especially Elle's friends Margot and Serena. Legally Blonde 2 featured a black woman named Grace as the antagonist for the majority of the movie, while in Barbie, race was not a factor. Additionally, in Legally Blonde, many events happened by chance. On the other hand, even when chance messed things up, Barbie fixed it with the help of her girl pals.
Although the Barbie movie is not without flaws, it represents a step forward compared to Legally Blonde 1 and 2. Elle Woods taught us that dressing in pink from head to toe does not make you less capable just like being dressed in a masculine manner doesn't make you more deserving. It was the pioneer of bashing pink stereotyping. Barbie went a step further and normalised pink. It's as if these films said that if pink stands out, let's make it stand out for the right reasons.
For more entertainment, follow us on @socialketchupbinge