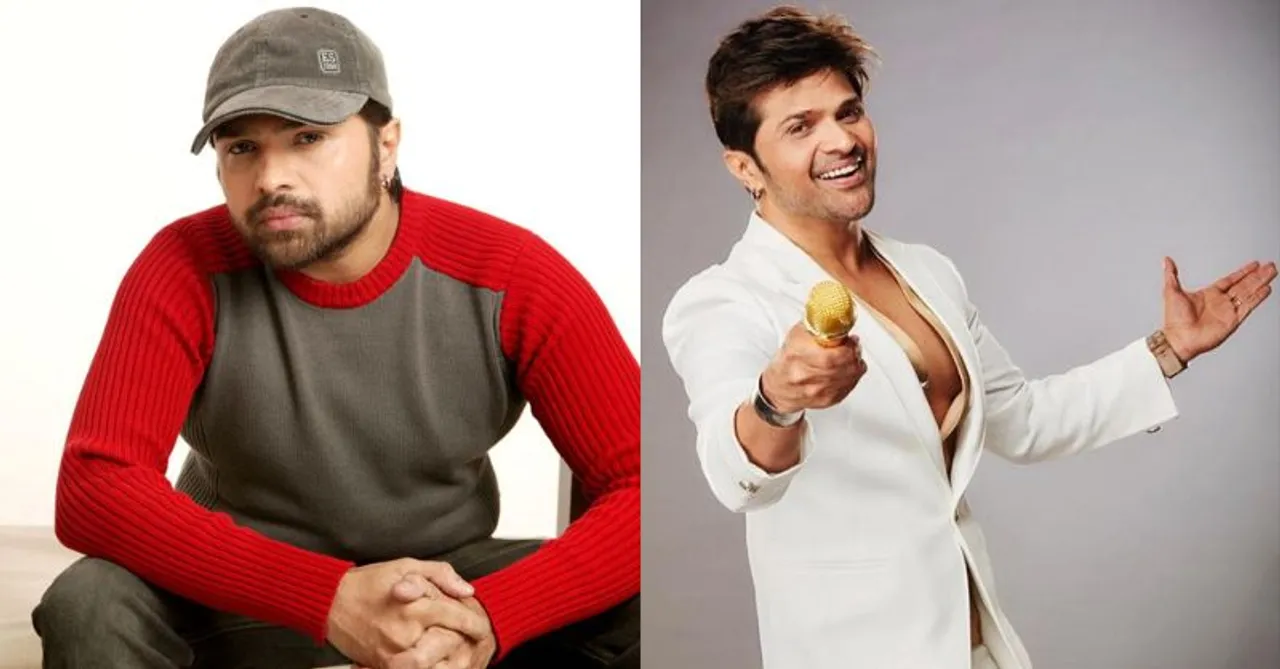 On his 49th birthday, we wish Himesh Reshammiya a happy birthday while listening to some of his soulful songs that are still as captivating.
Himesh Reshammiya is the legendary filmmaker whose songs are a part of every Bollywood playlist. However, take his name and it will directly remind you of "Ta Tanaa Naanaa Tandoori Nights". Of course, nobody can deny the legacy and the reputation of this banger! Not only this, Reshammiya has sung so many songs that make us want to jump up from the couch and dance every time we hear them. Remember "Aashiq Banaya Aapne" and "I love you, oh sayyoni"? While he is popular for his cool (and sometimes cringe) hits, he has also sung soothing songs which don't get the same attention. These songs might not be as popular, but they definitely are worth listening to if you are a Bollywood music fanatic!
On his 49th birthday, as we wish Himesh Reshammiya a birthday as rocking as his songs, here's a look at some of his soulful songs that are still as captivating.
Here you go!
Tera Suroor
Perhaps, I should have started the article with "take his name and it will directly remind you of Tera Suroor". This is the song that shot him to fame and made him a star overnight. If you are in love, listen to this song and it will make you feel relatable. If you are not in love, listen to this song and it will lead you to yearn o' clock. Anyhow, listen to it!
Tera Mera Milna
Not as soothing as Tera Suroor perhaps, but still as romantic, this song will take you back to the good old Himesh Reshammiya days. What sounds more beautiful than "Tere Ishq Mein Mujhe Beqarariyan Mili Hai Nazrano Mein"? The nostalgia will definitely hit you hard!
Dekhoon Tujhe Toh Pyaar Aaye
Admit it, this track is underrated. The Deol family starter "Apne" was a hit and so was its album. This song is cute and especially relatable if you have a crush or have just fallen in love. The video of this song was especially adorable showing Bobby Deol and Katrina Kaif (an odd pair) falling in love.
Viraaniyan
From the superhit film "Namastey London", which in retrospect feels a little ethnocentric, this song will give you the blues. Your crush has a crush on someone else? Broke up with the guy you never were in a relationship with? This is the song for you.
Yahi Hota Pyaar
"Yehi hota pyaar hai kya, mere dil-e-beqarar?" we have all asked this to ourselves at least. Well, there's no answer. However, if you are wondering what to listen to, if you are having mixed feelings or are not sure if you are falling for someone, this song is the answer.
Saari Saari Raat
The film "Khiladi 786" became famous for its catchy number "Balma" while most ignored this beautiful Punjabi song. While the film is cringe, this song is certainly not. It will, in fact, give you butterflies and will make you want to imagine yourself in a romantic Bollywood song.
Aap Se Mausiiquii
"Aap Se Mausiiquii" means "music is from you". Isn't that the most lovely thing to say to someone you love? This song is severely underrated. Sure, they could have sped up the song a bit but it still has a magical charm to it. The lyrics are especially soothing. For instance, look at the phrase, "Main inn aankhon se kuch na dekhunga, mera manzar toh bas aap hain. Bahar bahar ke hai kisse saare, mere andar toh bas aap hain." Doesn't it make you blush?
Which Himesh Reshammiya song is your favourite? Tell us in the comments!
Also Read: 'Love Storiyan in Kesariya' is the lamest trending debate on the internet currently!