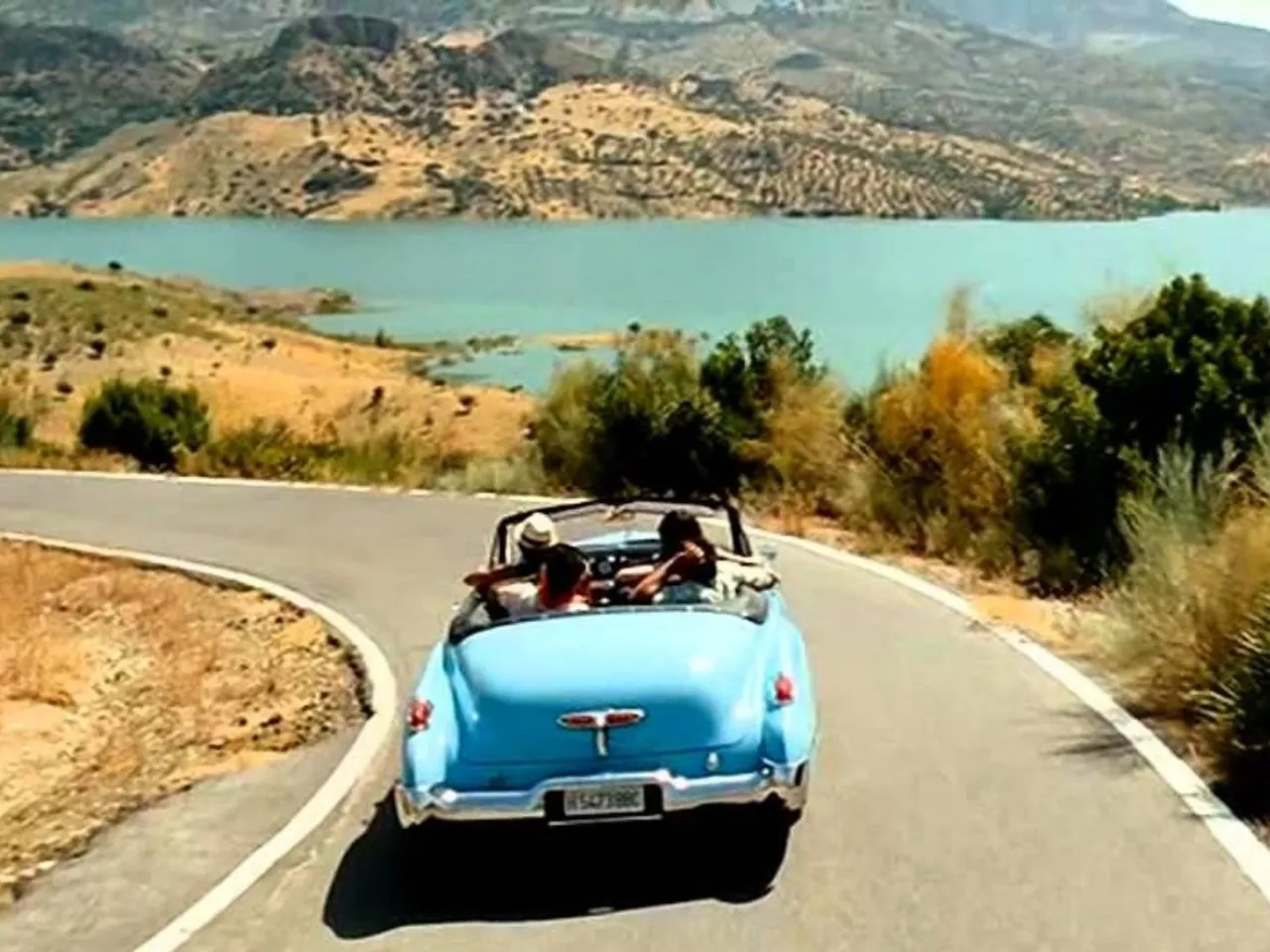 Before your excitement of a road trip dials down on the thought of packing, check out Devishi Madaan's road trip essentials so you don't pack more than you need.
The thrill and excitement of getting the opportunity to go on a trip often let us forget the prep that should go to make it happen. We are too engrossed to live our Dil Chahta Hai or ZNMD moment while on a road that we tend to leave the important stuff like 'packing' behind. Sure, we have friends who are Arjun and carefully carry and arrange things that they'll need, but we also have a Kabir who just packs every random thing without cross-checking if they actually need it. Embarking on a road trip is not only an exciting adventure but also an opportunity to showcase your unique style. You have to remember that it will not only be about taking pictures at picturesque places but also about spending hours on a stretch inside your car. It is essential to pack wisely, ensuring you have all the necessary items and road trip essentials while staying comfortably fashionable.
Also Read: Travel gadgets every Indian must carry when travelling abroad
Sharing the must-have essentials for your road trip wardrobe, ensuring you are always dressed to impress:
Layering Items:
Weather can change unexpectedly during a road trip, so packing layers is crucial. Include lightweight cardigans, jackets, and scarves that can be easily added or removed whenever needed. This way, you'll be prepared for any temperature variations and still look fashionable.
Versatile Clothing:
When selecting clothes for your road trip, opt for versatile pieces that can be mixed and matched effortlessly. Consider packing basics such as neutral-coloured t-shirts, jeans, and leggings. These timeless classics can be dressed up with statement accessories or paired with casual items for a relaxed look.
Comfortable Footwear:
Since you'll be spending a significant amount of time on your feet, comfortable footwear is a priority. Choose stylish sneakers, loafers, or ankle boots that complement different outfits while giving your feet the support they need.
Accessories:
Accessories can elevate your road trip outfits and make a statement. Pack a selection of hats, sunglasses, and scarves to protect yourself from the sun while adding a touch of style. Don't forget to bring some statement jewellery pieces to effortlessly transform simple looks into chic ensembles.
Practical Bags:
Choose a practical yet fashionable bag to carry your essentials during the trip. A crossbody or backpack allows for easy access to your belongings while keeping your hands free for exploration. Look for durable materials and consider waterproof options for unexpected weather conditions.
By carefully selecting versatile clothing, layering items, comfortable footwear, accessories, and practical bags, you can ensure a fashionable and functional wardrobe throughout your road trip. Remember, being fashion-forward doesn't require an extensive suitcase, but rather a well-thought-out selection of critical items to keep you stylishly comfortable. So buckle up, hit the road, and enjoy your fashionable road trip adventure!
Are you a pre-prepared or a last-minute packer? Let us know if these tips helped you in the comments below.
For more creator-related content follow us at @socialketchup