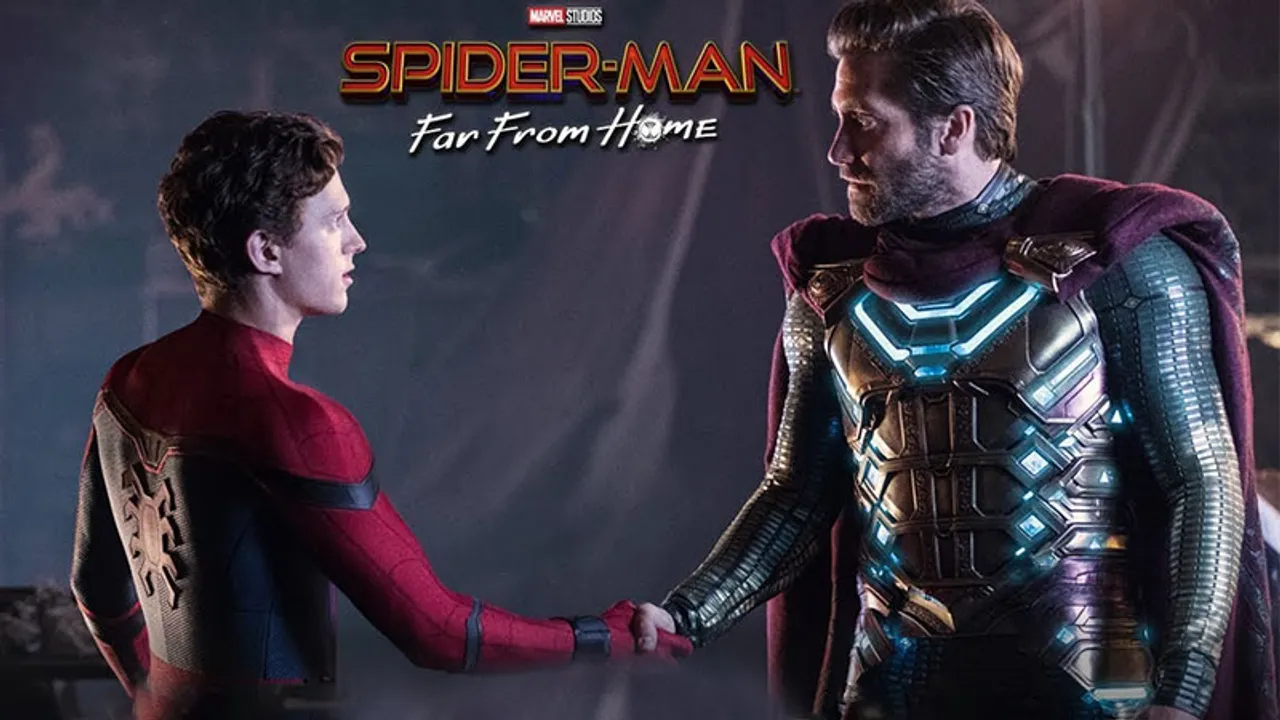 After Avengers: Endgame broke a lot of MCU fans' hearts because of the fate that met the beloved Iron Man, and Black Widow, the next instalment was eagerly awaited. Spider Man Far From Home had a lot of expectations on its shoulders, considering it is supposedly the beginning of the new era of MCU. And the reactions up till now suggest that it has lived up to those expectations.
Starring Tom Holland, Jake Gyllenhaal and Zendaya, one of the many things that Spider Man Far From Home treats us with is the 'oh so hot!' cast. While the character of Tony Stark plays a significant role as the guiding light for Peter Parker without being present in the movie, Nick Fury has also left the audience in utter shock. Why, you ask? Well, without giving you any spoilers, it's because of the twist in the post credits scene! Jake's Mysterio also comes with its own dark shades.
Without further ado, here's what the public had to say about the new spidey movie!
I'm really touched by this movie
MCU movies are the best I had ever seen?
I love u 3000#MARVEL #SpiderManFarFromeHome #tomholland #Zendaya #MCU pic.twitter.com/Sb9ErONc94

— Shion? (@Shion78349378) July 5, 2019
I watched #SpiderManFarFromeHome last night, and to everyone who thought the MCU is dead because the Infinity Saga is over than that Marvel can't bring you back to theaters to watch their upcoming movies, boy you're dead wrong?

— Mohamed Shamekh (@shamekhjr) July 5, 2019
I ain't spoiling a damn thing, but that movie was awesome and funny x3#SpiderMan #SpiderManFarFromeHome pic.twitter.com/xz1G69xgmU

— Alope Ruby Aspendale (@TheRubinator96) July 5, 2019
My thoughts on the FFH ending.

⚠️(SPOILER ALERT)⚠️

1. SO GLAD J.K. Simmons is back as J. Jonah Jameson. NOBODY can replace that guy. Love him!

2. Um...let's just say "I didn't see that coming". It was WAY different from the comics.
But go #SpideyChelle!#SpiderManFarFromeHome pic.twitter.com/Se22MsyC7K

— NinjaBoy⚔️ Loved Endgame 3000 ?️4️⃣ (@NinjaRivs) July 5, 2019
Far From Home is the best Marvel movie ever. I need to see it again as soon as possible pic.twitter.com/mB8bZUK56G

— MG (@mg_spidey) July 4, 2019
i still need to see it a second time but it was absolutely amazing, i think it might be my new favourite marvel film !!

— cerys saw ffh ⎊ (@spideypng) July 4, 2019
Finally got to see @SpiderManMovie last night. ?
Quite possibly the best @SpiderMan to date. @TomHolland1996 was born to play Peter Parker and @JakeG_Online was superb as Mysterio!??

So, here is my drawing of Tom Holland?#SpiderManFarFromeHome #SpiderManFromHome #artshare pic.twitter.com/a9BaUqltTU

— Llewellyn Illustrations (@delbertio) July 5, 2019
This is an actual picture of my face during the entire 2nd and 3rd act of #SpiderManFarFromeHome pic.twitter.com/oNTsTwyQ3k

— SuperGuttaSpider ?? (@SuperSpider2001) July 4, 2019
Me realizing how long I have to wait for another Spider-Man movie after those cliffhangers: #SpiderManFarFromeHome pic.twitter.com/jIwPf6WLE1

— Ashley Aguilar (@AshleyA_94) July 2, 2019
Marvel somehow followed Endgame with another 11/10 grand slam. #SpiderManFarFromeHome is fantastic

— Davis Ender (@DavisEnder) July 2, 2019
In conclusion, the new addition in the spider-verse has a good blend of romance, friendship and super-hero madness! Guess your Saturday night plans just got sorted, right?