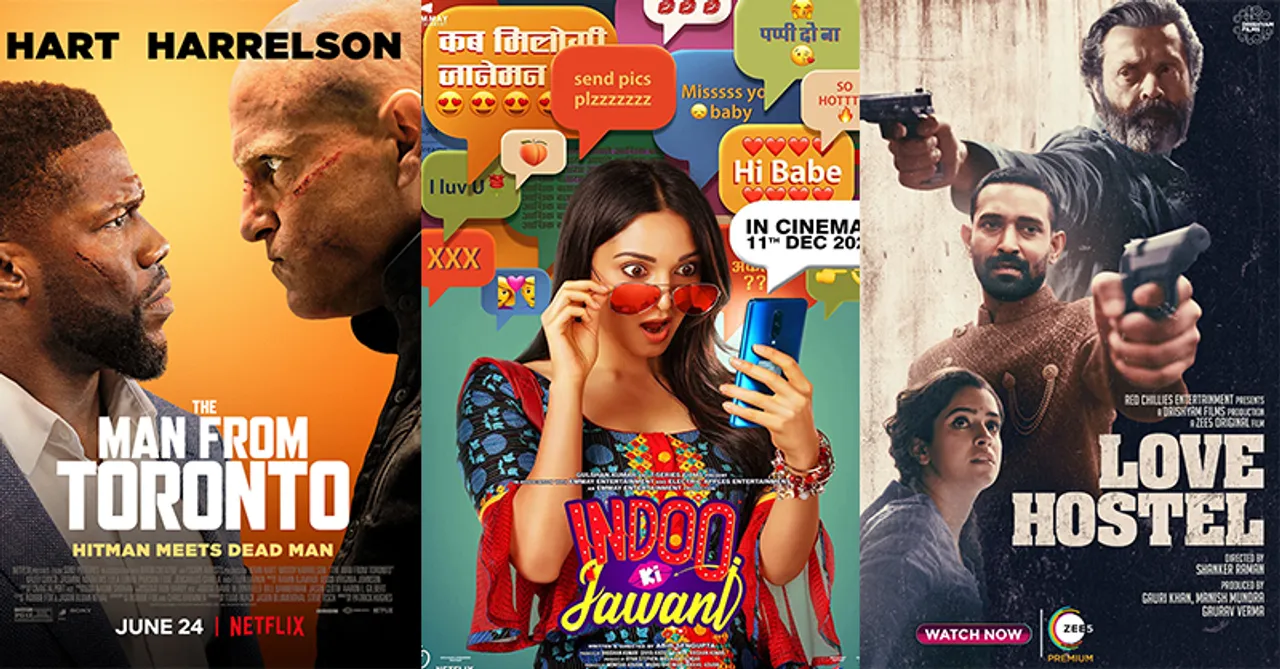 July has been such a bliss with work-from-home days and underrated movies to keep us company!
While everyone on social media is hooked to what's trending whether it's Koffee with Karan's newest season, new releases in cinemas and on OTT, or Reels that they've got to try out, it feels like a luxury to take a break from that and indulge in something slow paced without the pressure of spoilers like underrated movies.
Want some reccos for the weekend? Check these out!
Indoo Ki Jawani - Netflix
It's almost as if we're afraid of women owning their sexuality! Why else is it so hard to make a coming-to-age film solely about a woman choosing when and to who she wants to lose her virginity? Seriously, women seeking pleasure can totally be the next theme for a comedy show because that's the only lens with which it's been portrayed in mainstream cinema like in Indoo Ki Jawani! Everything feels out of proportion in this film - the accent, a never-ending monologue at the end on world peace, and sexual innuendos.
Love above everything else sounds so simple, no? Living in a metropolitan city, we don't quite realize the privilege we carry when we have basic everyday arguments with mom and dad about wanting to date someone who doesn't belong to the same caste as us. Because not once during any of those arguments do we have to worry about violent opposition from family and society. Directed by Shanker Raman, Love Hostel is a thought-provoking film that talks about bigotry and its after-effects in Haryana mixed with dirty politics in the name of upholding tradition.
My Fake Boyfriend - Prime Video
Getting back with a toxic ex over and over because you can't help yourself – this not only sounds familiar but hits below the belt, tbh. But unlike our protagonist, Andrew, in My Fake Boyfriend, I actually went to therapy thanks to the massive push my friends gave me. And boy, did it change my life forever! Usually, I'm all for 'keep your brain aside and watch' kinda content, but in an age of self-care finally being front and center of literally every single piece of communication by brands and people alike, this just doesn't feel hilarious. In fact, if any of us were Rafi, this would be horrifying, and we'd take a while to recover from it!
The Man From Toronto - Netflix
A wafer-thin storyline layered with shoddy dialogues in The Man From Toronto leaves you feeling a tad disappointed given how epic this action-comedy could've been if it wasn't so half-baked. There's no doubt that this movie is funny though! Leads like Kevin Hart and Woody Harrelson playing off each other in an action-comedy followed by a comedy of errors? Come on, I'm not made of stone! But the rest of the film is a snoozefest for more reasons than one!
Which of these have you watched already? Tell us in the comments below.
Also Read: The Black Panther: Wakanda Forever trailer looks like an emotional tribute to a King