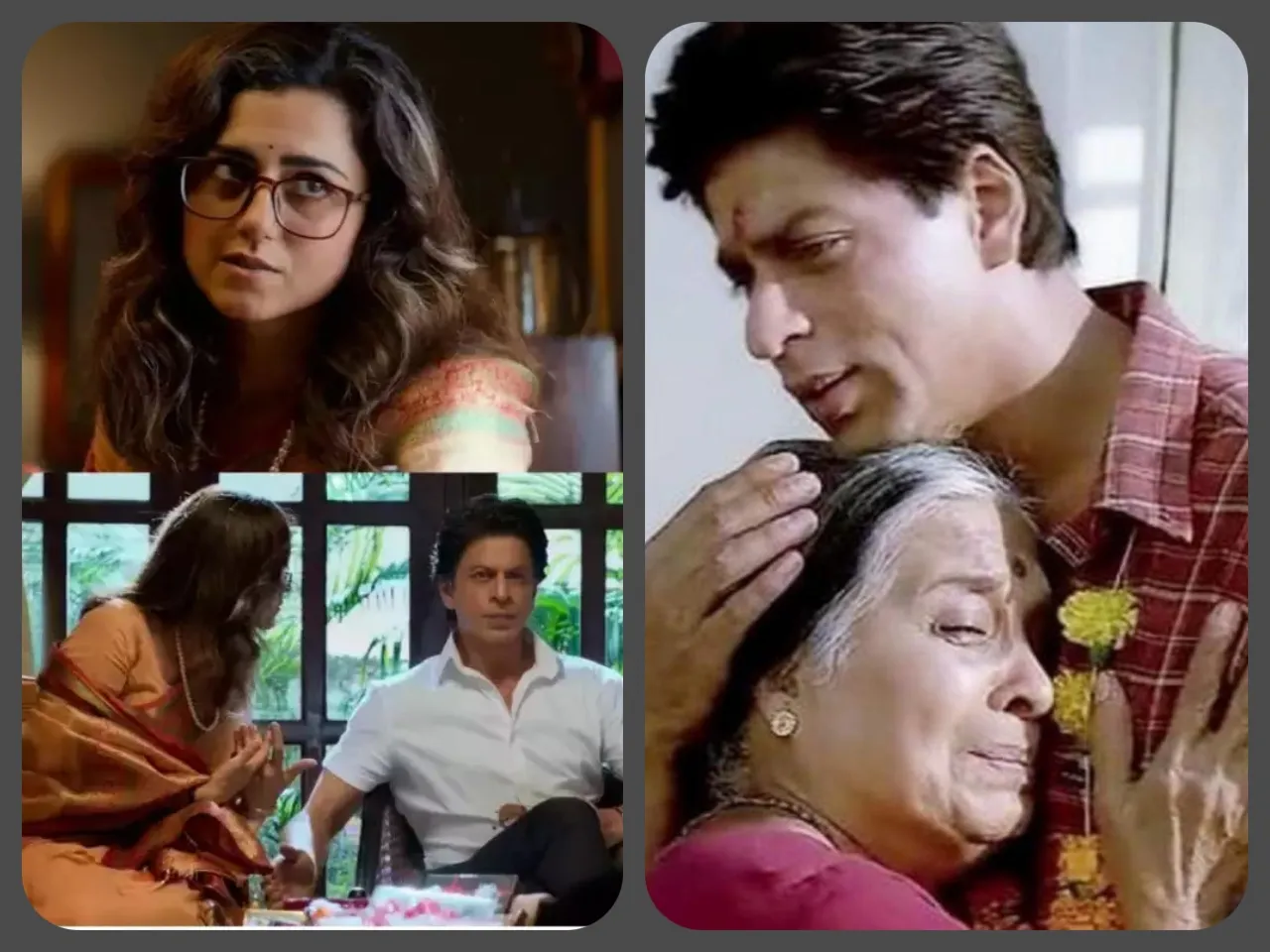 Jawan for sure is a mass-entertainer that we just can't stop talking about. But we also couldn't ignore the movie/show similarities we found in the movie.
Atlee's latest Jawaan has become a Bollywood blockbuster that people can't stop raving about. The sheer joy of watching people marching to theatres to catch their favorite hero onscreen is everything we need as a human race. And like the true 'last of the stars' sense, Shah Ruk Khan was able to kick it out of the field with Jawan. The movie is every bit masala as it can get with its extravagant action, inhuman hero who can beat up goons left-right-center, with song sequences that basically have the whole town dancing. Atlee is known for his over-the-top mass entertainers, where he manages to make his audience feel all kinds of emotions. He was able to ignite the same emotions in the audience with Jawan and make the most of SRK's charm.
Bollywood lovers have had all praises for it ever since it came out, but while watching the movie, the one thing we couldn't ignore or speak about was the number of movies/show similarities we found in the movie. It felt like an amalgamation of a bunch of movies or parts of them curated into one. People who have been following South Indian movies may agree with the blunt resemblance to making Jawan just another movie for them. While we noticed it, too, we also noticed certain elements from other shows that we have made a list of. Be warned for spoilers if you still haven't watched the movie yet.
Also Read: Loved the songs and background music for Jawan? Check out some of Anirudh Ravichander's other works!
It makes sense when you recall the resemblance these scenes had -
Batman: In between the movie, we were introduced to a character that looks exactly like Batman's supervillain Bane. Although we don't know what happened to him, we hope his pet cheetah is fine.
Bet you can't tell these images apart.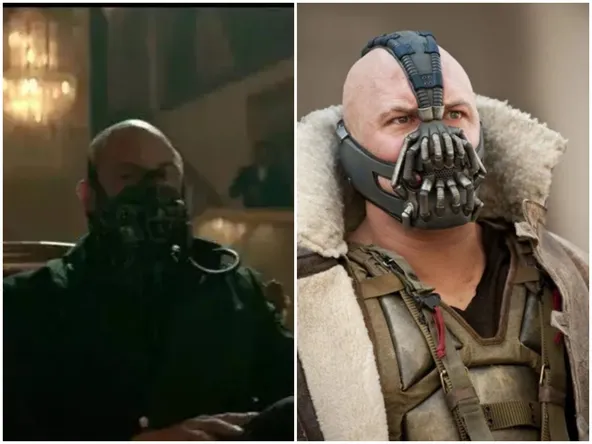 Fight to old music: Although we have seen this in a bunch of movies where the characters are fighting over old music, Vikram Rathod's intro and him fighting with earphones reminded us of Marvel's Star-Lord. We loved this small similarity that he had with a superhero from another universe.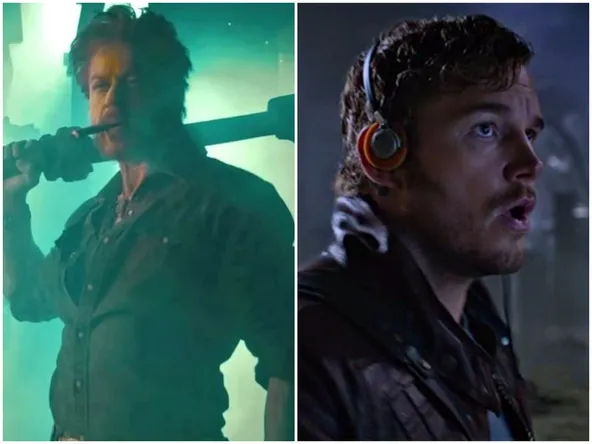 Swades: Calling the jail warden Kaveri Amma was an emotional bit in the movie. But the audience definitely couldn't miss the direct reference to SRK's much-loved movie Swades. The actor, Ridhi Dogra, is giving a full Aunt May throughout the Spiderman franchise vibe, who happens to be a younger version of Kishori Ballal's character.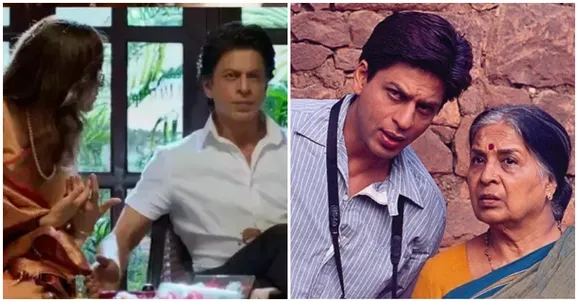 Kathi: Vijay and AR Murgados's Kathi extensively talks about farmer suicide and their issues, which also happens to be a cause that Azad was fighting for in the movie. The surprise double role was another similarity between the two.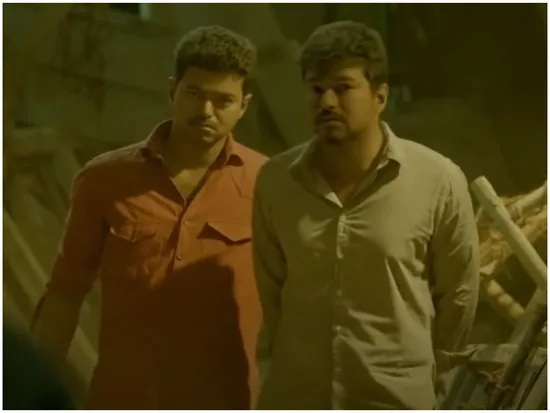 Aparchit: The half-painted face from Aparchit is engraved into our minds to the point that we are still not over it. He was also someone who was all about asking people to open their eyes and see the injustice of a corrupt system. It's not just the fact that Azad chose to go for the half-painted look but that he called himself Vikram, which also happens to be the actor's name who played Aparchit is too close to ignore.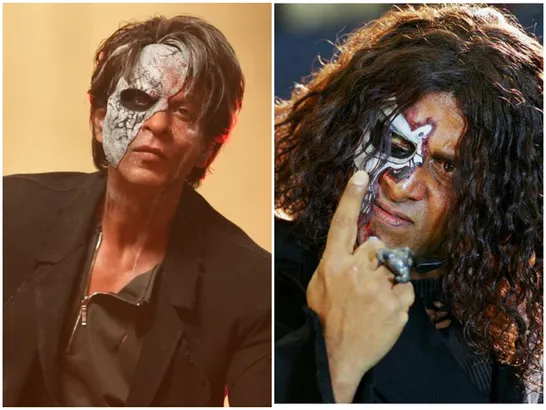 Money Heist: The whole plot of him holding people hostage with a team of misfits who have been wronged by the system. Not to forget how he got married to the negotiator he was talking with, and the post-credit scene where they all move to an island was very Professor of him.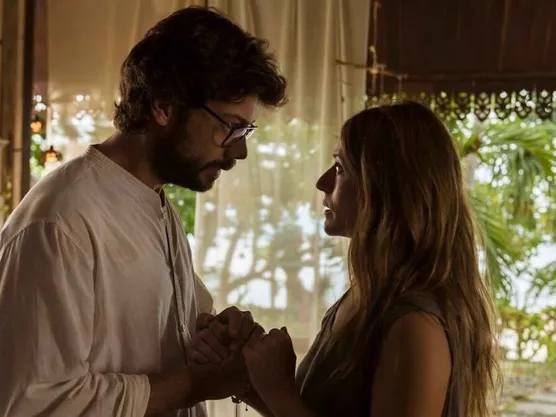 Bahubali and Lion King: We know you all thought of it, and them calling Azad Simba and Vikram Mufasa was like a cherry on top.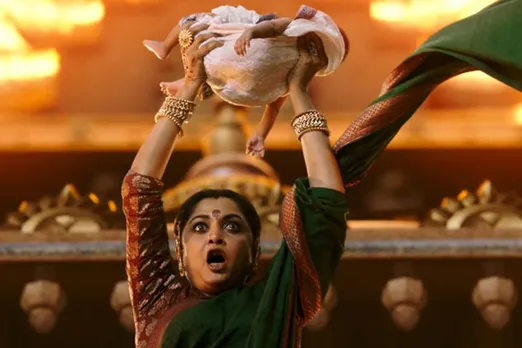 Sarkar: SRK effortlessly doing a monologue and talking to people about their power to vote is straight out of the Vijay movie Sarkar, which solely talked about the topic. We have to agree both did an excellent job encouraging people to use their votes wisely.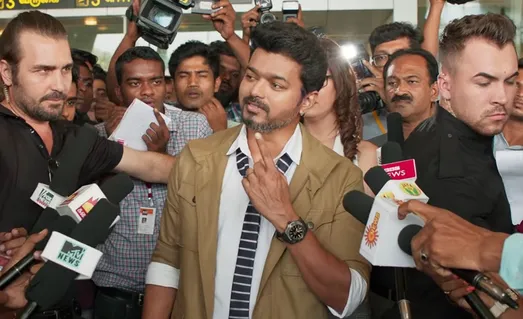 Did you find these similarities too? Let us know in the comments below.