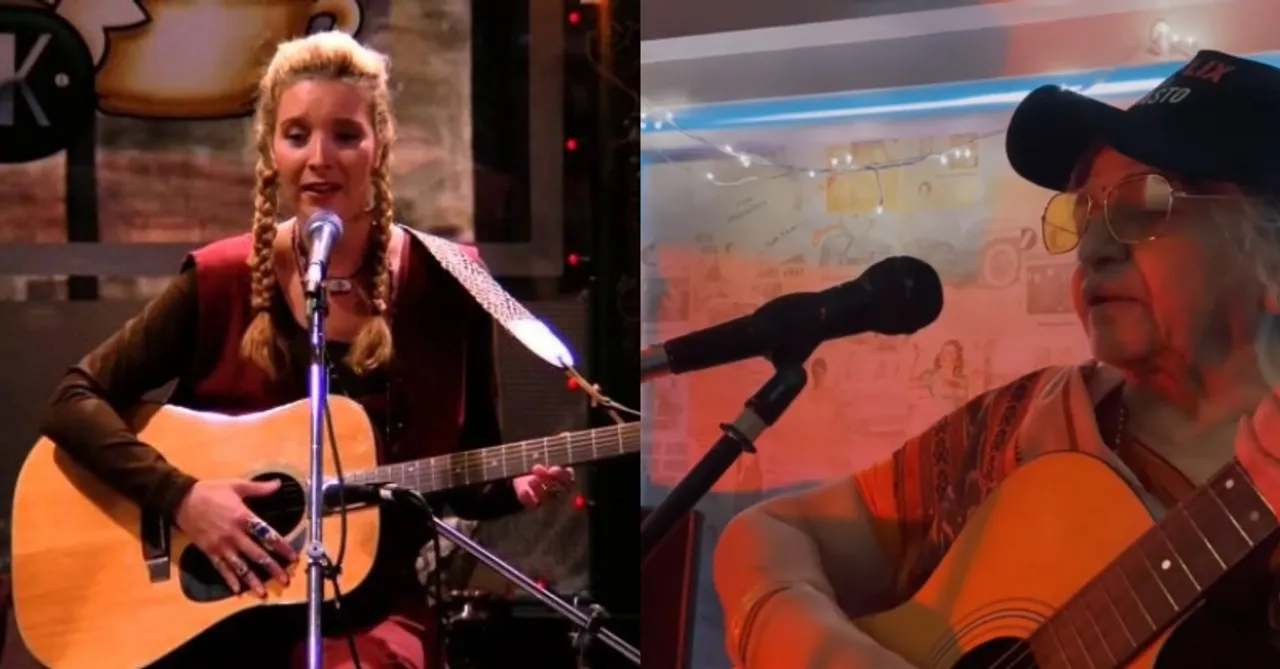 Check out how Viraj Ghelani's Nani made the internet her fan with her own Gujarati version of Phoebe Buffay's song Smelly Cat.
Remember the day when six best friends got together after 17 years and the world went crazy? This was the day that every FRIENDS fan from around the world was dreaming of. It was truly a historic moment to watch the six of them come together on stage after such a long time. Despite it being a Wednesday, the world took a 1-hour lunch break and no one complained about it. The show has impacted us all in different ways. Even today, it is impossible for us to not find a reference from the show to describe a real-life situation. Humming Phoebe's Smelly Cat when we are feeling low is just one such example.
While we continue to obsess over the show, there is someone who has surprised us with their FRIENDS reference and we are awestruck. It is none other than creator Viraj Ghelani's Nani. Over the years, Viraj has made funny content that has gone on to become a fave for all of us on social media. His videos where he includes his Nani, however, tops the list. She has become the new cool granny on the internet as she plays along with her grandson and makes us all laugh. Recently, the creator uploaded a video where she is singing Smelly Cat, but with her own twist, of course. Nani plays the Gujarati version of the song and we are completely in love with it. The lyrics to the song is written by Viraj and Chirayu Mistry while Ritik Mehta gave the music. Lady Gaga might have left us amazed with her version of the song in the Reunion episode as she sang it with Lisa Kudrow herself, but that will not top Nani's version. The song is funny and entertaining and will leave you with the lyrics stuck in your head.
Take a look:
Come on, we know you want to sing it too, 'Smelly Cat, Smelly Cat, Aav Taney Nahvdaavu!'