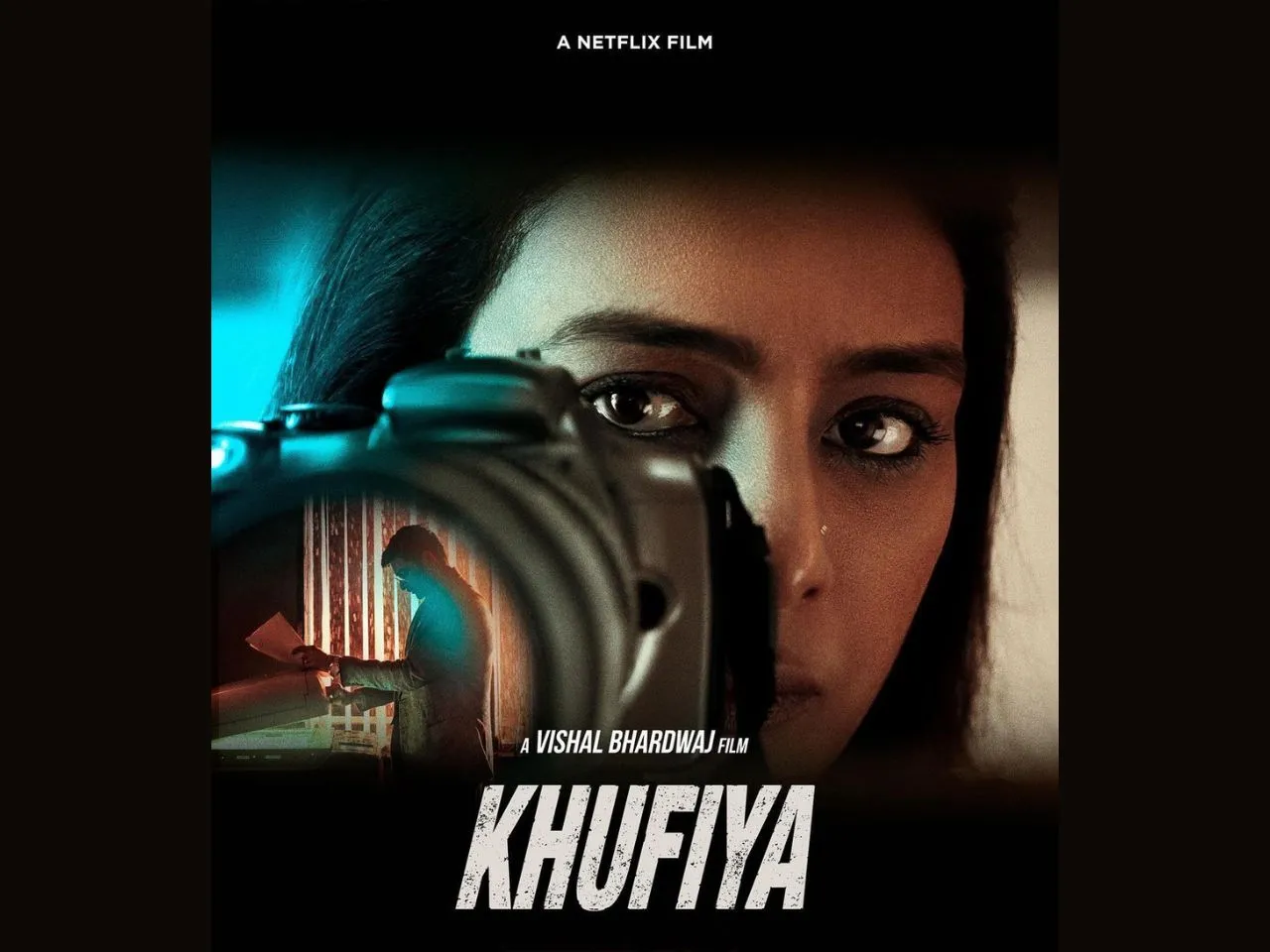 Vishal Bhardwaj's film Khufiya's trailer is finally out. Starring Tabu, Ali Fazal, and Wamiqa Gabbi, it shows a 'story of love, revenge, loyalty, and betrayal'.
"Yahan hathiyaar ke roop hain alag, aur jung hai khufiya, in the world of spies, the traitor must be brought to light"- the trailer of Vishal Bhardwaj's awaited film 'Khufiya' begins with Krishna Mehra's (Tabu) beautiful face holding an expression so grim that hints that something is awfully wrong. You hear a voice, "There is a mole in the agency". The agency is R&AW, Research and Analysis Wing, the foreign intelligence agency of India.
Who is the mole? We don't know. But we know the prime suspect, Ravi Mohan (Ali Fazal) who is under the scanner along with his wife (Wamiqa Gabbi). What follows is an operation to find out who the mole is. In true Bharadwaj fashion, who takes inspiration from classic literature, the operation here is named 'Operation Brutus' with the characters being given the code names of Portia and Julius Caesar. What makes it even more interesting is that this 'story of love, revenge, loyalty and betrayal' is inspired by true events. 
Also Read: Loved the songs and background music for Jawan? Check out some of Anirudh Ravichander's other works!
Watch the trailer of Khufiya here:
There has already been a lot of hype around Khufiya's trailer and now that it's finally here, the hype for the movie has only intensified. The trailer looks highly intriguing with Tabu, Fazal, and Gabbi acting authentically and hauntingly. The trailer suggests that it is going to be a daunting watching but it will be worth it.
How did you like the trailer? Tell us in the comments below!
For more such content, follow us @socialketchupbinge.