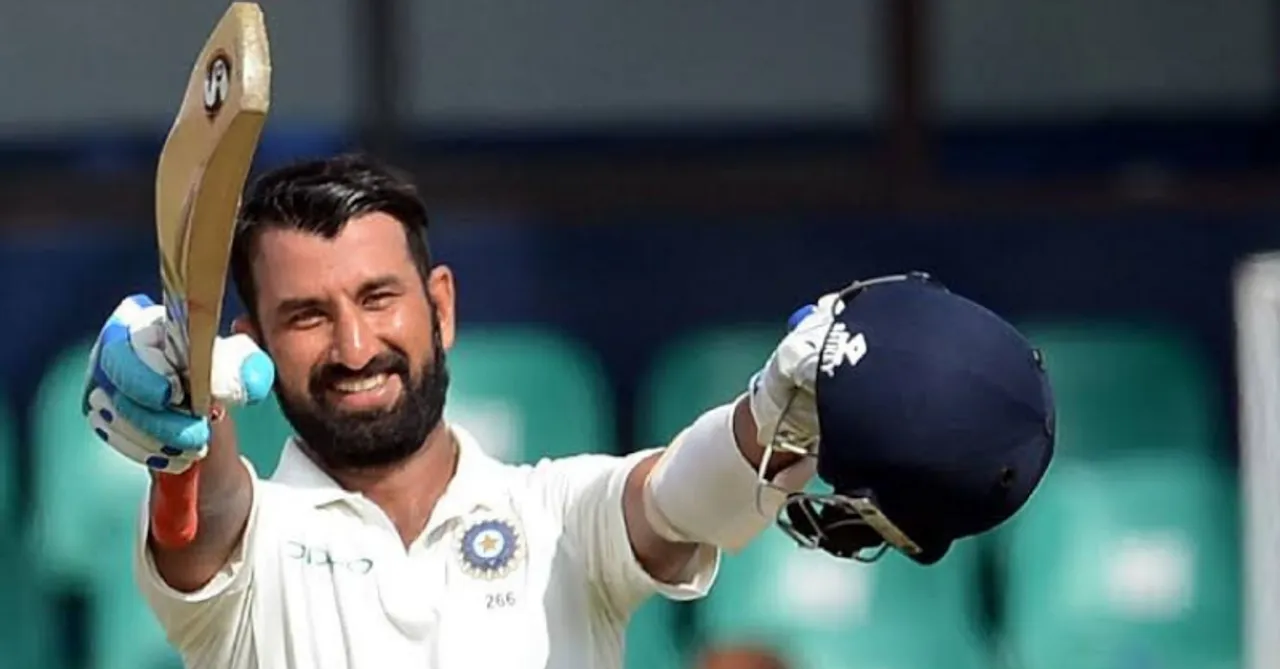 Indian Cricketer, Cheteshwar Pujara turned 33 today. Fans are sending him love and wishes on Twitter.
Indian Cricketer and birthday boy, Cheteshwar Pujara, is celebrating his 33rd birthday today. From his first-class debut in 2005, Pujara has come a long way in Indian cricket. Pujara recently won hearts at Gabba in the IND vs AUS Test series. Even though he failed to hit a century, he still played a crucial role in India's win. He is undoubtedly one of the most skilled batsmen India has. In fact, he is ranked as the No.7  Test Batsman in the world, according to the ICC Player Rankings. Not only this, but the cricketer has multiple records to his name.
For instance, Pujara scored 2,043 runs at 102.15 in first-class matches in 2013. Only Chris Rogers with 2,391 runs at 48.79 was ahead of him in 2013. Pujara also holds the second-fastest 1,000 test runs scored by any Indian cricketer. In March 2017, he claimed a double century against Australia. Owing to this feat, he climbed to the number 2 spot in the rankings for Test batsmen. He is the also third batsman for India to bat on all five days of a Test match. The man holds multiple accolades, the list is long. If we were to describe all his accomplishments, perhaps his birthday would pass.
The birthday of such a talented and impressive man deserves to be celebrated with pride. Hence, it is being celebrated by cricket fans across India. People are taking to social media to wish and congratulate their beloved cricketer. Twitter today is filled with Tweets that list Pujara's achievements. The cricketer's fans from all over India are sending him heartfelt wishes expressing their love for him. We have compiled a glimpse of India's love for Cheteshwar Pujara.
Here are some of the beloved birthday messages for "the wall" from his fans and his colleagues. Check them out:
Here's wishing the Indian wall the happiest birthday!