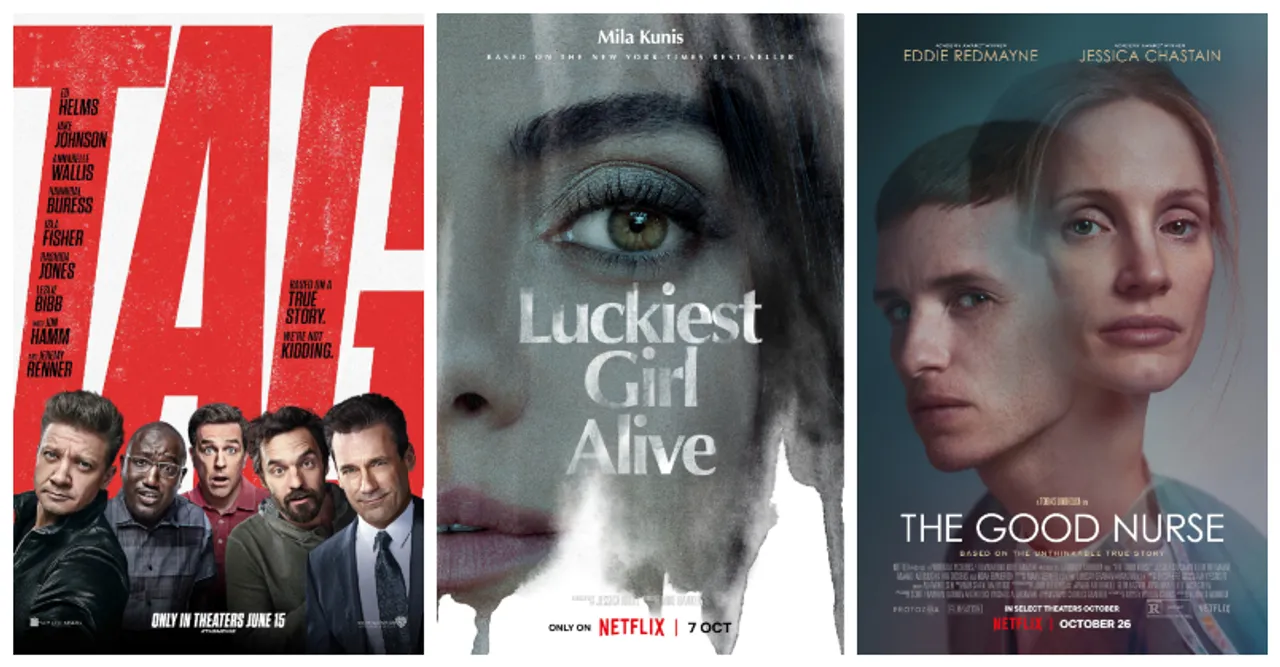 Amongst all the new releases this month on OTT platforms and in theatres, we found some underrated movies that kept us rather occupied post-work!
Do you also feel too much pressure to watch movies right when they release? I feel ya! With the increasing number of releases across platforms, it's getting harder and harder to keep up, what with working a full time job, scrolling through Instagram and dealing with the neverending existential doom! And that's why it's rather comforting to catch up on underrated movies without having to bend over backwards over watching something new in the dread of spoilers! Seriously, try this! Pick an off beat film that isn't all over the internet, put on your coziest pajamas and sit with a tub of ice cream.
If you're looking for suggestions, try any of these underrated movies!
Also Read: Movies like Monica O My Darling that you'd definitely want to watch!
While watching Tag on Netflix, I kept wondering if there's something I'm not quite getting about this one! A ridiculously talented and popular cast, a fun group of friends, inside jokes, and adults playing a childhood game, what's not to like? This movie sure has all the building blocks required for a comedy that also leaves you feeling warm but it just doesn't stick!
This American political thriller follows the life of a real-life serial killer, Charles Cullen who is believed to have killed over 400 patients throughout his 16 years of working as a nurse. While The Good Nurse has a serious tone right from the start, it doesn't quite show any depth. This movie has an eerie and serious tone throughout the film, even in parts where it isn't required, but it doesn't do much except scratch the surface.
This funeral dramedy template isn't unexplored in the least, especially one that explores complicated, abusive, and dysfunctional family dynamics and the impact they leave behind. But we haven't come across a ton of these that scratch anything beyond the surface because while this narrative looks easy, basing a story on the after-effects of abuse isn't everyone's cup of tea! Written and directed by Rodrigo García, Raymond and Ray is just another example of this!
Adapted from her 2015 bestselling novel of the same name, Jessica Knoll talks about pressing themes like gun and sexual violence, bullying, PTSD, gender, wanting to fit in, and peer pressure in Luckiest Girl Alive and we've rarely seen contemporary issues like these being handled skillfully in films before. It does a damn good job of keeping you speculating and leaving you terrified in equal parts by basing the entire story on Ani's inner turmoil, trauma, shame, and her coping mechanism.
Which of these have you watched already? Tell us in the comments below!