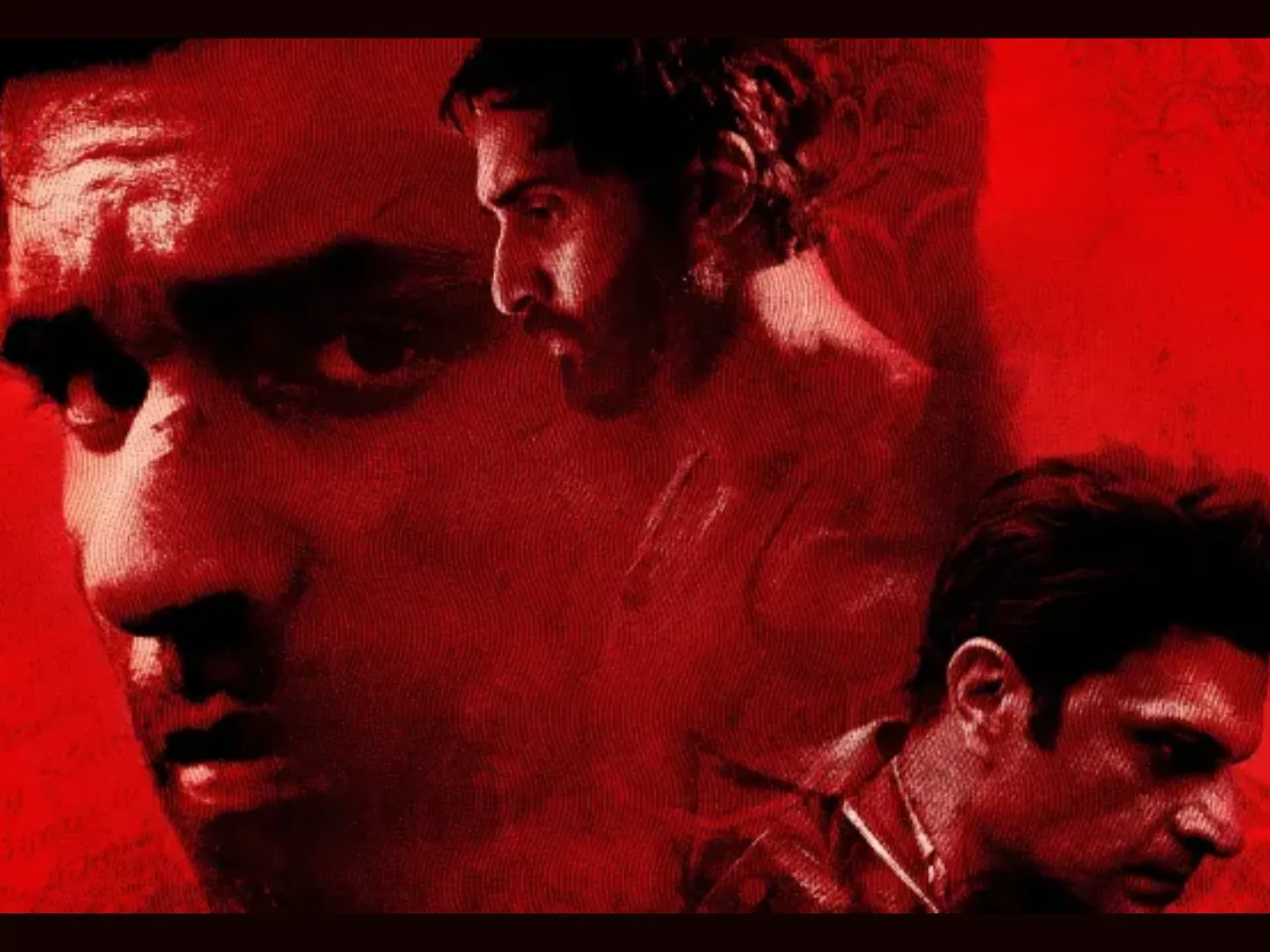 Kaala review: It might be Avinash Tiwary's week but in spite of starring him and having good intentions, Bejoy Nambiar's Kaala is a stylish snooze fest at best! 
Kaala review: To understand why Kaala is a lesson in how necessary it is for style and substance to go hand in hand let me narrate my recent experience of watching Jawan in 4D! Every time Shah Rukh Khan punched or got punched, my seat jerked. Imagine what happened to me in constant action sequences! If the metro was moving on rail tracks so was my seat, when the helicopter came into view, wind was blowing my hair away - you get the jist! Everything that was happening on onscreen, I wasn't just witnessing it, I was experiencing it myself. Honestly, I regret the decision but there was enough in this mass commercial film that kept me hooked and entertained. Kaala is trying to give you that 4D experience on OTT without any hook which leaves you frustrated! 
In this world that is spanned across various timelines from the 80s, 90s, 2000s to 2010 spread across Kolkata, Bangladesh, Darjeeling, London, New York, Punjab, Jaffna, and more, time and location is hard to keep track of so much so that you rarely bother with it. But then in this eight-episode series, the storyline is also a chaotic mess where the plot is spread too wide and the characters just fit the bill with no depth.
Ritwik (Avinash Tiwary), a 'genius' IB officer is investigating a reverse hawala operation and trying to blow the cover of a massive money laundering business run by 'recycle kingpin' Naman (Taher Shabir). In the wake of this, he encounters a corrupt CM (definitely mimicking Mamta Banerjee) and an inbred corrupt system that fails to help him. But more than that, he uncovers the past that connects the truth about his traitor father Shubhendu (Rohan Vinod Mehra), and Balram (Jitin Gulati), the person really behind Naman. 
Also Read: From the writing to the elements of suspense, the Janta seems truly impressed with Bejoy Nambiar's crime thriller Kaala!
Kaala is burdened with the pressure of encapsulating every trope seen on OTT while trying to be rooted in politics and being a commentary. Hence we get the Bangladesh liberation war, the Jaffna war, ethical hackers, hitmen, a web of gangsters, IB, CBI, BDF, Army, journalists, accountants, and of course complicated father-son themes with queer love stories, gender identity, and sexual orientation. The result of all this is you get a muddled show that starts off in the middle trying to make sense by the end where everything seems like a story worth exploring individually but when put together they don't fit like the pieces of the puzzle. 
The gender identity of a transwoman is confused with the sexual exploration of a gay man. It seemed more like the makers wanted to be in touch with a particular trend rather than a natural transformation. Background scores are random pieces of indie music that don't really support much less heighten the scene they are played behind. Every arc from revenge, hero on the run to investigative in the show seems highly predictable, you can see it unfold onscreen but it doesn't create any emotion for you. On top of it, the camera tricks with rotating it 360 (I almost broke my neck), heavily neon-lit scenes, spliced cuts, and so many technical experiments took away from the series rather than adding to it. 
Created by Bejoy Nambiar (Shaitan, Wazir) Kaala feels more like a passion project that just didn't hit the right spots. Because at places you can see the intention and as soon as you start to explore this series that's exactly when the series joltingly pulls you out of it. The shots are beautiful and so are the ideas of experimenting with technology but what is the point? It is an unfortunate coincidence for this series that three of its cast members feature in another series- Bambai Meri Jaan which exploits the talents of Avinash Tiwary, Saurabh Sachdeva, and Jitin Gulati to their potential, unlike this one. For the rest of the cast members in this series, there isn't enough material; they are stereotyped to the T! 
I don't know whether this series is Nambiar's undying faith in the audience to take in everything given to them or his inability to accept the truth. Nevertheless, if there were people in my theatre hall who ended up enjoying the back-breaking experience of Jawan in 4D then maybe there's an audience for Kaala too! 
Kaala is currently streaming on Disney+ Hotstar! 
For more binge-centric content and reviews, follow us on @socialketchupbinge.