Whether it's the conversations around Barbenheimer or Adipurush not working at the box office, there have many been many lessons from content that we've learned this year.
Teaching is something that we often tend to associate with schools or college teachers and rightly so as they teach us so much. But there are tons of ways to learn about things and life is considered to be the greatest teacher of all! And the content we consume ends up teaching us all a lot more than we thought possible. Whether it is watching something that changes you or what that content means for all of us, as we celebrate Teacher's Day, let's look at some lessons we've learned from the content world. 
Check them out!
The entire phenomenon of #Barbenheimer taught us how people just want to celebrate films rather than let them compete with each other. Choosing to watch Barbie and Oppenheimer, fully dressed for both, and watching them on the same day in theatres is a great wave for cinema!
Pathaan and Gadar 2's good box office collections are a reminder that the audience is in dire need of nostalgia. Whether it is Shah Rukh Khan coming back after 4 years with an action-adventure or Sunny Deol fighting with his dhai kilo ke haath. 
Rocky Aur Rani's success teaches us that people miss the feeling of old-school romance but they want it with a new flavor. After all, the world has changed and while dancing in the snow will be an all time favorite, who says it can't be repackaged a bit to fit today's bill?
Satyaprem Ki Katha was a sweet surprise for everyone as it taught us not to judge a film by its cover. It won the hearts of people in spite of the backlash against its Pasoori remake by giving us a unique message that was underlying all the commercial value of the film! 
Sirf Ek Banda Kaafi Hai taught us that while films go from theatres to releasing on OTT, there is always that rare gem that ends up creating a first where a film went from OTT to the theatres even if it was released in a handful of theatres!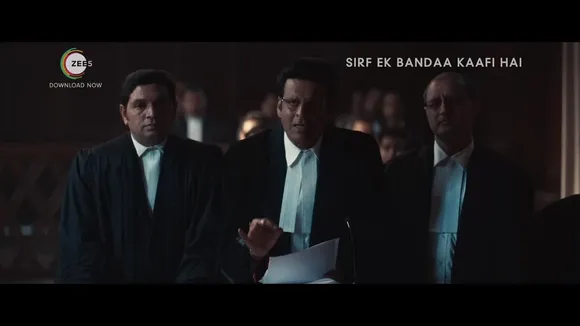 Adipurush and Kisi Ka Bhai Kisi Ki Jaan not performing upto people's expectations from these films given their star power and hype was a teaching moment for makers that the audience isn't here to accept anything and everything served to them. What worked 4 years before doesn't necessarily work today! 
Gulmohar, Happy Family Conditions Apply, and Friday Night Plan taught us that there is a dearth of slice-of-life feel-good family-oriented titles that are worth watching since everyone's on the look out for something light in the midst of crime, abuse, and violence on OTT!
Kaalkoot, Kohraa, and Dahaad taught us that crime thrillers can be much more than just exploring crime and criminals. It could present us with the very truth of our society as David Fincher's Mindhunter states. "Crime is a response to what is wrong in society."
Scoop and School of Lies taught us the value of things and how often they are not what they seem to be. With the exploration of the world of journalism and hostel life, both shows taught us how important right journalism is for truth and how impressionable young minds are!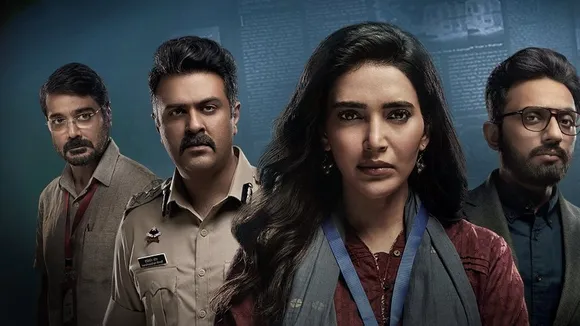 Are there any films and shows from this year that have taught you some lessons? Tell us in the comments below! 
For more binge-centric content and reviews, follow us on @socialketchupbinge.